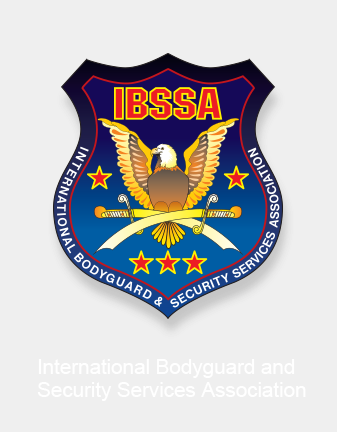 Michael Jackson in memory of the IBSSA
---
Numerous IBSSA members made security work for the world-famous American singer during his long artistic career, and his complex and varied activities.

Michael Jackson was a Knight of Malta, as clearly visible in the picture that he wore the crowned Maltese cross. The photo was taken when he received the Honorary 5th dan in Karate during a high-level event in Tokyo, in 1998, where Mr. Jackson was honorary guest, and the protocol event was organised for about 1000 guests. This significant event - attended by the prime group of the Japanese social, economic and political life – was organised for celebrating the creation of World Karate Promotion Foundation (WKPF). WKPF was established by a considerable number of businessmen with the aim of turning Karate, the Japanese national sport, to olympic sport.

The guests of honour of the opening ceremony of the campaign were: Michael Jackson and George Popper, who was this time the Executive President of WKPF and also of IBSSA, and Secretary General of the European Karate Federation.

Hereafter "Jacko", the artist played a major role in the battle for recognition of karate as an olympic sport, which has now become current again.
Also known fact is that Michael Jackson kept on doing significant humanitarian activities in his country as well as abroad.

Rest in peace!
Search
---
My IBSSA
- Sign in or Register
---
---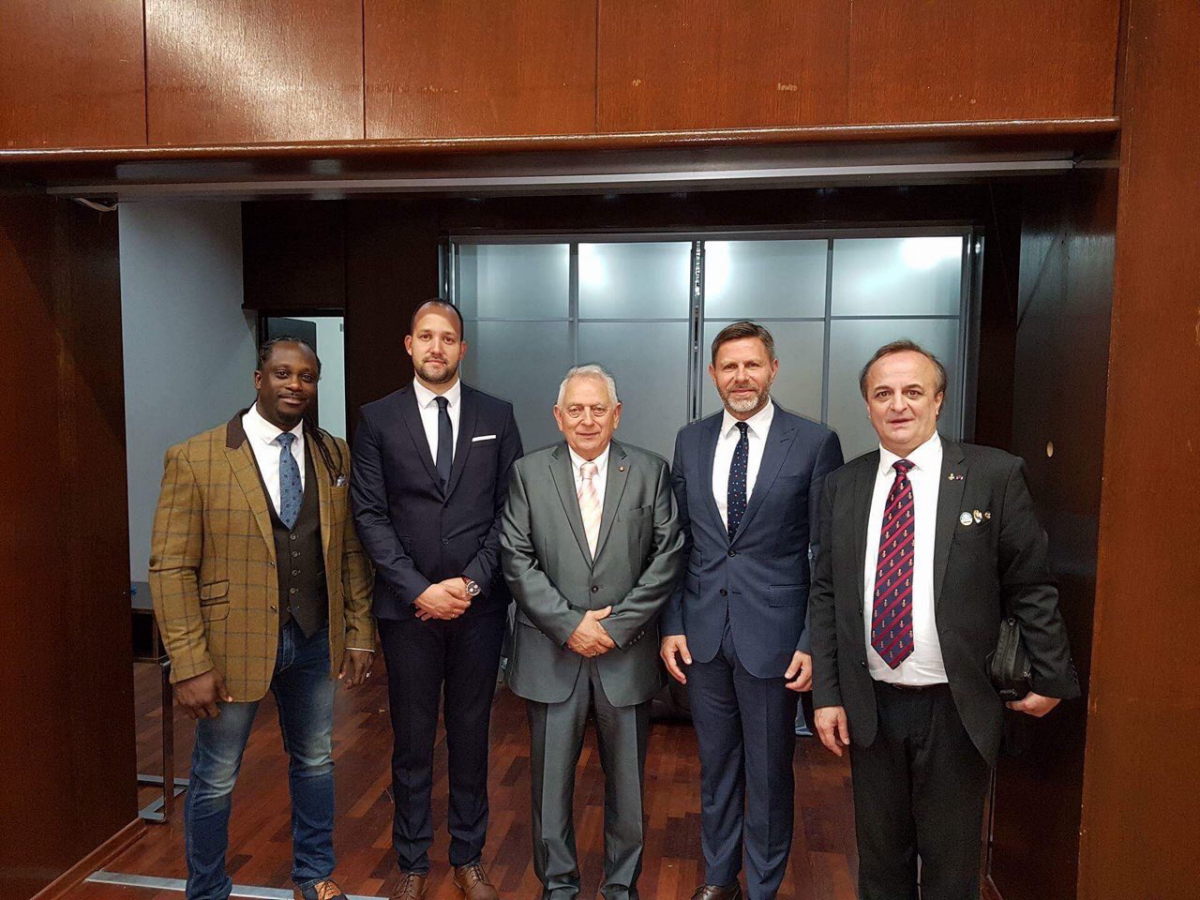 The European Centre for Peace and Development (ECPD) in Belgrade, Serbia is the sole University, which was established by a UN resolution, and has extraterritorial diplomatic status – recognised worldwide. Dr. Bogdan Vukosavljevic, member of the IBSSA Executive Committee, Docent of the Field Security and Terrorism at the University, hosted the meeting in this prestigious Institute. Participants of the Conference: Prof. dr. Ljubiša Adamović Prof. dr. George Popper IBSSA (Hungary) H.E. Prof. dr. Djordje Lopčić ECPD Mr. Miklos Andrási IBSSA (Hungary) Mr Boris Vukosavljević SEBA (Slovenia) Mr. Attila Farkas SEBA (Hungary) Mr. Orlando Mardner IBSSA, SEBA (UK / Jamaica) Mr. Igor Bralo IBSSA, SEBA (Holland) Mr. Zijad Poljo IBSSA (Germany) Mr. Dalibor Višić IBSSA (Germany) Mr. Zoran Stanišljević SEBA (Bosnia-Herzegovina) Mr. Ilias Kontis IBSSA, SEBA (Greece) Dr. Bogdan Vukosavljević IBSSA, SEBA (Serbia) Mr. Rade Marković IBSSA (Serbia) Mr. Zeljko Gajic IBSSA (Serbia) Mr. Strahinja Lazarevic (Serbia) Mr. Vojislav Milošević (Serbia) Prof. Dr. Vladimir Jorga (Serbia) – President of the European Traditional Karate Federation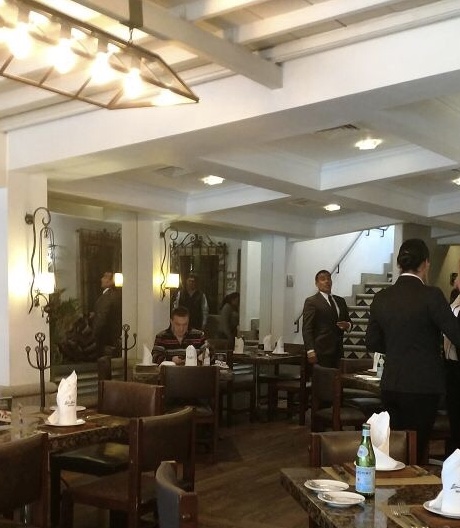 Executive Protection is perceived very exciting, not for the faint hearted, full of thrills and all the action one would expect from a Tom Cruise movie, but nothing could be further from the truth, since it is demanded of EPs to be at the job 120% (they're there before the principal, and leave after he has left), long hours and very little shut-eye, did we mention a very high risk environment? EPs are all that stand between threats and their principal most of the time.
The lack of a standard in the industry has led to a very poor image of EPs, and the proliferation of Mikey Mouse (Rambo) companies that promise to have Super Men at the service of their protected, which turn out to be nothing more than a great show.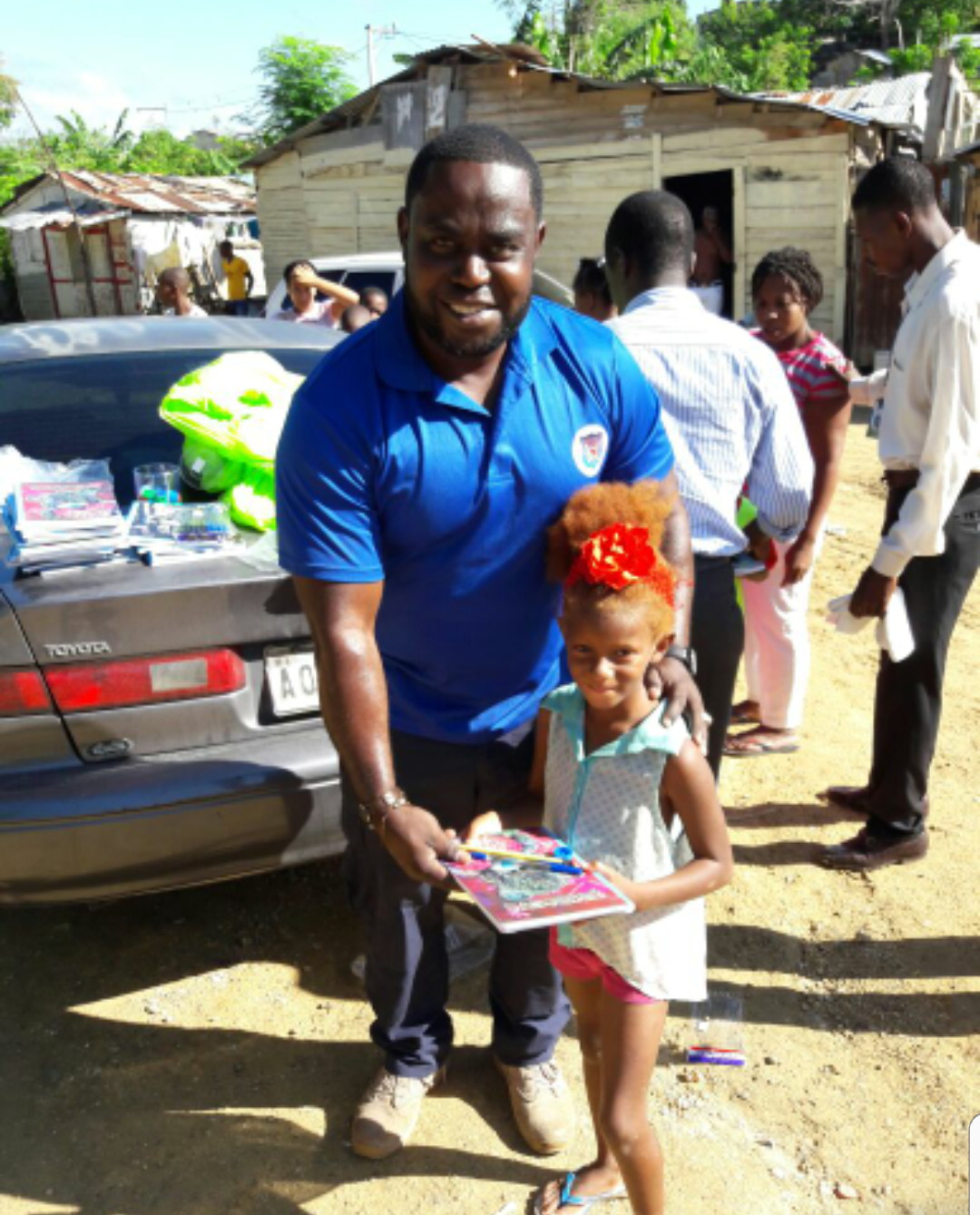 Members of the IBSSA Anti-Human Trafficking Project (AHTP), under the direction of Mr. Fernando Figueroa – Bureau Chief in the Dominican Republic, conduct a community outreach program in the village of Batey La Canada, a suburb of Santo Domingo in the Dominican Republic.
---