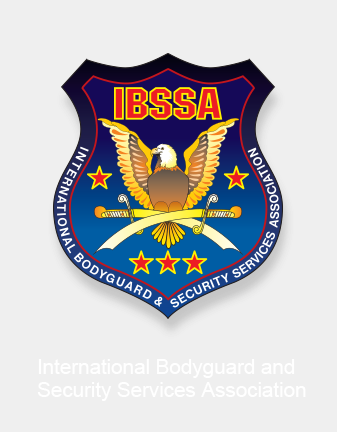 Michael Jackson in memory of the IBSSA
---
Numerous IBSSA members made security work for the world-famous American singer during his long artistic career, and his complex and varied activities.

Michael Jackson was a Knight of Malta, as clearly visible in the picture that he wore the crowned Maltese cross. The photo was taken when he received the Honorary 5th dan in Karate during a high-level event in Tokyo, in 1998, where Mr. Jackson was honorary guest, and the protocol event was organised for about 1000 guests. This significant event - attended by the prime group of the Japanese social, economic and political life – was organised for celebrating the creation of World Karate Promotion Foundation (WKPF). WKPF was established by a considerable number of businessmen with the aim of turning Karate, the Japanese national sport, to olympic sport.

The guests of honour of the opening ceremony of the campaign were: Michael Jackson and George Popper, who was this time the Executive President of WKPF and also of IBSSA, and Secretary General of the European Karate Federation.

Hereafter "Jacko", the artist played a major role in the battle for recognition of karate as an olympic sport, which has now become current again.
Also known fact is that Michael Jackson kept on doing significant humanitarian activities in his country as well as abroad.

Rest in peace!
Search
---
My IBSSA
- Sign in or Register
---
---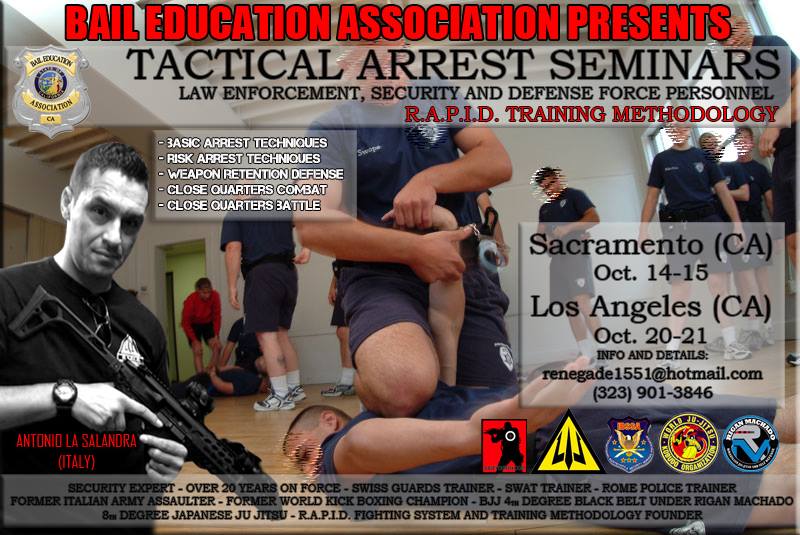 We wish to inform all our members that Dr. Antonio La SALANDRA - IBSSA Master Teacher of Self Defence will organise the following executive protection trainings, close combat and tactical arrest seminars in 2017 - 2018…
See the flyers below:
On the 4th May at 19.00 o'clock at the most exclusive club "Torre Mayor 51 Floor" in Mexico City took place the IBSSA Mexico and EPS (Executive Protection Specialist) certification launching.
Mr. Ivan Ivanovich – Country Representative of IBSSA for Mexico has teamed up with two other IBSSA Instructors and Members – leaders of different security companies in Mexico to create the EPS national certification, which is the first operational certification in Mexico that includes prevention in executive protection together with reactive measures such as defensive driving and shooting.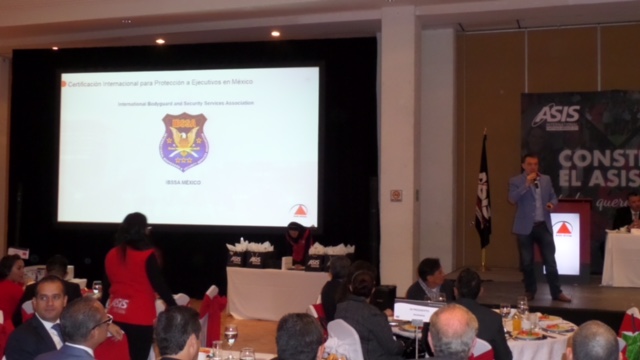 On the 4th April 2017 Mr. Ivan Ivanovich – the Country Representative of IBSSA for Mexico introduced our international association as well as the EPS (Executive Protection Specialist) certification at the ASIS Mexico meeting, where about 200 top Mexican security leaders and professionals were present.
During this meeting – which takes place monthly – Mr. Ivanovich was talking about IBSSA and the EPS certification, inviting the participants to join us on the 4th May 2017 at the official "IBSSA Mexico" Opening. EPS is the first official certification for bodyguards in Mexico so our members created a big expectation.
---