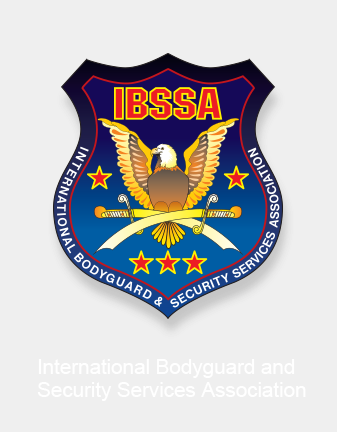 Report on the activities of IBSSA Cambodia - ANNEX 9
---
Interview with Thomas Magyar (Phnom Penh, Cambodia) International Coordinator of IBSSA for South-East Asia.

Security is the problem that people always think about it and desire to live with good security and safety, both staying and travelling. Today, Cambodia Government is reinforcing society security for tourism glorification. As a result, in that case the traveler growing everyday. Continuously with raise of Cambodia economic, the private security companies were established to personal safety and property prevention.

Private Security Companies attached safeguard among people, both in Cambodia and around the world, even though in the country have good security, the private security companies are still available for prevention advantages of peoples. In Cambodia today, there are a lot of security equipments that used to made personal safety such as, control system by television, phone ringing system when the door closed..., but with protection by people are still important. Our new century needs and will be shaped by extraordinary. Meeting the challenges and opportunities of an interdependent world will require versatile intellectual competence and uncompromising commitment. Contiguously with raise of Cambodia economic, the private security companies were established to personal safety and property prevention.

Most companies especially in Cambodia don't understand what security is; don't hire a professional security manager or don't outsource companies to assist. The result, security decisions are left to Human Resource Managers with no security background or skills or worse Financial Controllers who only want to reduce costs. Most local and foreign business companies simply don't place a high priority on security in their budget plans. Multinational companies normally place security expertise at key regional cities such as Singapore or Hong Kong and these individuals in turn cover other countries in the region. I don't feel this coverage is sufficient because very important the daily and physically contacts and controls with the staffs and the local management too. I have found that most foreign companies end up hiring the lowest cost security provider. These are generally local companies operated by provincial police. These companies traditionally don't pay fair wages to their employees and don't conduct adequate training, inspection, management and poorly equip their security guards. Before selecting a security services provider I urge senior management to get involved and conduct proper due diligence on the finalist before a contract is approved. Note, international standard security companies are normally about 10% higher in cost than these local companies but if a fire, safety or security event occurs that could destroy your company, its reputation, etc., the extra 10% is well worth the money.

Foreign companies operating in Cambodia spend little thought or budget on security as they see the country as a peaceful, politically safe place to do business. In my opinion they operate on a false sense of security here.

Cambodia faces the same drug, human, arms trafficking and general crime problems as Thailand or Malaysia, but surprisingly the government has been stable since 1994 and is expected to remain so in the years ahead. The economy is booming, and the police have been very successful in reducing hard crime, kidnapping, extortion and corruption. However, the disparity between the rich and poor creates high petty crime in the major cities and opportunistic crime dictates a high priority being placed on security. Almost all factories and foreign residences require security guards.

In both counties (Cambodia and Thailand), their borders are porous and illegal drugs; immigrants and arms continue to be a problem to control. Further, police and government forces in both counties are notably corrupt. Judicial system in both countries can easily be "leveraged". For these reasons foreign companies need to hire the best expertise they can afford to protect themselves. Relying on the local police and local security companies to protect them is foolish. I have always said the best security solution is one based on electronic security systems with well trained, well paid 'security responders.' Senior management must also get involved in developing security programs. Don't just leave these decisions to non-skilled local staff.

Cambodia has a bad reputation and many tourists and businesses see it as an insecure place to live and work. I committed to apply with take care on safety and protection of customer properties for ability improvement and security guard knowledge. We consider the all round development of each security guard and encourage curiosity, reflection, and questioning. We foster an understanding of human values, confidence, and responsibility to society. We aim for security guard quality, with understanding that if they are developed and nurtured, will enable them to become effectively protection and prevention force. We consider our valuable security guards to be assets in our Group. Cambodia's image has been badly damaged in the past from years of warfare and subsequent crime as the economy has struggled to overcome these challenges. I do not feel the past characterization of Cambodia is fair. The stable government established during UNTAC in '93 has made great strides in improving the general economy and reducing crime. I have been surprised at the rapid growth of a country so recently at war. Vietnam took years to recover. More and more foreign investors are looking at Cambodia today than surrounding countries for these reasons: the government is stable, the economy is booming, the currency is tied directly to the USD. Today, we are witnessing the first four skyscrapers (27, 35, 42, 52 floors) going up in downtown Phnom Penh with luxury style and very high tech facilities, including security. Foreign banks and ATM machines are proliferating daily to accommodate this growth. I strongly recommend my foreign business contacts to look at investing in Cambodia now and believe it has a bright future.

Our company, PPKL Capital – Phnom Penh Kuala Lumpur Capital Ltd joined to IBSSA this year. The shareholders of PPKL consist of Cambodian and Malaysian investors. They are inclusive as the Country Representative of IBSSA for Cambodia (Ratha Mey), Country Representative of IBSSA for Malaysia (Tan Kim Kuan), Regional Representative of IBSSA for South-East Asia (Raymond Loong) and the International Coordinator of IBSSA for South-East Asia (Tamas Magyar).

We plan more expansion domestically here in Cambodia, Malaysia and this region too. The main problem that, today in Cambodia there are now more than 70 registered security companies but only about 3 are recognized as being professional and meeting international standards. In terms of numbers of security officers here, we estimate nearly 50,000. The security business both in manpower and electronic systems is expanding faster than any other business. Given regional conflicts, economics and financial problem and the rise in crime, the security industry will continue to experience raid growth. Cambodia has a high crime rate, including street crime. Military weapons and explosives are readily available to criminals despite authorities' efforts to collect and destroy such weapons. Armed robberies occur frequently in Phnom Penh. Foreign residents and visitors are among the victims. Victims of armed robberies are reminded not to resist their attackers and to surrender their valuables, since any perceived resistance may be met with physical violence, including lethal force. Local police rarely investigate reports of crime against tourists, and travelers should not expect to recover stolen items. Opportunistic crime is common in Cambodia and the frequency of incidents is increasing. Thieves frequently snatch foreigners' bags and pick-pocketing is a problem in Phnom Penh, Sihanoukville and Siem Reap. Several foreigners have been injured in the course of these incidents, in particular when bags are pulled from passengers on moving motorbike taxis. Bag-snatching, other robberies and assaults often occur during daylight hours. There have been reports of assaults and armed robberies against foreigners, especially in areas frequented by tourists and expatriate residents, including the Riverfront in Phnom Penh and Sihanoukville (particularly at isolated beaches). Foreigners have been the target of sexual assault in Cambodia. Due to the high prevalence of HIV/AIDS, victims of violent crime, especially rape, are strongly encouraged to seek immediate medical assistance. Levels of firearm ownership in Cambodia are high and guns are sometimes used to resolve disputes. There have been reports of traffic disputes resulting in violence involving weapons. Bystanders can get caught up in these disputes. Foreigners have been threatened with handguns for perceived slights to local patrons in popular Phnom Penh nightclubs and elsewhere. Banditry and extortion, including by military and police personnel, continue in some rural areas, particularly at night in areas between Snoul, Kratie and Stung Treng in the northeastern provinces. Piracy occurs in the coastal areas of Cambodia. Armed gangs have robbed boats in recent times. Landmines remain a danger in many parts of Cambodia, especially along the border with Thailand. Large areas of rural Cambodia are still contaminated with unexploded ordnance.

The Cambodian National Police want to control every security company's activities in the future. The Government side already decided about this case. In September 2009 our PPKL Capital group will sign the cooperation agreement with Cambodian and Malaysian Government and other law enforcement organization for set an international standard in the security industry.

I feel expanding beyond that figure in the Cambodian market would create control problems and reduce the quality of our focused services. I know it is a challenge to find clients that truly value security but they are here. Besides guarding and close protection services, our executives have many other security related skills and backgrounds that can provide our clients more than just security officers.
I have been in this industry nearly 20 years and high level security has always been my passion. I continue to study as much as I have time on this highly skilled, demanding and sometimes dangerous work. I always spend a lot of time with our clients initially during the interview to ensure we design the best security program at minimal cost. Unlike what you see in the movies, close protection services require more brain then brawn. All of our senior security management has many years of experience in Asia, Europe and US and I believe this is the true key to our success. We know local customs, laws as well and work closely together with government, defense and police emergency services. We have a very hard connection with the Government side on every level at all Ministries.

The term bodyguard conjures up negative meanings to the public. Today, we normally refer to these services as close protection, VIP or executive protection services. Security agents handling these assignments have what I define as 'extreme responsibility' in planning and protecting our clients. There is no greater challenge in the security industry than working as a close protection security agent. Their job is to ensure their principle moves safely and AVOIDS danger wherever they travel. A security agent has to be highly trained, skilled and avoid conflict at all times. One mistake in front of international media and our company's image could easily be destroyed. There are six basic 'bodyguard' skill sets necessary to keep our clients out of harms way. In some ways, we also function as local tour guides and help them to assimilate into the local culture, avoid eating the wrong food and visiting the wrong places. These services demand advanced planning, consultation about any health issues, having escape routes, backup plans, etc. Given that most celebrities don't have the budget of say the President of the United States for their security; it demands the highest performance from our security agents.

Our group provides both armed and unarmed close protection services. We prefer not to carry arms unless it is absolutely necessary. We of course obey laws covering the carrying of concealed weapons in countries we operate.

Search
---
My IBSSA
- Sign in or Register
---
---
---