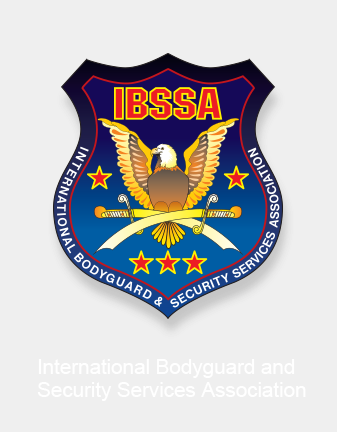 Close cooperation between IBSSA Netherlands and IBSSA Arizona, USA
---
In a cooperative agreement with Shield Security, based in Amsterdam, and the International Bodyguard & Security Services Association (IBSSA) office in The Netherlands, IBSSA Master Teacher and International Bodyguard Karl DelaGuerra of the United States has selected The Netherlands as his headquarters for European operations.

From the main office of Shield Security, Mr. DelaGuerra will maintain a business hub in Holland as he responds to requests for advanced training from IBSSA members throughout Europe, Asia and the Middle East.

According to Dennis Massop, the owner of Shield Security, "As a member of the IBSSA, it is important for us to do whatever we can to support and facilitate Karl's activities here in Europe".

Mr. Frank Philipoom, the President of IBSSA Netherlands agrees, "Karl serves the IBSSA as an asset to our entire organization. Our support of his training programs is well deserved".

In addition, Dr. Eric van de Wall, Chairman of the IBSSA Board of Directors and founder of IBSSA Netherlands, supports this collaborative enhancement of IBSSA's international operations, "I have been in direct contact with IBSSA President George Popper in Budapest, Hungary, and this move is well received by our entire organization. In addition, with the recent appointment of Dennis Massop as IBSSA Netherlands Director of International Operations, the integration of our efforts with the United States is important."

As Mr. DelaGuerra enters his 30th year in the protection industry, this expansion of his operational capabilities could not come at a better time. "This coordinated effort by so many organizations will allow me to increase my level of service to our colleagues in the global security industry" says Karl, "Receiving quality training and current tactics are vital for the success of any security company in today's world".

Mr. Karl DelaGuerra is a long-time member of the U. S. Department of State Overseas Security Advisory Council and holds instructor credentials from a variety of educational institutions in the U. S. and abroad. He can be reached on his blackberry through e-mail at karl.delaguerra@ibssa.org

17th September 2009

IBSSA Netherlands
Search
---
My IBSSA
- Sign in or Register
---
---
---