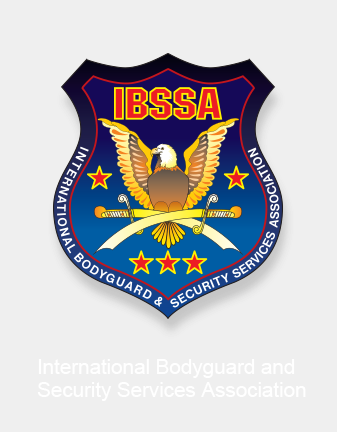 Report on the 1st Tactical Security Self-Defence seminar of IBSSA Switzerland - 10th November 2009
---
The first Tactical Security Self-Defence seminar took place on the 31st October 2009, in Bern, Switzerland with the participation of 12 attendants. This significant event was organised by the official representatives of IBSSA for Switzerland: Mr. Tamás SPONGA – Country Representative, Chief Instructor, and Mr. Elmar PERROULAZ – Regional Representative, Assistant.
The group was made up of agents from different security companies, an officer from the Penal Authorities and a policeman from Securitrans (Railway Police Division).
During the self-defence seminar the participants had the possibility to learn useful tactics, and also: how to work as a team, and how to evacuate and carry injured people. Goals of the teamwork were: impact resistance, techniques, and good grasp of the different situations. The organisers chose such techniques / theories for these active working agents and officers, that can easily be adapted to practice in order to bear down aggressive resistance and to control the opponents. At the end the students had some special exercises so to come to know their own individual limits under stress situations.

Purposes of this seminar were to show and teach disciplin, eagerness, ambition and motivation. For this reason the 2 "most diligent and accomplished" students received official IBSSA blue diplomas for their professional work and commitment:

Mr. Heinrich FRIEDLI (Diplomatic security – PROTECTAS Co.)
Mr. Daniel GROSS (Apollo Security)
After this successful event our representatives will hold the next training seminar at the end of November! For further information please contact "IBSSA Switzerland":

E-mails:

10th November 2009
IBSSA HQ
Search
---
My IBSSA
- Sign in or Register
---
---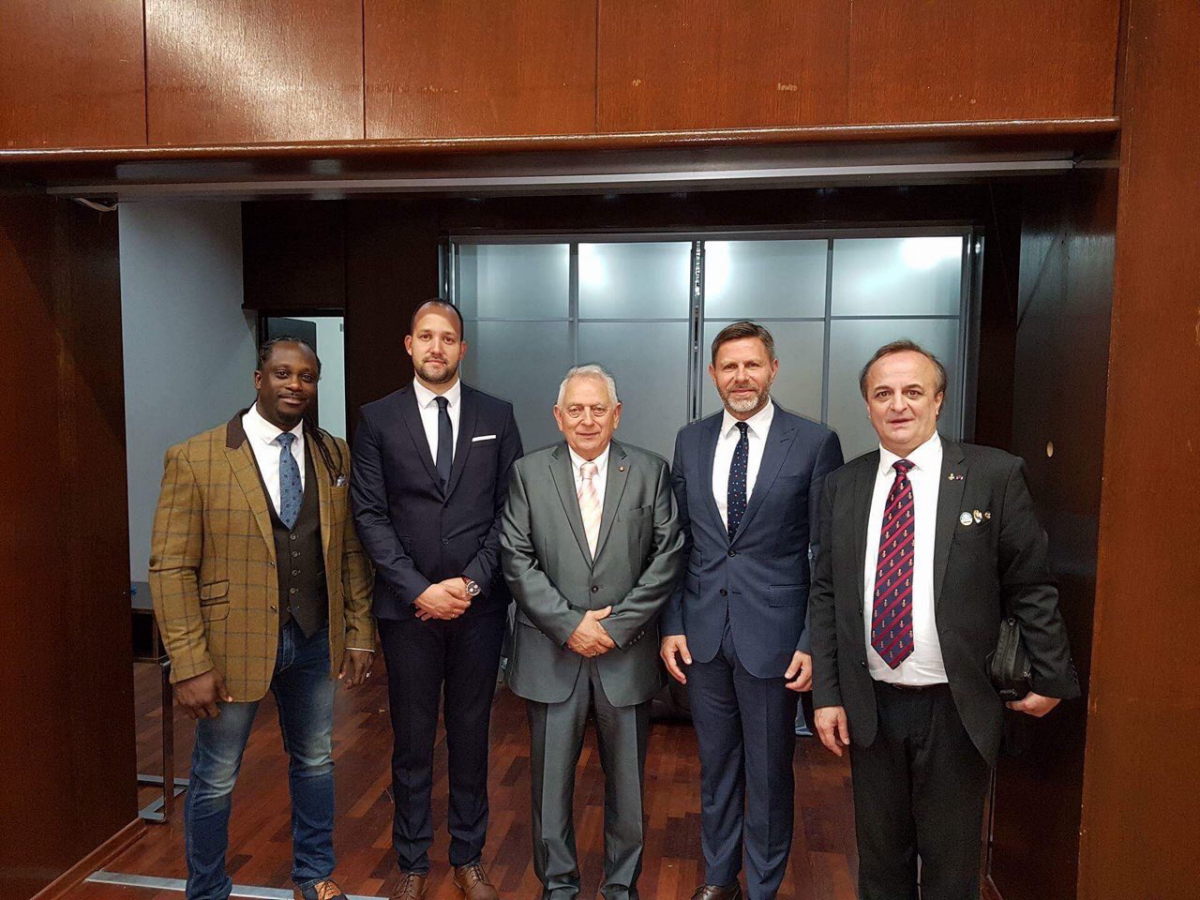 The European Centre for Peace and Development (ECPD) in Belgrade, Serbia is the sole University, which was established by a UN resolution, and has extraterritorial diplomatic status – recognised worldwide. Dr. Bogdan Vukosavljevic, member of the IBSSA Executive Committee, Docent of the Field Security and Terrorism at the University, hosted the meeting in this prestigious Institute. Participants of the Conference: Prof. dr. Ljubiša Adamović Prof. dr. George Popper IBSSA (Hungary) H.E. Prof. dr. Djordje Lopčić ECPD Mr. Miklos Andrási IBSSA (Hungary) Mr Boris Vukosavljević SEBA (Slovenia) Mr. Attila Farkas SEBA (Hungary) Mr. Orlando Mardner IBSSA, SEBA (UK / Jamaica) Mr. Igor Bralo IBSSA, SEBA (Holland) Mr. Zijad Poljo IBSSA (Germany) Mr. Dalibor Višić IBSSA (Germany) Mr. Zoran Stanišljević SEBA (Bosnia-Herzegovina) Mr. Ilias Kontis IBSSA, SEBA (Greece) Dr. Bogdan Vukosavljević IBSSA, SEBA (Serbia) Mr. Rade Marković IBSSA (Serbia) Mr. Zeljko Gajic IBSSA (Serbia) Mr. Strahinja Lazarevic (Serbia) Mr. Vojislav Milošević (Serbia) Prof. Dr. Vladimir Jorga (Serbia) – President of the European Traditional Karate Federation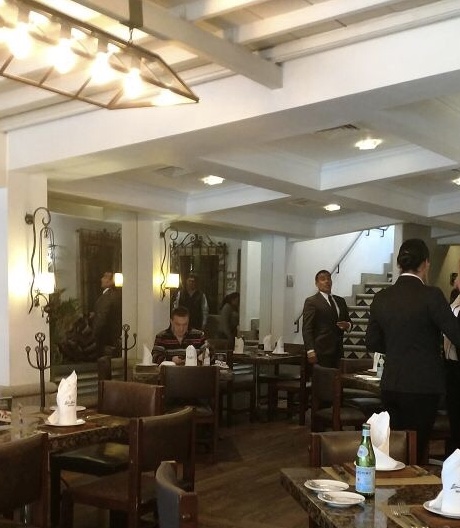 Executive Protection is perceived very exciting, not for the faint hearted, full of thrills and all the action one would expect from a Tom Cruise movie, but nothing could be further from the truth, since it is demanded of EPs to be at the job 120% (they're there before the principal, and leave after he has left), long hours and very little shut-eye, did we mention a very high risk environment? EPs are all that stand between threats and their principal most of the time.
The lack of a standard in the industry has led to a very poor image of EPs, and the proliferation of Mikey Mouse (Rambo) companies that promise to have Super Men at the service of their protected, which turn out to be nothing more than a great show.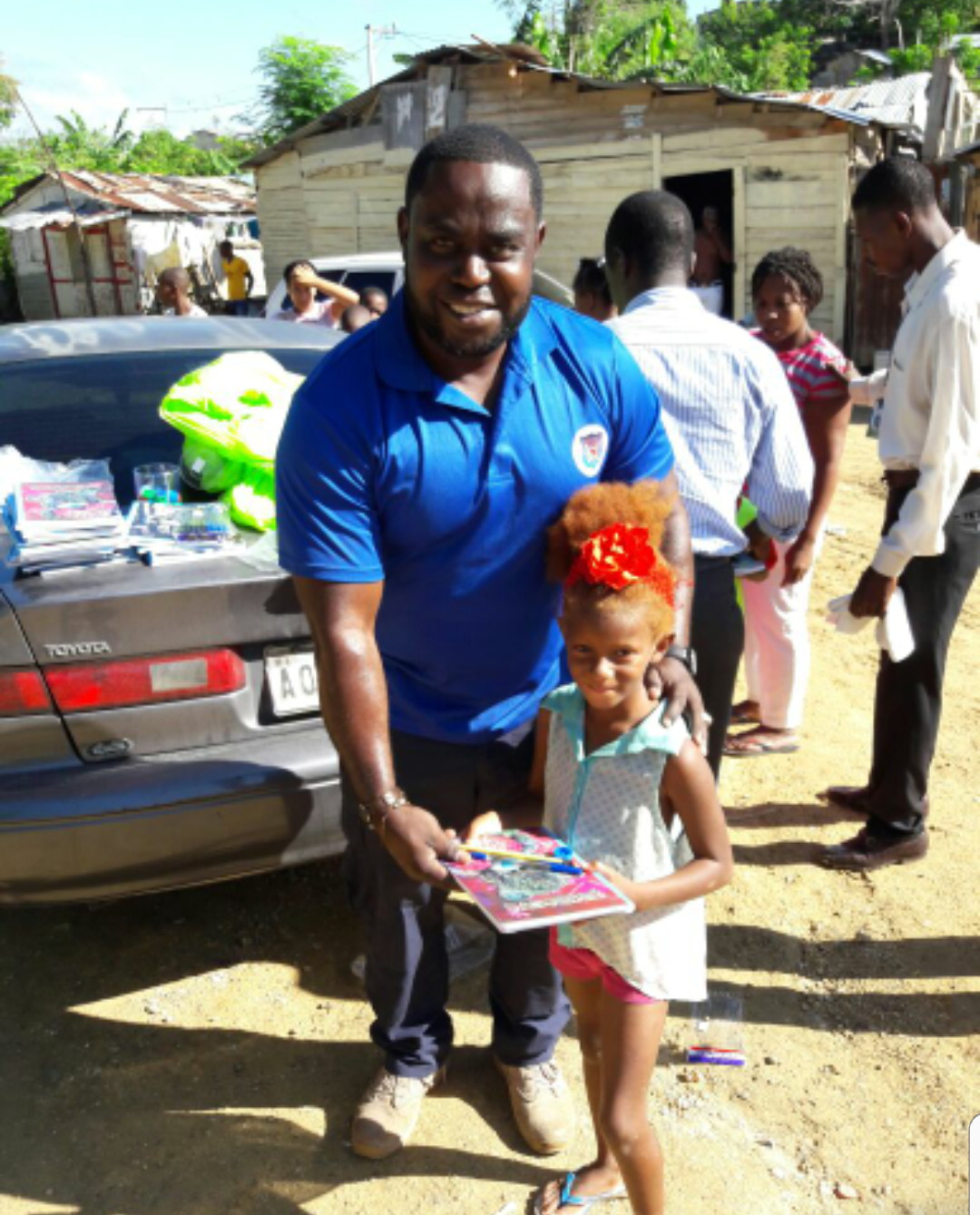 Members of the IBSSA Anti-Human Trafficking Project (AHTP), under the direction of Mr. Fernando Figueroa – Bureau Chief in the Dominican Republic, conduct a community outreach program in the village of Batey La Canada, a suburb of Santo Domingo in the Dominican Republic.
---