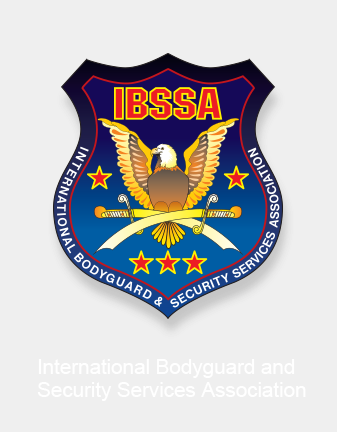 The IBSSA representative in Phoenix launches training venue in Gila Bend, Arizona 10th April 2010, Phoenix, Arizona – USA
---
"Bringing Hollywood to Gila Bend"

The International Protective Services Institute (IPSI), a company whose staff has trained professional bodyguards in the Valley of the Sun since 2005, launched in Gila Bend, Arizona on Saturday, April 10, 2010 at the new International Bodyguard & Security Services Association (IBSSA) sanctioned International Training Centre. The formation of the newest venture, the Entertainment Industry Training Group, was announced officially. This offering to the entertainment industry is a first-of-its-kind in the United States to provide certified, academy style, "Saturation Training" for actors preparing for military, police, emergency medicine and border security roles in upcoming film and television productions.
"Saturation training is a condensed, highly focused, real life approach to training that will have the actor ready to "look the part" of their role in a fraction of the time it takes them to train under the current Hollywood protocol", states IPSI's Entertainment Division Vice President JJ Jeffries, who continued, "All our instructors are active specialists in their fields of instruction."

According to Karl DelaGuerra, President and Co-founder of IPSI, the response to this new venture from the television and film industries has been overwhelming as Gila Bend is a short 45 minute flight from LA airports.

The following leaders and high-ranking personalities were present at the all-day event:
- Prof. George Popper, the president of IBSSA
- Karl DelaGuerra, the president and co-founder of IPSI
- Joseph Oviatt, the co-founder of IPSI
- Dennis Massop, the director of the IPSI European office in The Netherlands
- a diplomatic protection team of K-9's from Brussels, Belgium
- and several senior representatives from different countries of IBSSA
International presentations were made on behalf of the IBSSA to Gila Bend Mayor Ron Henry and training centre owner Matt Nisbet. In addition, Dennis Massop announced that his company, the Shield Group, is bringing international business to Gila Bend starting in October of this year.
The events keynote speaker Peter Onorati, a prominent character actor from Hollywood, told the audience, "As an actor, or craftsman, or artist, one must depend on training as well as whatever talent they may have been blessed with. My experience with IPSI showed me, in some ways, how incomplete my training has been. I discovered a new dimension, a familiarity and subsequent confidence with this training that will surely add to my performance in the bulk of roles I am called upon to play" said Onorati.

The independent film producer Neil P. White also attended the event, who offered the producer's perspective, "The actor training provided by IPSI's Entertainment Division is an invaluable service that not only will make actors look like weapons experts, but it clearly will save both time and money on the film set as well."

20th April 2010

IBSSA HQ
Search
---
My IBSSA
- Sign in or Register
---
---
---