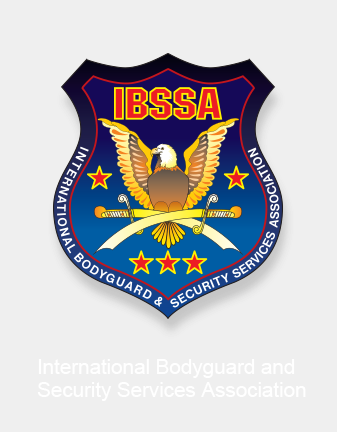 Report about a special Jiu Jitsu training in Ireland
---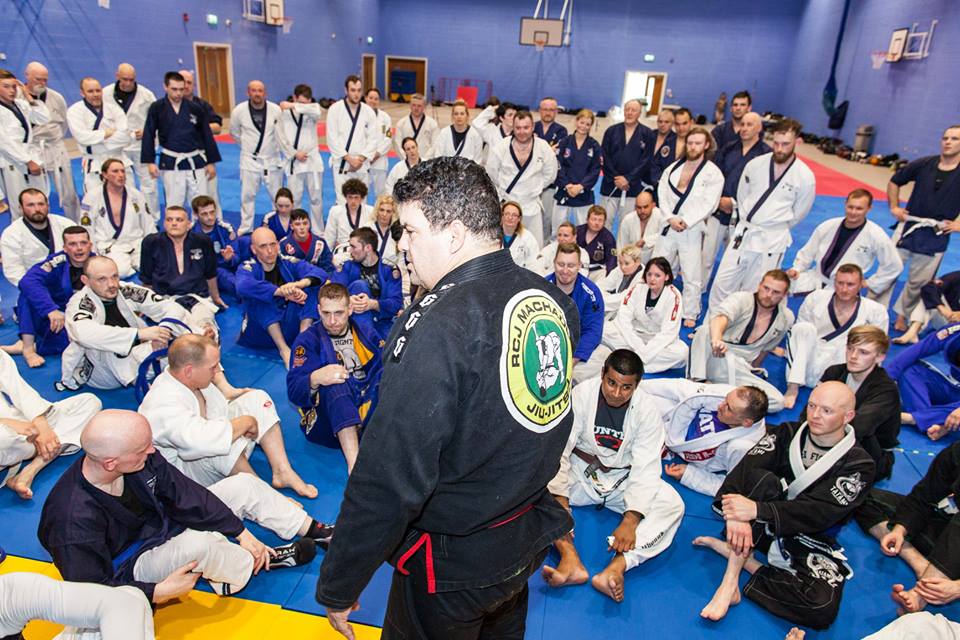 On the 17th of June 2017 Brazilian Jiu-Jitsu legend, Grand Master Rigan Machado – Honorary Member of IBSSA, and Dr. Antonio la Salandra – Master Teacher and Honorary Member of IBSSA were invited by the World Ju-Jitsu Federation (WJJF) Ireland to hold a grappling seminar in Belfast.
Mr. Rigan Machado is an 8th Degree BJJ Black Belt and 8-time grappling world champion. He is currently based in Beverly Hills, USA, where he runs a successful BJJ academy.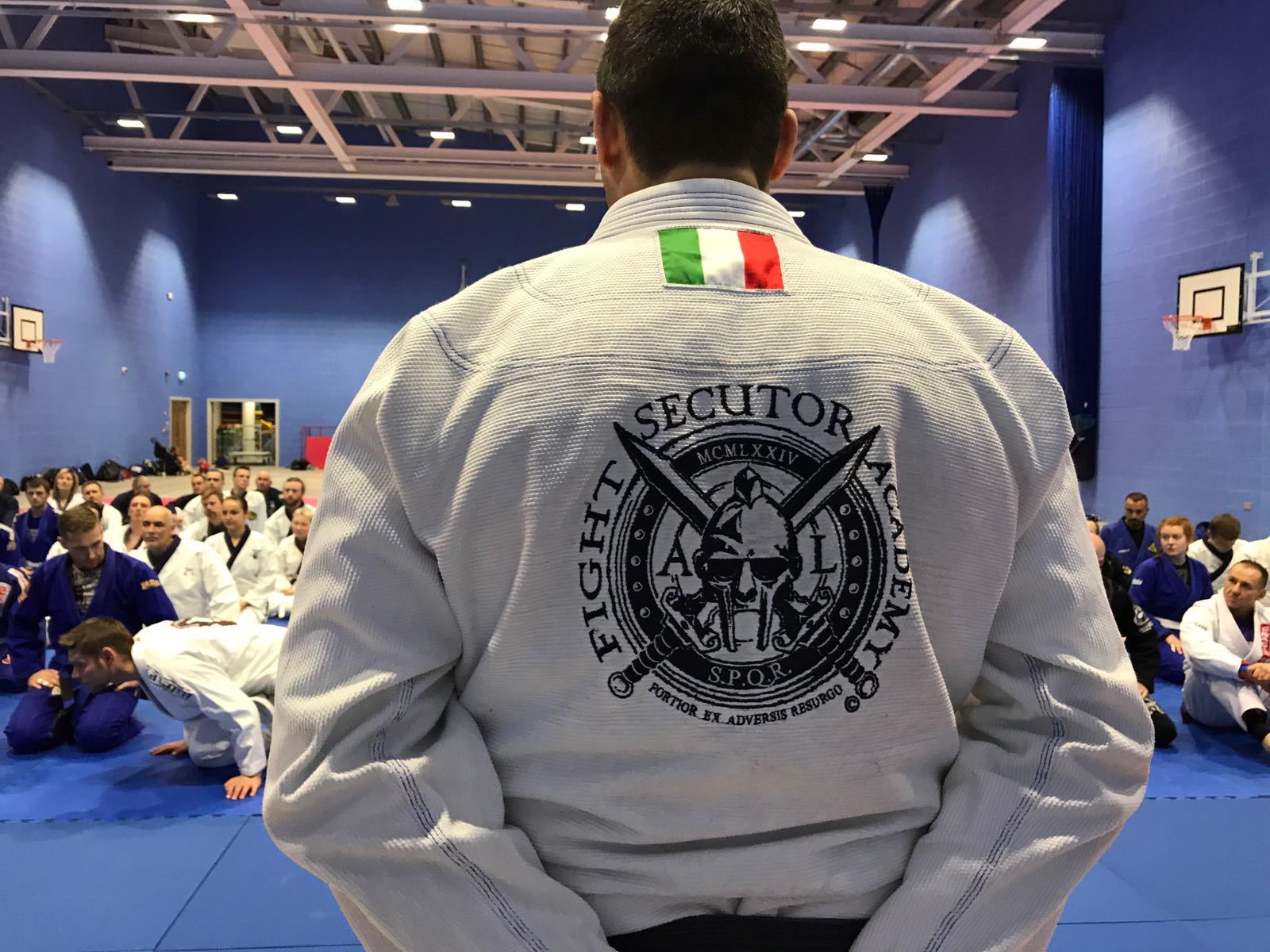 He is the personal trainer of celebrities, such as Keanu Reeves, Ashton Kutcher, Scarlett Johansson, Vin Diesel and many more. Dr. Antonio la Salandra is a WJJF 7th Dan and BJJ 4th Dan; European representative of the Machado Academy.
Antonio served as Keanu Reeves' fight coordinator in the recent blockbuster, John Wick 2, and he made an appearance in the film. If you watch closely, you'll see him meet a nasty end courtesy of John Wick! The grappling seminar was open to all and was very well attended with over 100 participants. Rigan emphasised minimal movement and simple pressure to sweep and control opponents and made effective use of the "deep half-guard" position.
Antonio drilled several effective sweeps and submissions. The event concluded with some intense positional sparring to reinforce the techniques learned. Several years ago, Kai cho David Toney formed a Grappling Committee for WJJF Ireland, tasked with improving the standard of grappling across the organisation.
The committee organises regular courses, club visits, competitions and seminars such as this.
Thanks to Shike Giacomo Spartaco Bertoletti for having the foresight to make this particular contact for us all. We express our congratulations to WJJF Ireland for this significant seminar!

6th July 2017
IBSSA HQ
Search
---
My IBSSA
- Sign in or Register
---
---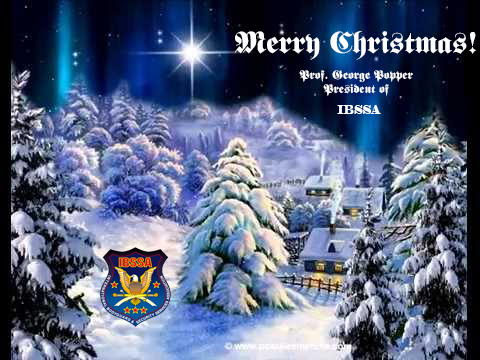 Dear IBSSA Members, partner organisations, and dear Friends,
I wish You and Your beloved ones a Blessed and Merry Christmas!
Prof. George Popper
President of IBSSA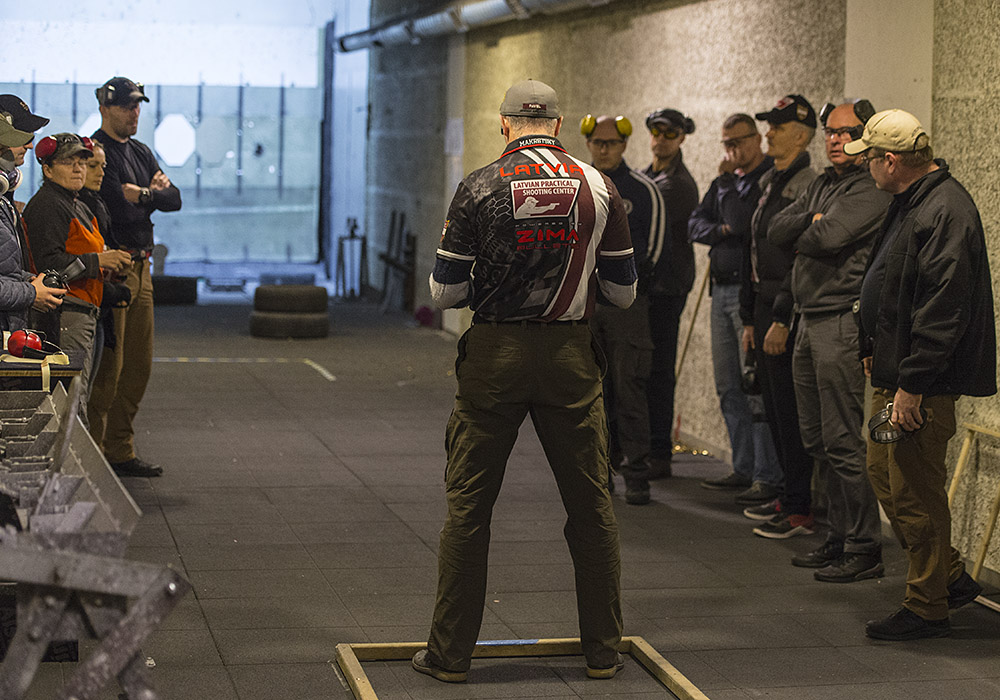 Dear IBSSA members,
this year one of the official training centres of IBSSA, the bodyguard school "Securitytraining.LV" in Latvia celebrates its 10th Anniversary. In honour of this a shooting competition – based on IPSC rules – was organised on the 12th November 2017 in Riga.
On this occasion, special cups and medals with Securitytraining.LV logo and anniversary marking were prepared for the competition.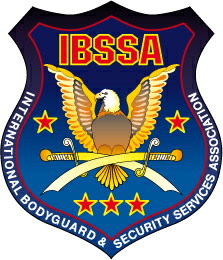 Dear IBSSA Members, members of our partner organizations,
Dear Friends,
To avoid any misunderstandings, we hereby officially notify everyone that the "European Security and Bodyguard Service Association" is not the European section of IBSSA, they have nothing to do with our association!
They have never asked for the approval of IBSSA to their trainings or other programs! Neither have they cooperation agreement with us! ...
---