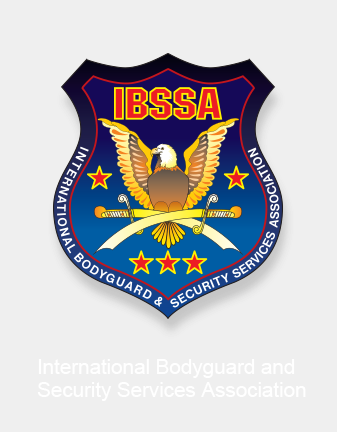 Article about Magnus A. Cederblad – Country Representative of IBSSA for Sweden
---
Bouncers, Bodyguards, and Heroes:

I say that every ounce of training, every day spent away from your family is worth every penny someone pays for a bodyguard to be away from their family. It can be a gruelling existence. And we do it with a smile.

The skill sets you've learned may get you the job, but your mindset keeps you and your principal safe. These are the words of a protector; of all protectors. We, they, want to get home and enjoy the fruits of our labours, just like the executive we may be guarding.
Bodyguards, we do more than look tough or hold doors open. We save lives.
The following article has been published about Hanshi Magnus Cederblad in the Deadly Art of Survival Magazine – Warriors of the Velvet Rope column:
"He's one of Sweden's top bodyguards, and undoubtedly, he's the most well-known. His accolades, awards for bravery by peers, and cool under-fire demeanour has earned him his day in the sun and as our featured spotlight in the Warriors of the Velvet Rope. Add in his martial arts prowess and proven fight record; I'd say he's not only a pro but definitely a deadly one."
"Cederblad has protected some high-end names during his 30-year-plus career… "

The whole article can be found here: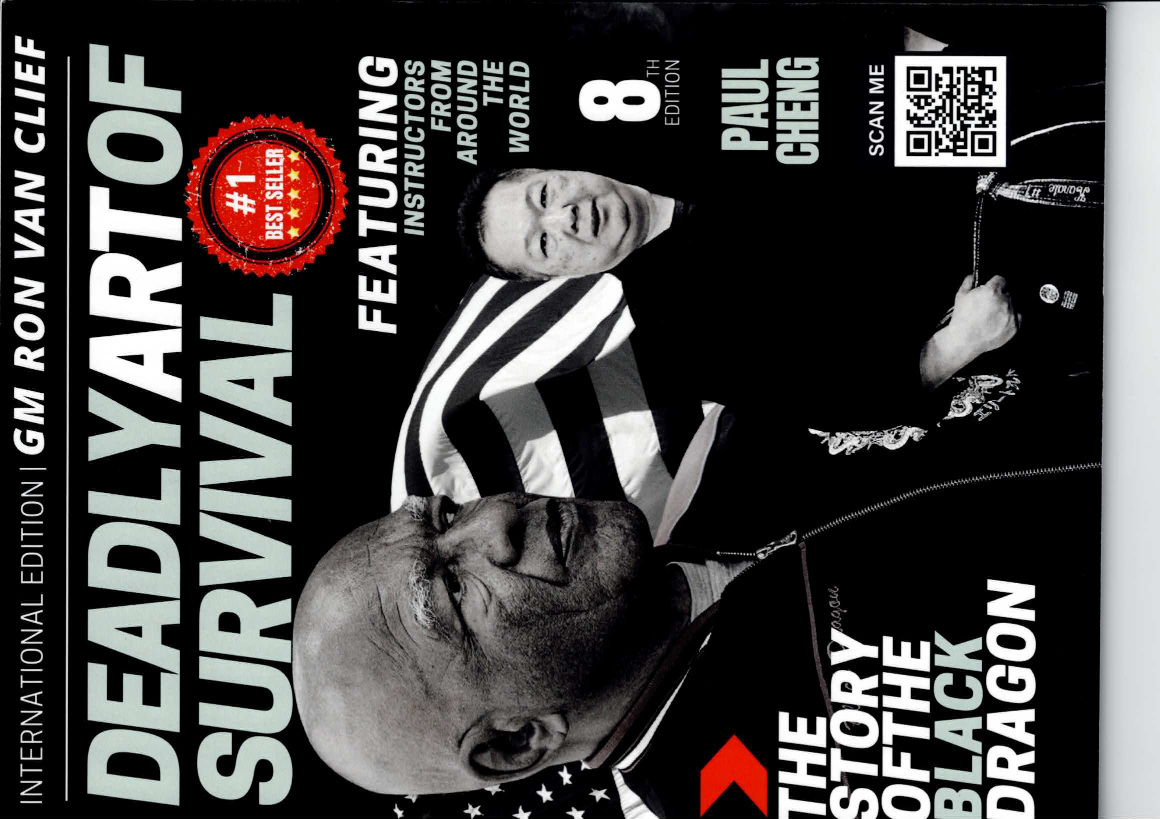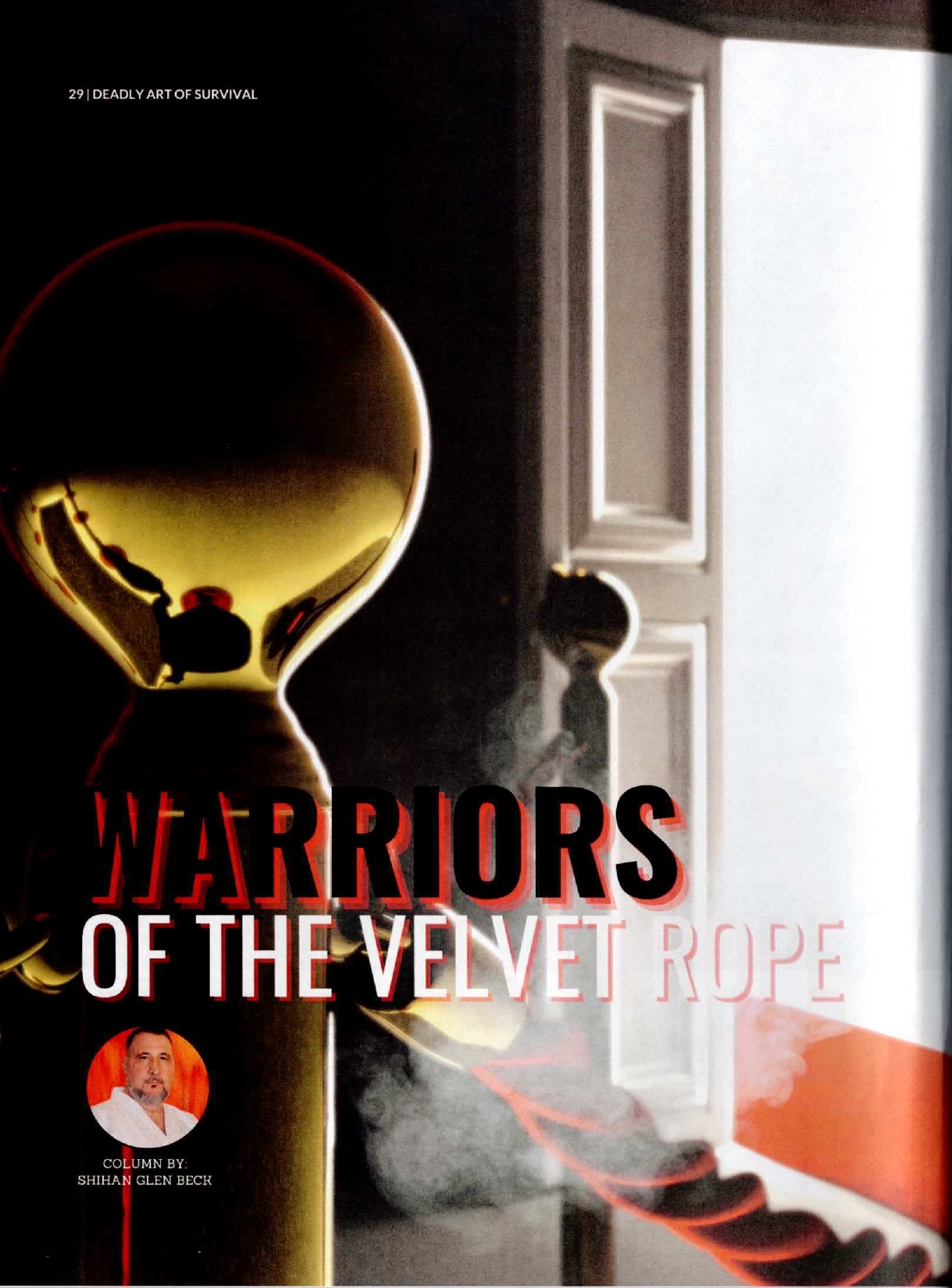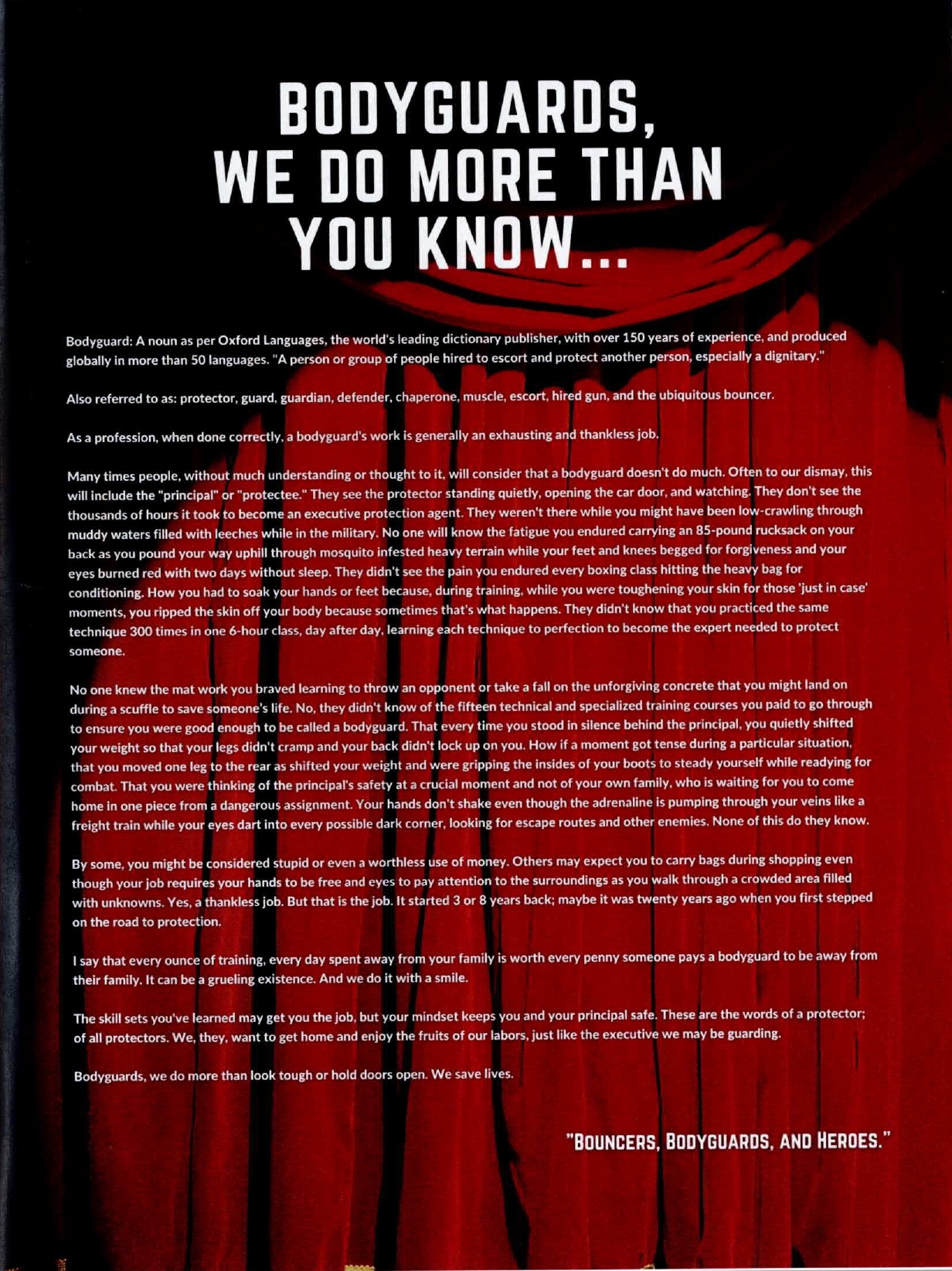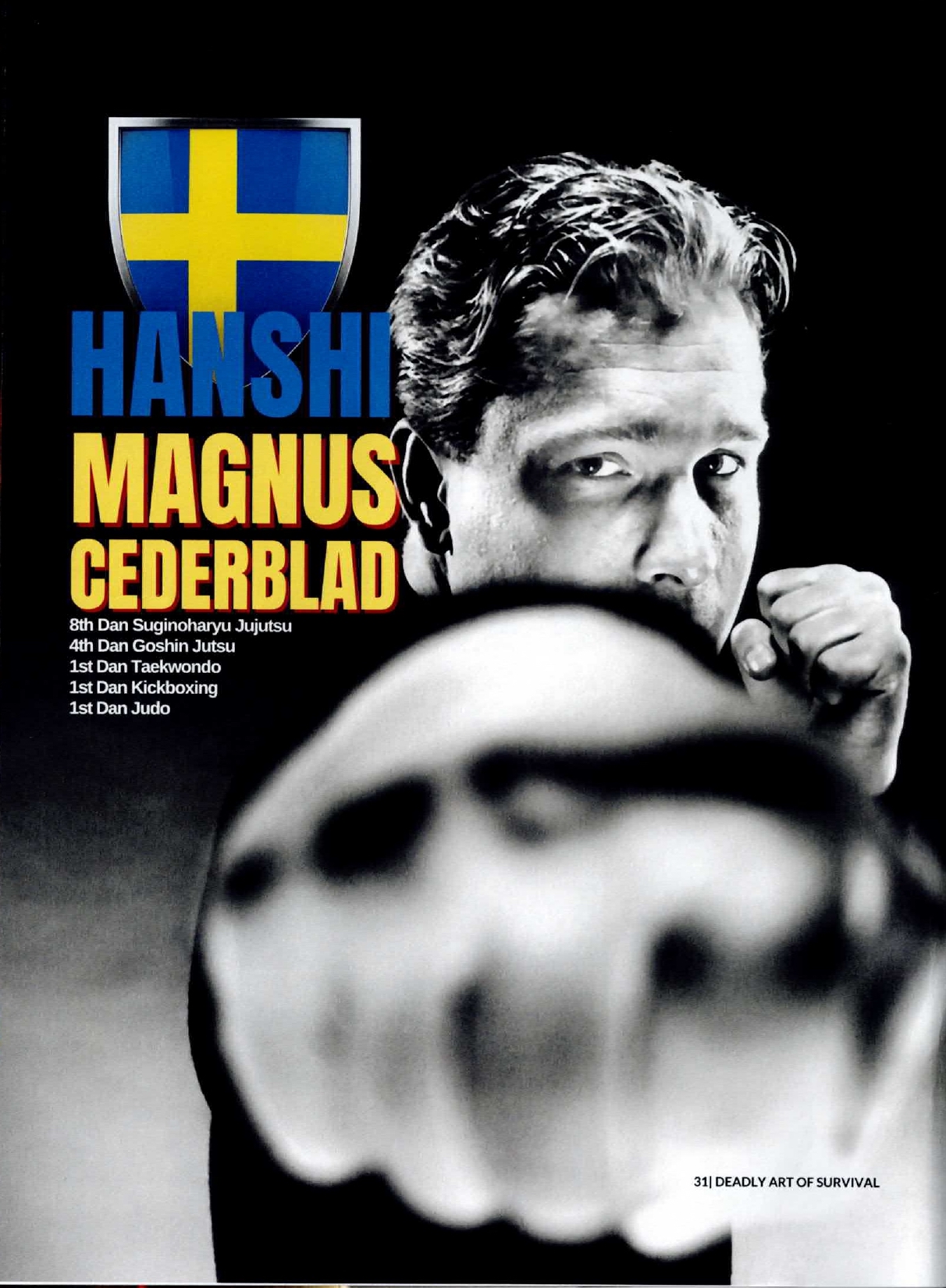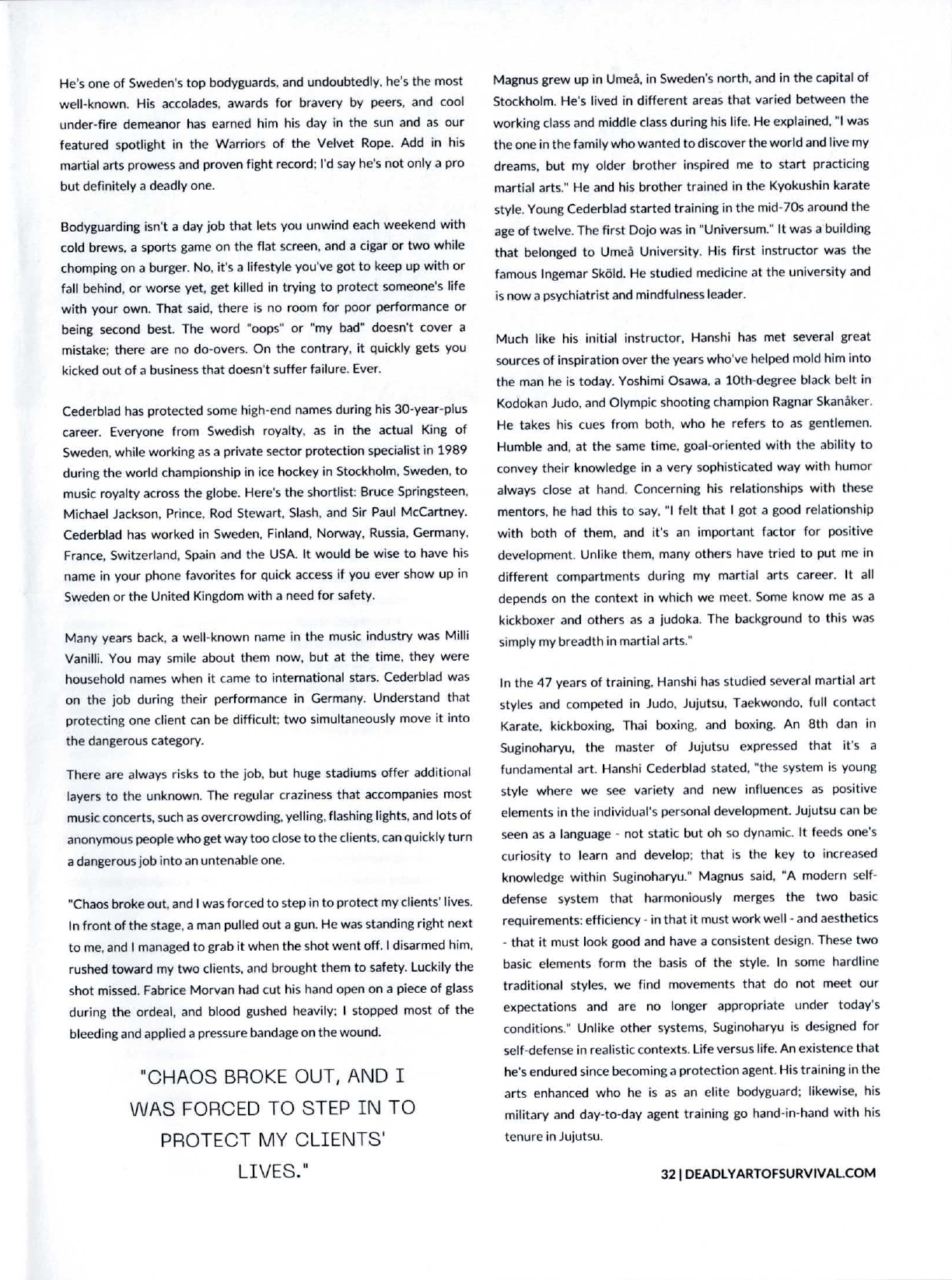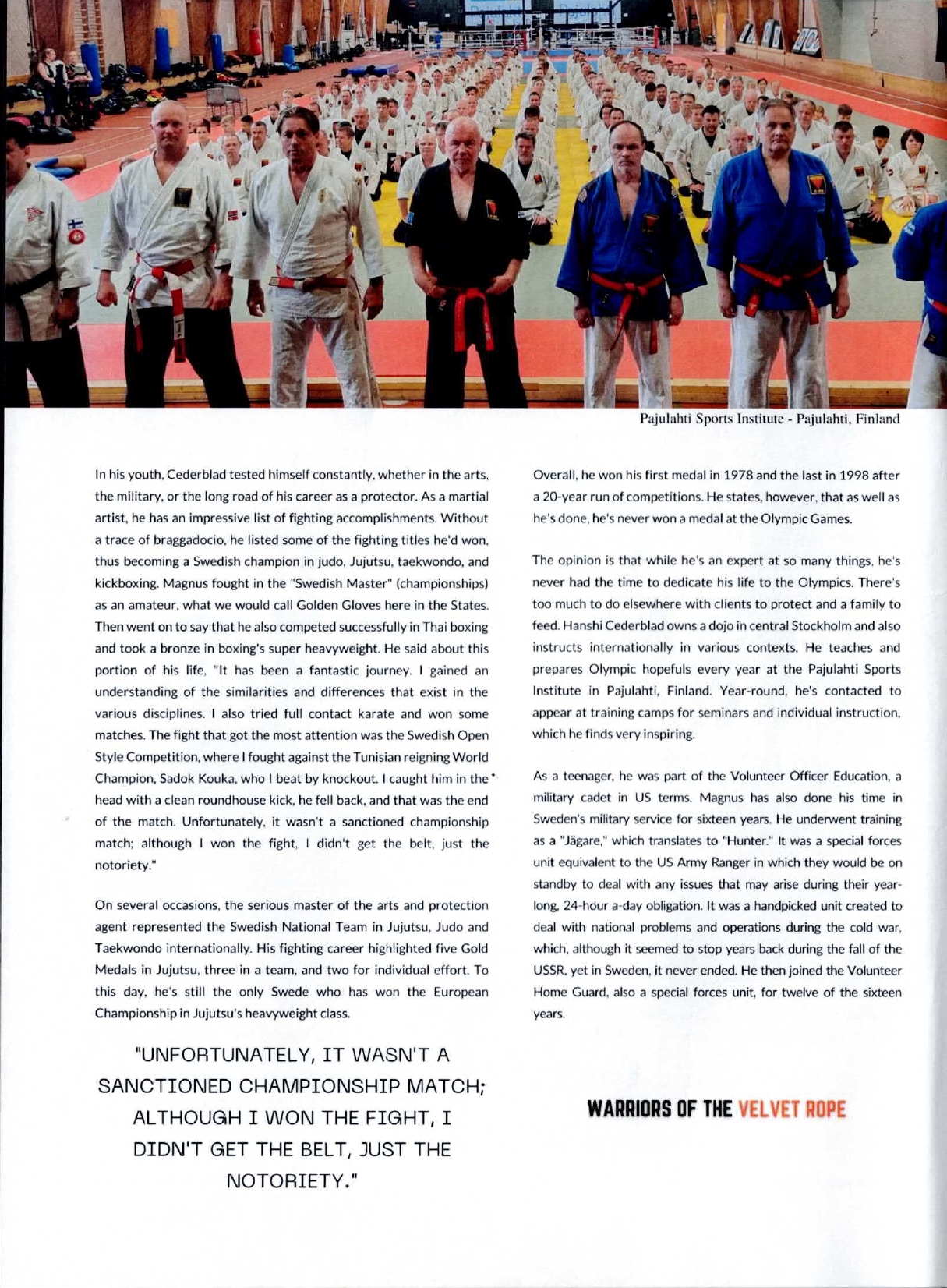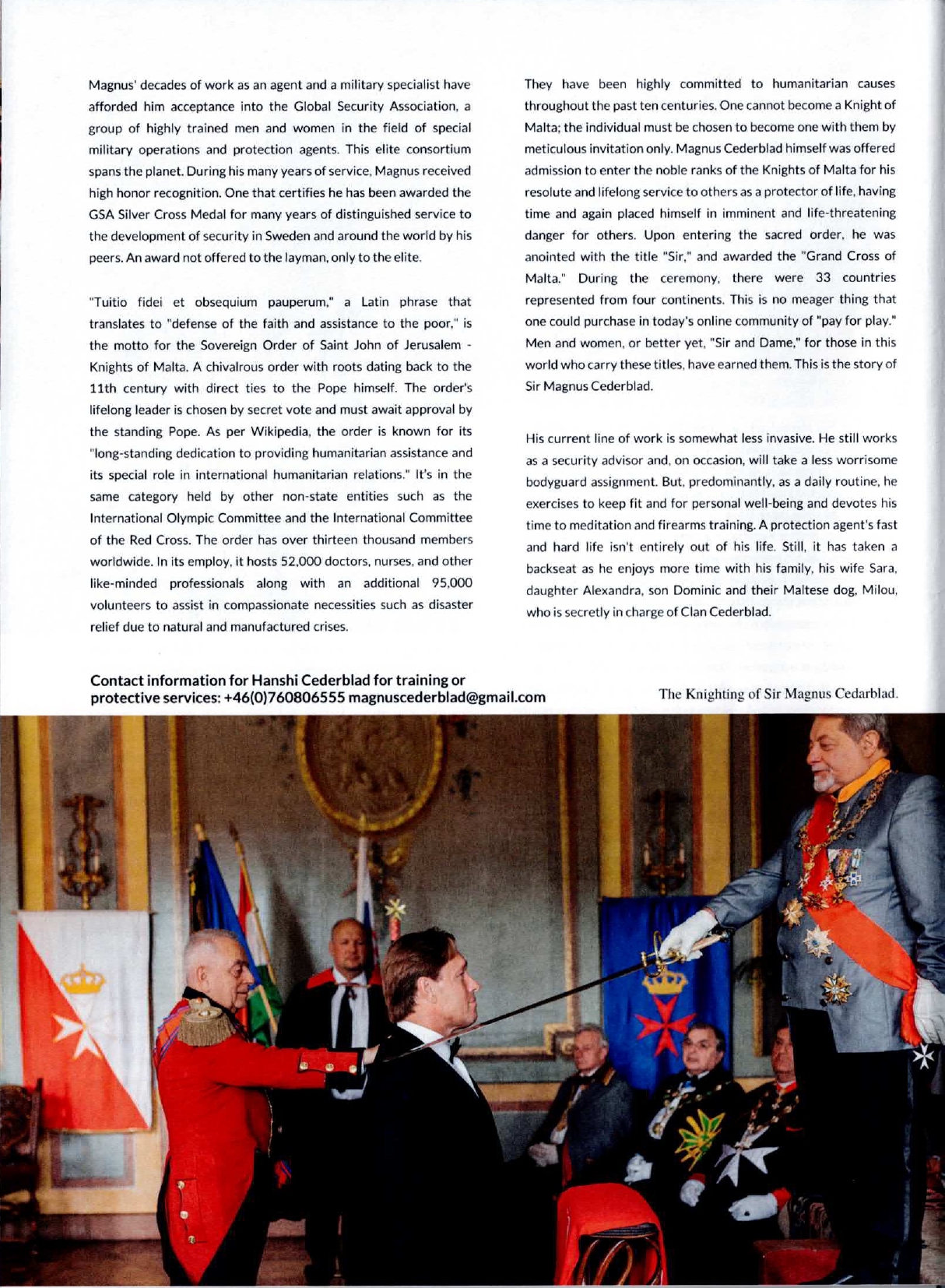 20th October 2022
Search
---
My IBSSA
- Sign in or Register
---
---
---