IBSSA Open Bodyguard European Championship in April 2015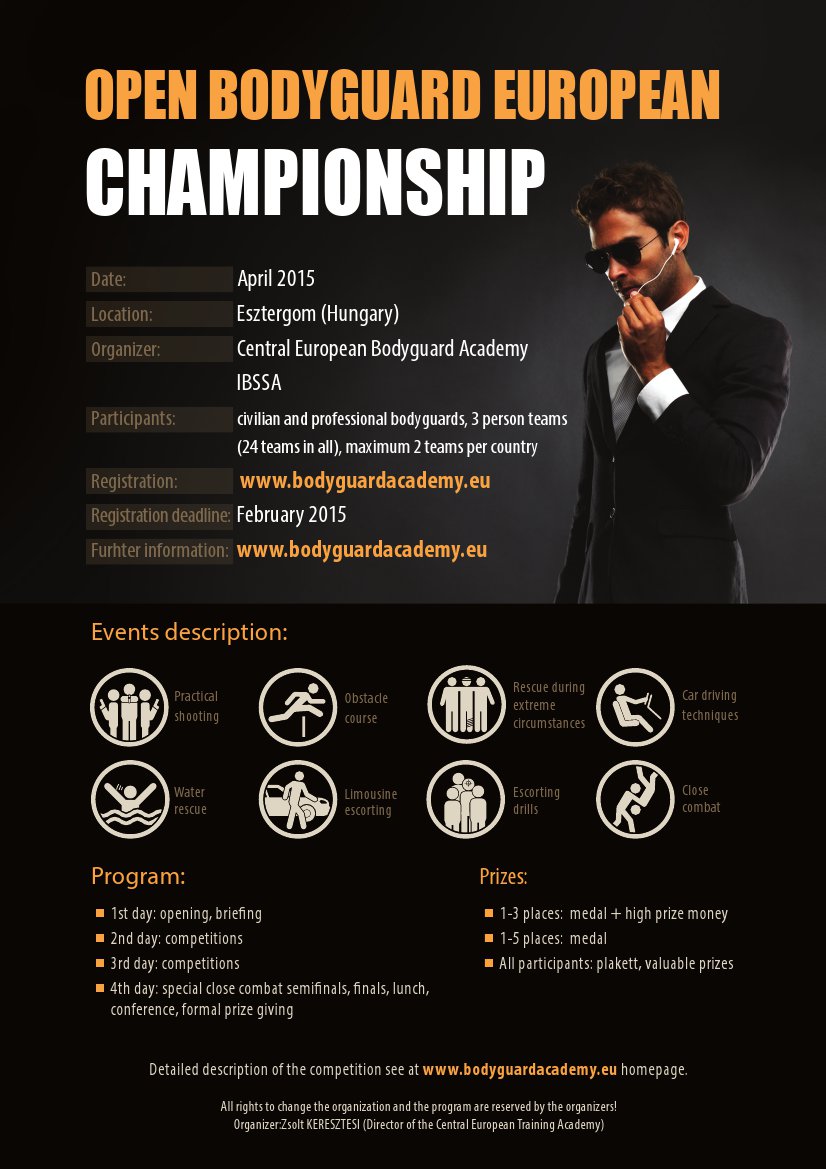 One of the official training centres of IBSSA, the Central European Bodyguard Academy (CEBA) – which is located in Esztergom, Hungary – organises continuous training seminars in close protection for those interested in the bodyguard profession.
---
New Regulation of the Education and Qualification Department about the Official Training Centres of IBSSA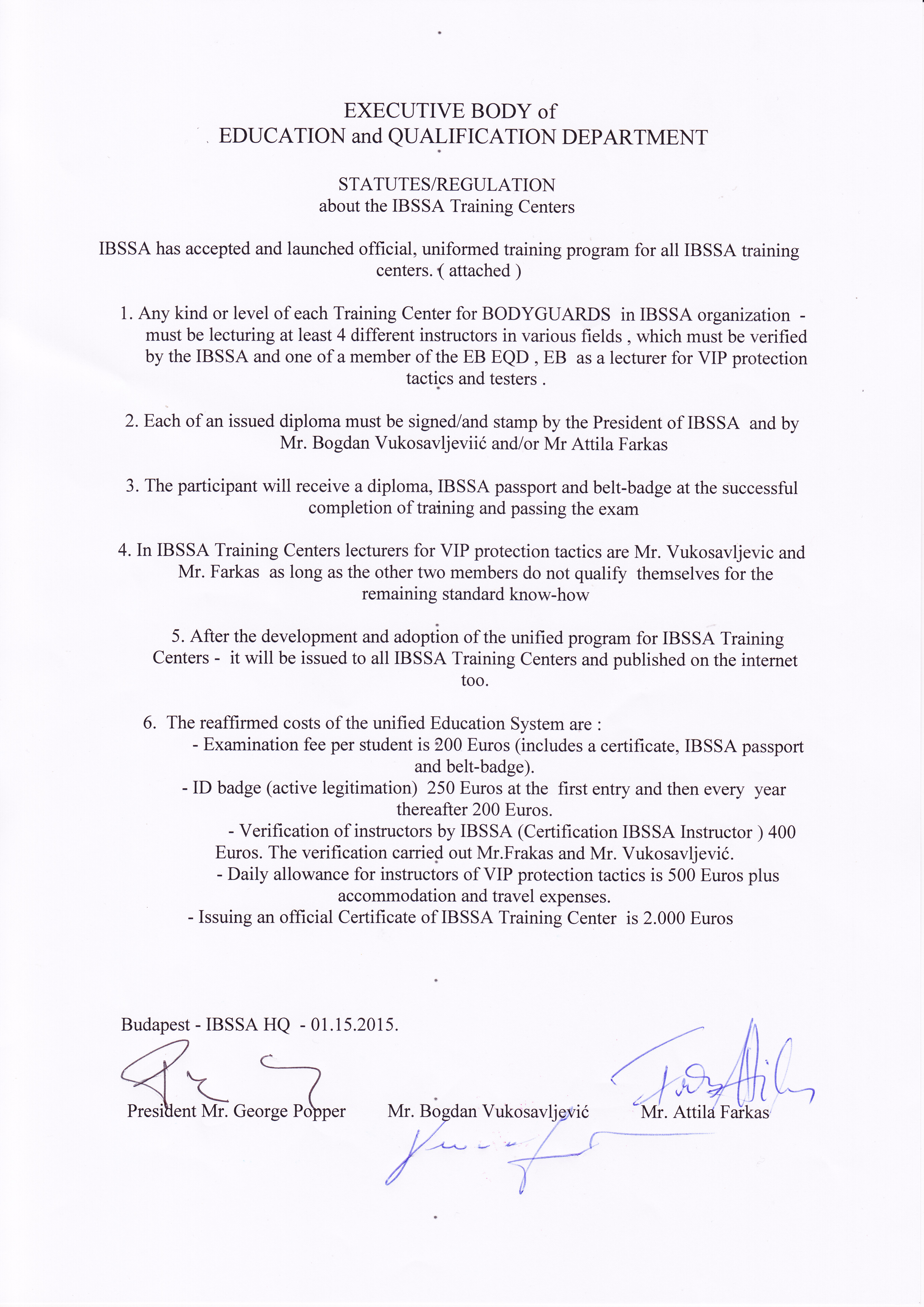 We wish to inform all our Master Teachers and Instructors, as well as the IBSSA Training Centres that on the 15th January 2015 the official, uniformed training program has been accepted and launched by the EQ Department of IBSSA. Every Official Training Centre of IBSSA has 30 days to adopt to the unified program and update its own training system in case of IBSSA Trainings.
---
International Executive Protection Course marks its third year at the York County (SC) Law Enforcement Training Centre in the USA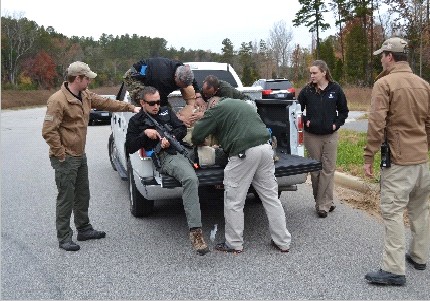 The week of the 9th November 2014 marked the 3rd year when the York County (South Carolina) Sheriff's Office has hosted IBSSA Master Teacher, Mr. Karl DelaGuerra and the International Executive Protection Course.
Mr. DelaGuerra is IBSSA Master Teacher of VIP Protection and he is the Chairman & Chief Executive Officer of the "Karl de la Guerra, Inc.", which is an international security consulting and protective services training company, based in Charlotte, North Carolina, USA.
---
Statement of Condolences and International Solidarity regarding the terrorist massacre in France


It is with sad hearts that we must begin the year 2015 by imparting condolences upon the families of the slain journalists, French Citizens and fallen police officers, who lost their lives yesterday in a terrorist massacre at the offices of Charlie Hebdo in the City of Paris, France.
---
Report about the Practical Shooting Competition "IBSSA CUP 2014" in Riga / Latvia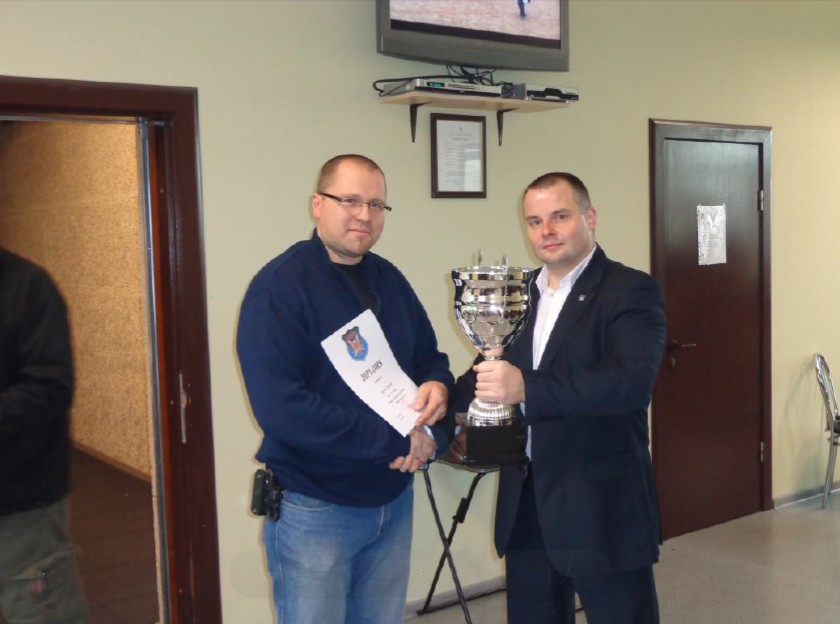 Dear IBSSA members, the Country Representative Office of IBSSA in Latvia presents for your attention a report about the Practical Shooting Competition, "IBSSA Cup 2014", which was held on the 20th December 2014 in Riga, Latvia.
The competition was organised in cooperation with the Latvian Practical Shooting Centre – a new, very good managed and technically equipped shooting centre in Riga. Many thanks to Mr. Olegs Prisakars, owner of the Shooting Centre for the great help, and kind assistance in organisation of the competition.
---