XIV. "SEC-tember" IBSSA International Special EP Training 4 – 10 October 2015
IBSSA Headquarters will organise its 14th SEC-tember international special security training seminar for beginners and for advanced participants between 4 – 9 October 2015 in Budapest / HUNGARY with the support of the Law Enforcement Executive Training Institute of the Ministry of Interior (BM – KSZF), and also well-known and highly qualified international experts, Master Teachers and Instructors of our association.
---
The Protector newsletter - July 2015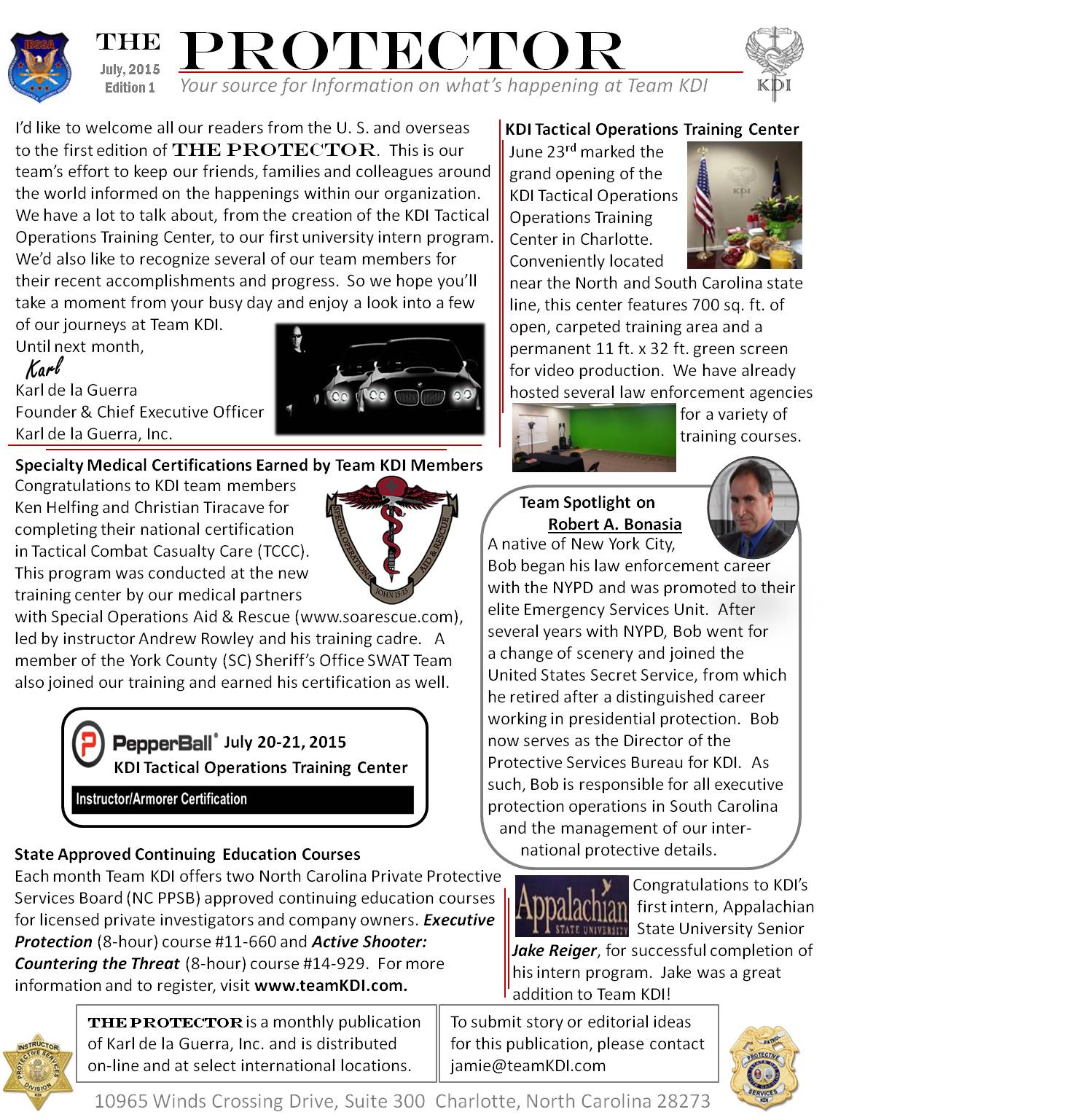 I'd like to welcome all our readers from the U. S. and overseas to the first edition of The Protector. This is our team's effort to keep our friends, families and colleagues around the world informed on the happenings within our organization. We have a lot to talk about, from the creation of the KDI Tactical Operations Training Center, to our first university intern program. We'd also like to recognize several of our team members for their recent accomplishments and progress. So we hope you'll take a moment from your busy day and enjoy a look into a few of our journeys at Team KDI.
---