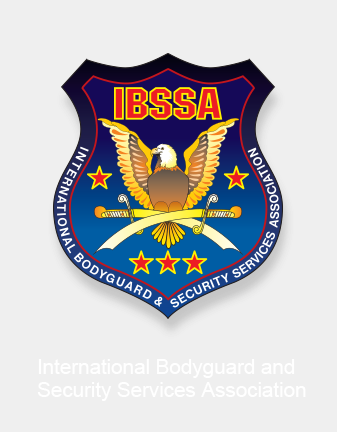 Report on the training seminar of PSA - Academy
---
In September 2008 Prof. George POPPER – President of IBSSA became Honorary Founding Member of the England based International Protective and Security Academy (PSA - Academy).
Due to this cooperation between the IBSSA and the PSA - Academy – which became Official Training Centre of IBSSA in the U.K. – in 2009 a successful training seminar was organised in Budapest, Hungary. At the end of the course many agents received their PSA - Academy degree amongst the IBSSA-VIP Protection Agent certificate, too. Most of the participants became full members of the IBSSA.

Main subjects of the course were:

• Introduction of the Roles and Responsibilities of the V.I.P. Protection Operative
• Different defensive techniques and tactics, and their applications with the occasion of special events and situations

• Special weapon treatment
• Explosive unit research procedures, included the water vehicles (yachts), when the participants gained expertise in the usage of the diving equipment.

• Law and Legislation in the V.I.P. protection's work

• Protocol and Security Protocol

• The recognition of sabotage, threat and risk assessment

• Psychological knowledge and Conflict Management Skills

• Cooperation with other forces

• Rescue and escape procedures

• Single and Team guard work

• Stress training in tactical house

• Operational driving

• Special Combat shootings techniques with pistol


• Training in full-contact combat (Krav-Maga - Israeli self-defence system)
• Evacuation techniques
• Communication knowledge and use of radio
• First Aid, Secondary Aid (Emergency respond), CPR and the usage of exterior defibrillator

and much more other technical knowledge.

Onto the end of the second week the participants exhaustedly - by the high intensity of the training -, but proudly received their IBSSA diploma with their PSA - Academy diploma together on a civil academic specialisation and their qualifying sheets. This allows them to work like Close Protection Officer in all over the UK, plenty of ex-British colonies and in many African countries.

One of the two Hungarians starts his job in May-June 2009 in Northern Ireland, working for a civil security company – contracted to the Shell multinational oil company -, while the other Hungarian will be escorting convoys and individuals.

Hereby we wish them good luck for their work, and life.

For information about the Academy and its courses contact us at: psa.academy@gmail.com

12th June 2009

IBSSA HQ
Search
---
My IBSSA
- Sign in or Register
---
---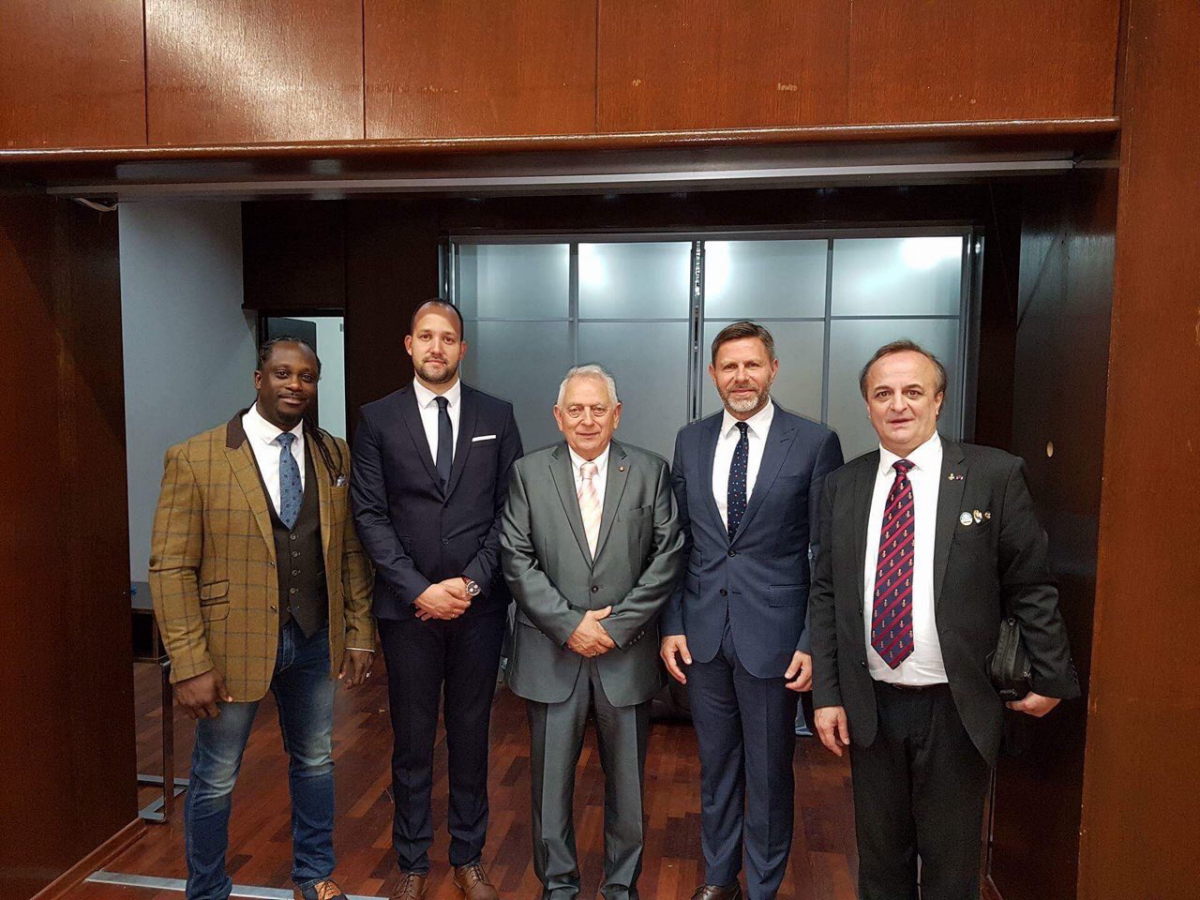 The European Centre for Peace and Development (ECPD) in Belgrade, Serbia is the sole University, which was established by a UN resolution, and has extraterritorial diplomatic status – recognised worldwide. Dr. Bogdan Vukosavljevic, member of the IBSSA Executive Committee, Docent of the Field Security and Terrorism at the University, hosted the meeting in this prestigious Institute. Participants of the Conference: Prof. dr. Ljubiša Adamović Prof. dr. George Popper IBSSA (Hungary) H.E. Prof. dr. Djordje Lopčić ECPD Mr. Miklos Andrási IBSSA (Hungary) Mr Boris Vukosavljević SEBA (Slovenia) Mr. Attila Farkas SEBA (Hungary) Mr. Orlando Mardner IBSSA, SEBA (UK / Jamaica) Mr. Igor Bralo IBSSA, SEBA (Holland) Mr. Zijad Poljo IBSSA (Germany) Mr. Dalibor Višić IBSSA (Germany) Mr. Zoran Stanišljević SEBA (Bosnia-Herzegovina) Mr. Ilias Kontis IBSSA, SEBA (Greece) Dr. Bogdan Vukosavljević IBSSA, SEBA (Serbia) Mr. Rade Marković IBSSA (Serbia) Mr. Zeljko Gajic IBSSA (Serbia) Mr. Strahinja Lazarevic (Serbia) Mr. Vojislav Milošević (Serbia) Prof. Dr. Vladimir Jorga (Serbia) – President of the European Traditional Karate Federation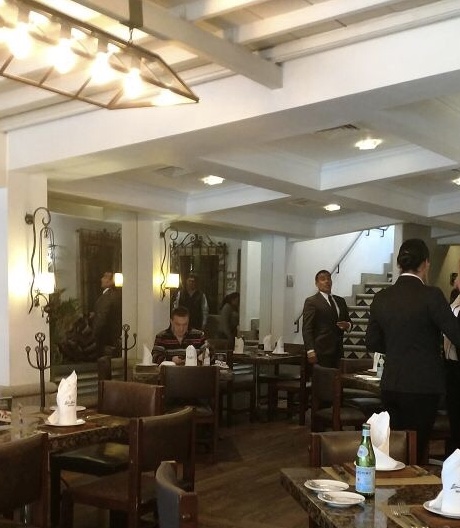 Executive Protection is perceived very exciting, not for the faint hearted, full of thrills and all the action one would expect from a Tom Cruise movie, but nothing could be further from the truth, since it is demanded of EPs to be at the job 120% (they're there before the principal, and leave after he has left), long hours and very little shut-eye, did we mention a very high risk environment? EPs are all that stand between threats and their principal most of the time.
The lack of a standard in the industry has led to a very poor image of EPs, and the proliferation of Mikey Mouse (Rambo) companies that promise to have Super Men at the service of their protected, which turn out to be nothing more than a great show.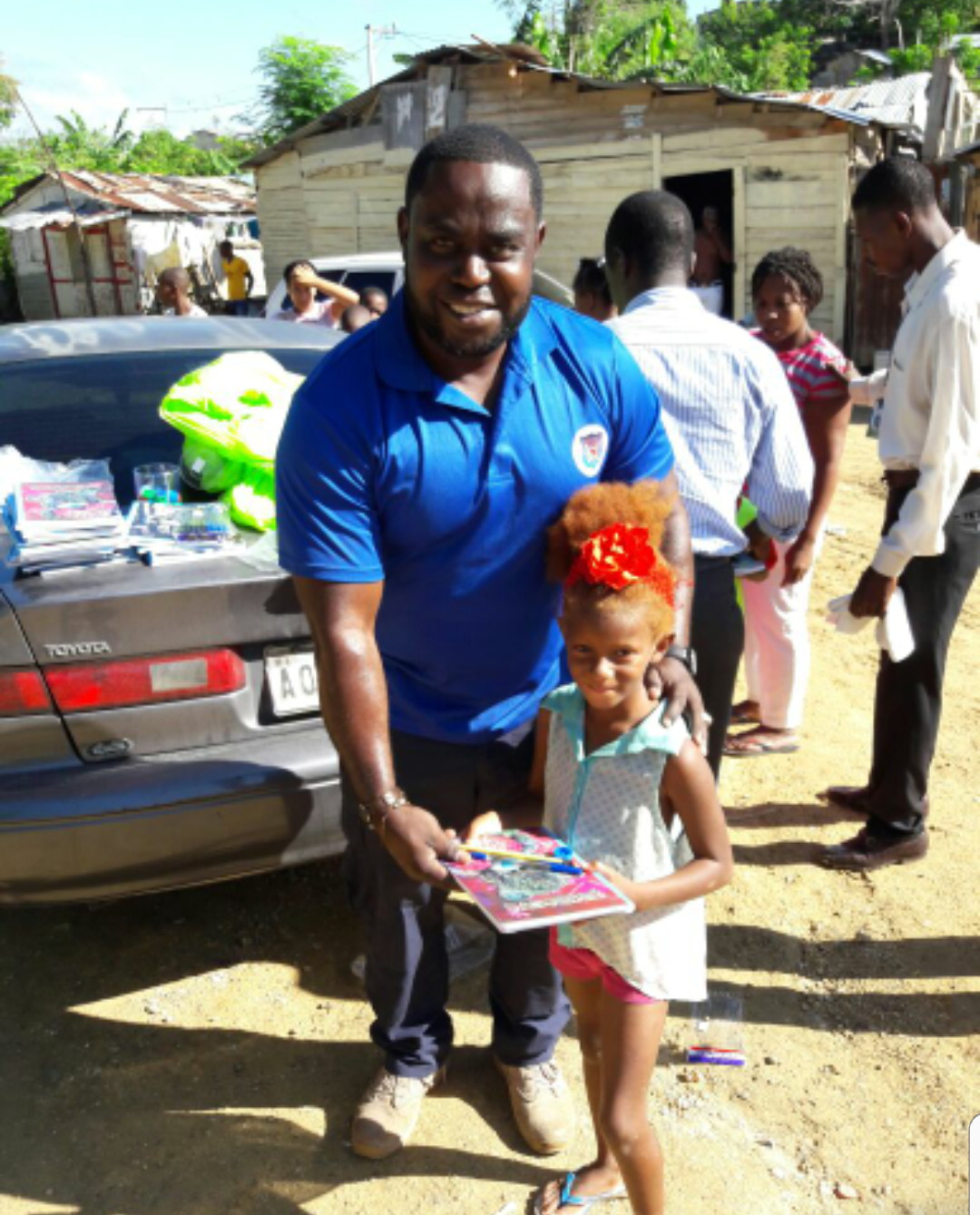 Members of the IBSSA Anti-Human Trafficking Project (AHTP), under the direction of Mr. Fernando Figueroa – Bureau Chief in the Dominican Republic, conduct a community outreach program in the village of Batey La Canada, a suburb of Santo Domingo in the Dominican Republic.
---