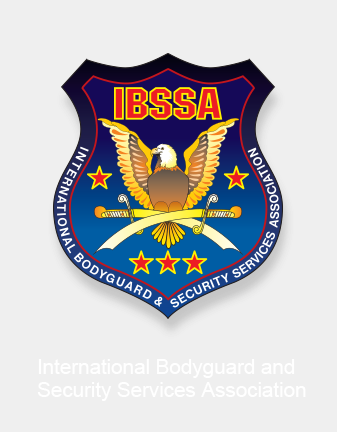 Report on the training seminar of PSA - Academy
---
In September 2008 Prof. George POPPER – President of IBSSA became Honorary Founding Member of the England based International Protective and Security Academy (PSA - Academy).
Due to this cooperation between the IBSSA and the PSA - Academy – which became Official Training Centre of IBSSA in the U.K. – in 2009 a successful training seminar was organised in Budapest, Hungary. At the end of the course many agents received their PSA - Academy degree amongst the IBSSA-VIP Protection Agent certificate, too. Most of the participants became full members of the IBSSA.

Main subjects of the course were:

• Introduction of the Roles and Responsibilities of the V.I.P. Protection Operative
• Different defensive techniques and tactics, and their applications with the occasion of special events and situations

• Special weapon treatment
• Explosive unit research procedures, included the water vehicles (yachts), when the participants gained expertise in the usage of the diving equipment.

• Law and Legislation in the V.I.P. protection's work

• Protocol and Security Protocol

• The recognition of sabotage, threat and risk assessment

• Psychological knowledge and Conflict Management Skills

• Cooperation with other forces

• Rescue and escape procedures

• Single and Team guard work

• Stress training in tactical house

• Operational driving

• Special Combat shootings techniques with pistol


• Training in full-contact combat (Krav-Maga - Israeli self-defence system)
• Evacuation techniques
• Communication knowledge and use of radio
• First Aid, Secondary Aid (Emergency respond), CPR and the usage of exterior defibrillator

and much more other technical knowledge.

Onto the end of the second week the participants exhaustedly - by the high intensity of the training -, but proudly received their IBSSA diploma with their PSA - Academy diploma together on a civil academic specialisation and their qualifying sheets. This allows them to work like Close Protection Officer in all over the UK, plenty of ex-British colonies and in many African countries.

One of the two Hungarians starts his job in May-June 2009 in Northern Ireland, working for a civil security company – contracted to the Shell multinational oil company -, while the other Hungarian will be escorting convoys and individuals.

Hereby we wish them good luck for their work, and life.

For information about the Academy and its courses contact us at: psa.academy@gmail.com

12th June 2009

IBSSA HQ
Search
---
My IBSSA
- Sign in or Register
---
---
---