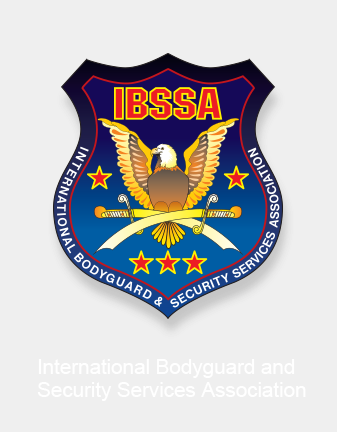 Report of IBSSA - USA for the 2nd quarter of the year 2009
---
"A MILESTONE MEETING BETWEEN IUPA AND IBSSA"

On June 9, 2009 IBSSA's International Delegation arrived to Sarasota, Florida (USA) to an official meeting of a mutual recognition between two, presently the largest professional international organizations of the world. IUPA (International Union of Police Associations) and IBSSA (International Bodyguard and Security Services Association) conducted the meeting at the IUPA Headquarters building.
At the discussion table, IUPA was represented by

Mr. Dennis J. Slocumb (from Washington D.C.) - International Vice President

Mr. Timothy A. Scott - International Secretary-Treasurer

Mr. Thomas Jordan - Executive Assistant to the International President

Mr. Richard R. Roberts (our Local Contact Person) - Director of Special Operations, PIO

From the IBSSA side, the organization was represented by

Prof. George Popper - President (HUNGARY)

Dr. Miklos Varga (USA) - CEO of IBSSA-USA, Member of IBSSA Education and Qualification Department

Detective Mike Csoke (CANADA) – Country Representative of IBSSA for Canada

Colonel Gábor Nagy (HUNGARY/USA) - Director of IBSSA-USA Antiterrorist Department

Captain Larry Leinhauser (USA) - Director of IBSSA-USA Emergency Response Unit

Mr. Tamás Török (USA) - Secretary General of IBSSA-USA
During the meeting the representatives from both parties had round table discussions about the present problems of the profession and their possible solutions. Both sides of the delegations agreed in a future collaboration between the two international organizations in a wide range, including but not limited to the subjects and the fields of

International Relations

Counter-Terrorism

Crime Prevention

Drug Prevention

Humanitarian Activities

Rescue Operations

Education and Training
This meeting was a real milestone for future activities and partnership between the civilian and law enforcement professionals. Both parties mutually agreed, by signing the agreement on cooperation, that it is really just the beginning of a great relationship on an international level.
Special thanks to Mr. Richard Roberts from IUPA, who was determined to follow up with his view and who was the main individual to organize this meeting between the two associations.

For detailed information and about present activities of International Union of Police Association please visit the following website: www.IUPA.org

22nd June 2009

IBSSA-USA
Search
---
My IBSSA
- Sign in or Register
---
---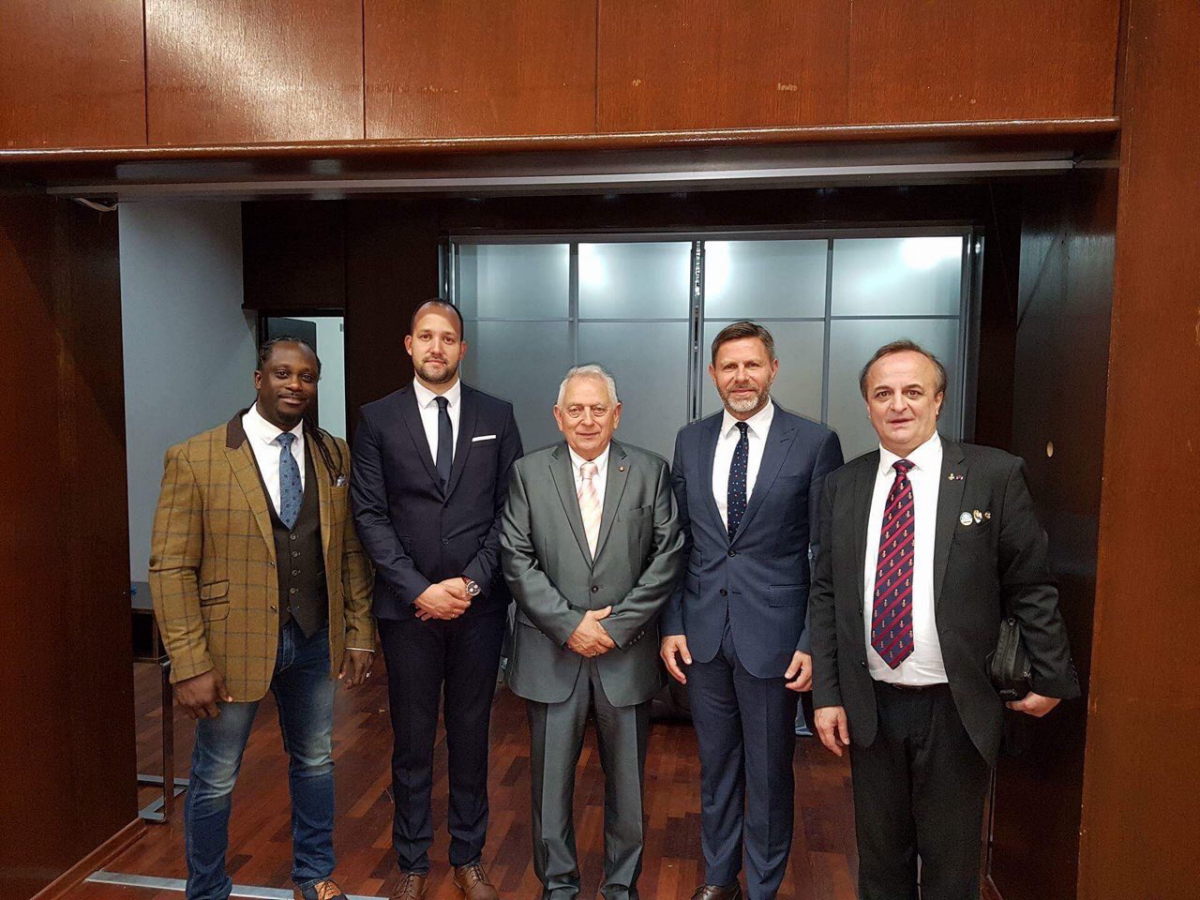 The European Centre for Peace and Development (ECPD) in Belgrade, Serbia is the sole University, which was established by a UN resolution, and has extraterritorial diplomatic status – recognised worldwide. Dr. Bogdan Vukosavljevic, member of the IBSSA Executive Committee, Docent of the Field Security and Terrorism at the University, hosted the meeting in this prestigious Institute. Participants of the Conference: Prof. dr. Ljubiša Adamović Prof. dr. George Popper IBSSA (Hungary) H.E. Prof. dr. Djordje Lopčić ECPD Mr. Miklos Andrási IBSSA (Hungary) Mr Boris Vukosavljević SEBA (Slovenia) Mr. Attila Farkas SEBA (Hungary) Mr. Orlando Mardner IBSSA, SEBA (UK / Jamaica) Mr. Igor Bralo IBSSA, SEBA (Holland) Mr. Zijad Poljo IBSSA (Germany) Mr. Dalibor Višić IBSSA (Germany) Mr. Zoran Stanišljević SEBA (Bosnia-Herzegovina) Mr. Ilias Kontis IBSSA, SEBA (Greece) Dr. Bogdan Vukosavljević IBSSA, SEBA (Serbia) Mr. Rade Marković IBSSA (Serbia) Mr. Zeljko Gajic IBSSA (Serbia) Mr. Strahinja Lazarevic (Serbia) Mr. Vojislav Milošević (Serbia) Prof. Dr. Vladimir Jorga (Serbia) – President of the European Traditional Karate Federation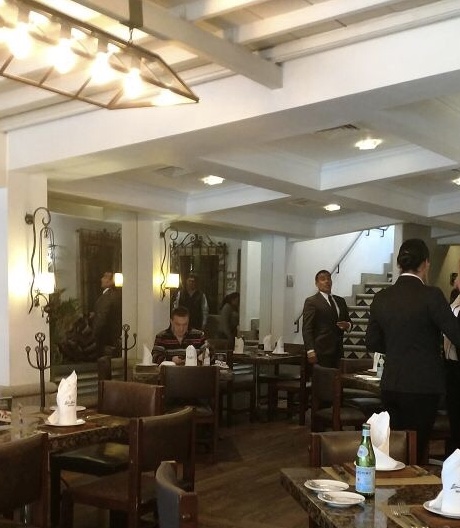 Executive Protection is perceived very exciting, not for the faint hearted, full of thrills and all the action one would expect from a Tom Cruise movie, but nothing could be further from the truth, since it is demanded of EPs to be at the job 120% (they're there before the principal, and leave after he has left), long hours and very little shut-eye, did we mention a very high risk environment? EPs are all that stand between threats and their principal most of the time.
The lack of a standard in the industry has led to a very poor image of EPs, and the proliferation of Mikey Mouse (Rambo) companies that promise to have Super Men at the service of their protected, which turn out to be nothing more than a great show.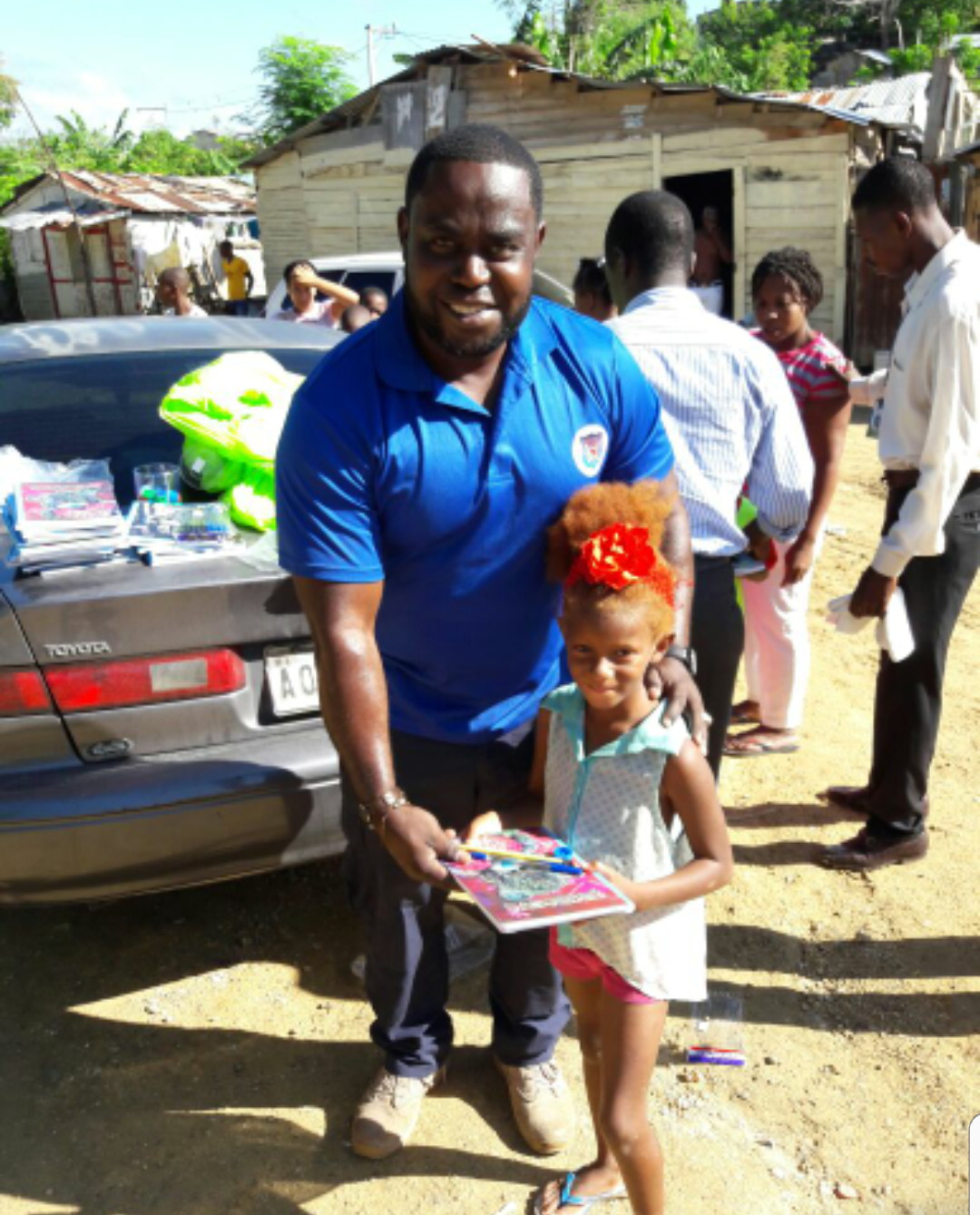 Members of the IBSSA Anti-Human Trafficking Project (AHTP), under the direction of Mr. Fernando Figueroa – Bureau Chief in the Dominican Republic, conduct a community outreach program in the village of Batey La Canada, a suburb of Santo Domingo in the Dominican Republic.
---