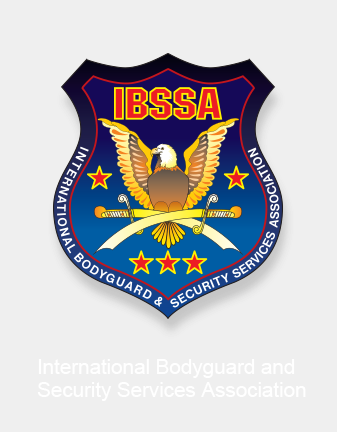 Report on the 1st Tropical Congress, the 15th Annual Meeting of IBSSA and its side events
---
Report on the 15th Annual Meeting of IBSSA
and its side events
1st - 14th November 2010, Siem Reap, Phnom Penh / CAMBODIA
The first "Tropical" Congress, the 15th Annual Meeting of IBSSA and all its side events were organised between 1 – 14 November 2010 in Siem Reap and Phnom Penh / CAMBODIA.
(Please find enclosed the Minutes of the 15th Congress)
Leaders of security companies, police and security services, and also associated international organisations attended the event. The Congress was organised on a very high-level with excellent side events, such as shooting, sightseeing, Bokator demonstration, Apsara dance show, etc.

Numerous high-ranking leaders of international organisations, VIP's and officials of IBSSA sent their greetings to the Congress participants and expressed their wishes for a great work and success of IBSSA.

Beside of the Congress the following well organised events were held:

4th November 2010

- visiting the War Museum in Siem Reap

- visit to Angkor Wat temples
The history of the Angkorian Empire can be found carved in bass relief on the walls of Angkor Wat. The fabulous temple complex, one of the wonders of the world, is at once a monument to that great empire, and the best source of information about Cambodia's past.
5th November 2010
- special shooting with various kinds of weapons (M16, UZI, PKMS, M30, K50) at the Cambodian Military Shooting Range in Siem Reap

- IBSSA open Executive Committee Meeting at the Hotel La Paix in order to make the final decisions on the preparations (nominations, schedule, etc.) of the 15th Congress of IBSSA

6th November 2010

- Annual Meeting of IBSSA and Award Ceremony

IBSSA Decorations, Awards and plaques were handed over to the following people for their professional work by H.H. Raja Sulong Hizahar bin Raja Bazian (Malaysia) – Raja of Selangor, Mr. Stephen CHEE (Singapore) – Vice President of IBSSA and Dato Tan Kim KUAN (Malaysia) – Country Representative for Malaysia:

IBSSA Awards:

HALL OF FAME OF SECURITY Dr. Péter FÁBIÁN (Hungary)

Recognitions:

OFFICIAL HOTEL of IBSSA in Siem Reap, Cambodia:
HOTEL PACIFIC
Hotel Manager – Mr. Hang SOKVANNA
OFFICIAL TRAVEL AGENCY of IBSSA for Asia:
B2B Travel Agency (Cambodia) Owner – Mr. Sinan THOURN
Master Teacher of the Year 2009
Mr. Stephen CHEE (Singapore)
- Closing Party and Gala dinner for the Congress delegates with a great attraction, the Cambodia Apsara Dance Show at Angkor Palace Resort & Spa

9th November 2010
- INDEPENDENCE DAY OF CAMBODIA
- visiting the Pol-Pot Museum in Phnom Penh

- official visit to the Phnom Penh orphanage and school

The participants received 10000.- USD one-by-one, and the champion in heavy-weight got even much more in such a country, where the monthly salary of a waiter is 70.- USD.

10th November 2010
- official meeting in Phnom Penh at the Ministry of Interior between the IBSSA delegation and the high-level officials of the Cambodian Ministry for Home Affairs. During the discussion IBSSA decorations, Medal of Merits were handed over to the present state secretaries, high- ranking police chiefs
IBSSA delegation:

Prof. George POPPER, Ltg. (Hungary) – President

Dr. Olivér RÓZSA (USA) – Member of the Auditing Committee
Mr. Tamás MAGYAR (Hungary) – International Coordinator for South-East Asia

Dr. Anna POPPER (Hungary) – Chairman of International Organising Committee

Mr. János HÜLBER (Austria) – Member of the Shooting Section of IBSSA

Mr. Gyula SIRA (Hungary) – Senior Teacher of Shooting

Delegation of the Cambodian Ministry of Interior:

H.E. Police general Em SAMAN – Secretary of State of the Ministry of Interior

H.E. Lieutenant general Kiet CHANTHARITH – Chief of Staff at the Cambodian National Police

H.E. Lieutenant general Thong LIM – Director of Central Department of Security

H.E. Major general Sar MOLINE – Deputy Director of the Cambodian Police Academy

H.E. Major general Chea SOKUTHEA – Deputy Secretary General of the Ministry of Interior

Major Khiev KHEMARA – Deputy Director of the Department of International Relations at the Ministry of Interior
H.E. Sar KHENG – Deputy Prime Minister of the Ministry of Interior sent his greetings to the IBSSA delegation as he could not attend this official meeting due to his other engagement on the occasion of the Cambodian National Day.
- demonstration for the Congress participants by the Cambodia Bokator Academy

- special Bokator Ancient Martial Arts show by Grand Master San Kim Sean, Gold Kroma

- Tropical Martial Arts training with Asian Martial Masters

IBSSA – ISF (International Sport Federation) appointments:

New member in IBSSA – ISF: Cambodia BOKATOR Federation

Vice President of IBSSA – ISF for Bokator: Grand Master SAN KIM SEAN – Gold Kroma
Bokator/Boxkator, or more formally, Labokator (to fight (like a) lion) is a Khmer martial art that may be a predecessor of south-east Asian kick-boxing styles. History indicates that Bokator or an early form thereof was the close quarter combat system used by the ancient armies of Angkor. Angkorian warriors were a key factor in enabling a succession of Angkorian kings to dominate south-east Asia for more than 600 years beginning in 800 AD.

Bokator was a soldier's art, designed to be used on the battlefield. It uses a diverse array of elbow and knee strikes, shin kicks, submissions and ground fighting. Bokator, like Chinese Kung Fu, has various styles, which teach the students to emulate the fighting of a particular animal.

According to Sam Kim Saen, the fingers can be trained to be as tough and piercing as the fangs of a lion. With a small movement he can deliver a painful finger strike, piercing a pressure point on an opponent's body. He demonstrates how a double finger strike can be used to rip out a collarbone.

When fighting, Bokator practitioners still wear the uniforms of ancient Khmer armies. A kroma (scarf) is folded around their waist and blue and red silk cords called sangvar day, are tied around the combatants head and biceps. In the past it is said that the cords were enchanted to increase strength, although now they are just ceremonial.

The art contains ten animal styles. The five white krama animal forms include: king monkey, lion, elephant, apsara (traditional Hindu sacred nymph), and crocodile. The green krama forms include: duck, crab, horse, bird, and dragon.

11th November 2010

- visiting the Brewery in Sihanouk Ville, a sea resort 230 km far from Phnom Penh

Recognition:

FAVOURITE BEER of IBSSA in Cambodia:
"Angkor" Cambrew Ltd. – Angkor Beer Factory

We would like to express our special thanks again to Mr. Sinan THOURN (CAM) for his kind hospitality and thanks to the team of B2B Travel Agency for the great assistance and support that such an extraordinary and significant event of IBSSA could take place in Cambodia.

Budapest, 9th December 2010
IBSSA HQ
Search
---
My IBSSA
- Sign in or Register
---
---
---