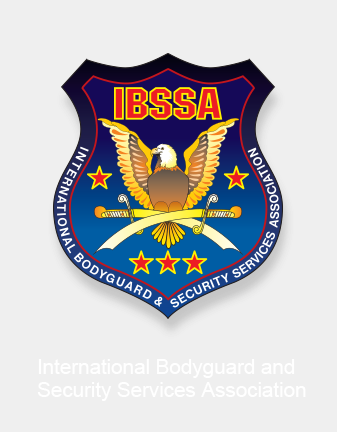 Address by the President ANNEX 1
---
Annual Meeting of IBSSA Europe and 4th Balkan Conference
11th June 2011
Arad / ROMANIA
Dear Friends, IBSSA members and Guests,
First of all I would like to thank You all for Your presence and express my thanks to Sir Bogdan VUKOSAVLJEVIC, IBSSA Board member and International Coordinator for the Balkan Region for the excellent organisation of the present meetings.
The financial crisis worldwide is far from the end and we also feel its effects! Many members lost their work, some are having problems to fulfil their obligations and pay the yearly membership fees. It is also understandable that numerous members can not afford to travel to the meetings and conferences. Therefore the decision during the IBSSA Congress in the US – some years ago – was correct, so to organise Annual Meetings in the different Continents.
This is the first time that the European Annual Meeting is held and this year we will organise Annual meetings in the USA (end of June), in the Caribbean Region (2–5 August) and probably in Asia (October). Last year we had the first Asian Annual Meeting in Cambodia and it was a great success!
2011 is the Year of "Partnership", which program was started several years ago and this year we can see its full success! This is the main reason that the present meeting has also a joint conference with our partner organisations: IPA (International Police Association) and IAPA (International Auxiliary Police Association)! The partnership program was nowhere else so successful than in the Balkan region! Since our last Congress we organised several joint delegations with IPA and IAPA in the Region, we visited Montenegro, Bosnia and Herzegovina, Serbia and Slovenia.
Many events and International Conferences were held with the active participation of our joint delegations, so representing each-others Association, and the result was the growing membership and the launching of new member countries in IPA and IAPA as well. Such events were for instance the EFUS (European Forum for Urban Security) Meeting about "Urban security" in Malta between 5–7 June 2011 and several conferences were held in Hungary: Siófok, Budapest and at the Police Academy. Humanitarian actions were also organised together in order to assist foreign countries and different regions after catastrophes in Hungary, Transylvania and Albania.
Of course the highlight of the "Partnership" program is our activities and actions for Safer Cities, Security of children and Family! We are planning several events this year and started the joint organisation "For Safer City in Tihany", with the coordination of IBSSA, with the involvement of IPA, IAPA and many other organisations, law enforcement agencies, civil groups and the population as well.
Dear Friends,
We know that we are on the right way! We must strengthen the "Partnership Program" and involve more and more new partners, like foundations and other civil organisations to make our life safer and better! Together we are stronger and much more effective, we can solve bigger problems and help more if necessary!
One of the most important areas is the Traffic security, in this we are also good partners for the police and other government organisations. The Traffic Security Department of IBSSA had several own initiatives, for instance security driving courses for motorcycles, which were also supported by the Police!
Still one of the biggest problems throughout the world is: Drugs! I was participating in several UN Conferences about this subject as the delegate of IFNGO (International Federation of Non-Government Organisations). One of the main subjects of the last UNODC (United Nations Office on Drugs and Crime) Conference in Crime Prevention and Criminal Justice was to defend children from Producing, Distributing and Using Drugs! The Drug Problem is more and more serious, because during the crisis many people try to earn money by smuggling and distributing drugs, while more and more synthetic drugs are produced in our region! It is also common nowadays that many people try to escape from their problems by using drugs and alcohol – at the end they will destroy their family life and will be arrested and end up with prison.
To solve those problems we must unify and work hard together, the future of our children is in our hands and believe me, no such country exists, where police or other law enforcement organisations are able to solve this problem alone! The good news is, that more and more countries and International Federations understood the "MUST" of cooperation with civil international and national organisations and we are here, we are ready to assist!
With these issues heavy responsibility falls on all members and leaders of IBSSA. I firmly believe that in the future we will also correspond to the growing challenges, as our previous works and activities achieved high recognition in all professional and moral evaluation.
The present conferences are having the main target to build and strengthen the necessary cooperation among our friendly organisations!
I wish much success and good health to all members of IBSSA and also wish that our association continued to develop, and our undoubted international prestige strengthened further!
I wish You good work!
Prof. George Popper
President of IBSSA
Search
---
My IBSSA
- Sign in or Register
---
---
---