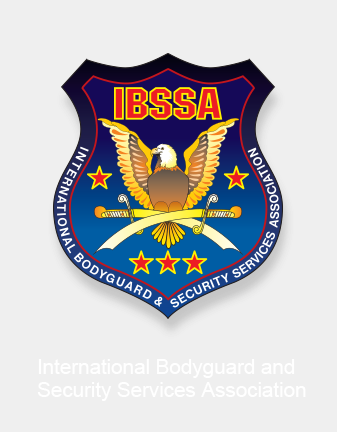 Address by the President – ANNEX 1
---
"Partnership for Security"
XVII. European Congress of IBSSA
and 2nd International Joint IBSSA-IPA-IAPA Conference
12th May 2012
Zlaté Moravce / Slovakia
Dear colleagues, dear friends,
one year has passed again, which was extremely eventful, and since the global crisis is felt increasingly and has even more crucial effects – living is becoming much more difficult for a wide range of people – drastic increase can be noticed in crime and addictions as well. All these effects – despite the growing economic difficulties – impose more duties on those agencies and organizations, who are responsible for safety! It is also becoming more and more obvious that there is no such organization in the world, which would be able to solve this problem alone.
All the reports and articles about our official events can be found at the IBSSA web pages, as well as on Facebook, so now I just want to account for the developments and successes of the "Partnership" program, which was announced a few years ago.
In the summer of 2011, we organized for the first time a joint conference with IAPA, IPA and IBSSA in the city of Arad, in Romania. This event was followed by a number of conferences and events in Hungary in which all three organizations were represented. Our organizations mutually strengthened each other's events with active participation, presentations and speeches.
Such events as the jointly organized cooking competitions, shooting championships, and other professional contests, or the common club days and also the balls contribute much to the more effective cooperation and to the establishment of good relations!
One of the priority areas of the cooperation is the "child-family-settlement Safety", in which subject we already organized joint events in many countries several years ago, and now again a number of events is being prepared, which belongs to this topic and the number of cooperating organizations is increasing. This is traditional with the different organizations on family affairs and also with EFUS (European Forum for Urban Safety). The IBSSA cooperation with the European Forum for Urban Safety organization has been strengthened, and in 2011 in Malta, where EFUS held an international conference, IBSSA took part with a large delegation and helped to involve the IPA (International Police Association) and other organizations as well in the active work of EFUS.
Of course the subject is extremely diverse and infinite the number of to-do, it is enough to think that terrorism, drugs and crime in general in what extent can affect and influence the life of a city and its inhabitants! Obviously, this is the reason why such international organizations like the UNO and the EU or the Council of Europe accentuate these topics with high priority – and in this regard IBSSA considers it extremely important for many years now to follow with attention, to monitoring and to support with its own opportunities the activities of these organizations.
In the light of these principles we continue our activities in an active hand in hand with INEOA (International Narcotic Enforcement Officers Association), we have also created new counter-drug nongovernmental organizations such as the EDDKE (Európai Drogelhárítási és Drogmegelőzési Központ Egyesület) and recently IBSSA has signed a cooperation agreement with NATEA (International Narcotic and Antiterrorist Enforcement Officers and Civils Association – Nemzetközi Kábítószer és Terrorizmus Elleni Tisztek és Civilek Egyesülete), which organization's representatives were also invited for this event.
Natural disasters can also cause serious disruption and damage to the life of settlements even if it is fire, flood or major storm – all this justifies that we have expanded the system of our cooperation with firefighter and disaster response organizations, mainly national but also on international levels. The result was a cooperation agreement in the year of 2011 between IBSSA and FEMERAID organizations, but we have to mention also the established cooperation with Knight Orders – having significant humanitarian activities – without claiming completeness: like KMFAP, Sovereign Order of Cyprus, Ordo Hungariae, Union of the St. Lazarus Order and the Holland Priory of the International St. George Order.
The issue of cities' and families' safety would not be complete without talking about the traffic safety. Our members are involved in such programs in many countries, but from all this excels the "Living Way" program in Hungary, to which IBSSA joined as founder. And we not only take part actively in the continued implementation of the program – which has established a comprehensive cooperation to all affected groups of the society and the involvement of all relevant organizations – but, for example, on the 2nd June we are the main organisers of a traffic safety day in Budapest, with the leadership of the Vehicle Protection and Traffic Safety Departments of IBSSA.
I definitely wish to mention that activity, which has been commonly performed by the Dutch Section of IBSSA and FEMERAID organization in the rehabilitation of crime victims, and in the near future a closer cooperation will also be established in Malta with a similar organization of this field.
IBSSA has set in the service of the foregoings – and in the spirit of all the above mentioned facts we and our partners have changed worldwide – the own education and training systems! The more and more frequently organised professional competitions, exhibitions and conferences also serve to make these more efficient!
For solving the extremely high risk of difficult tasks IBSSA established international "super teams", one of these was inaugurated in January 2012 in the U.S., North Carolina, in the city of Charlotte with the leadership of Sir Karl de la Guerra – IBSSA Master Teacher and with the assistance of "Metro Special Police" - IBSSA Corporate Member.
The European "super team" is working under the leadership of Sir Zsolt PIPICZ – IBSSA Teacher, which group is also the Magisterial Government Guard of the Sovereign Order of Saint John of Jerusalem, Knights of Malta, Federation of the Autonomous Priories (KMFAP), that is the State Police Security Team of KMFAP.
All members of these "super teams", without exception, were previously experts with outstanding knowledge of any police, or law enforcement agencies and it would be a shame not to exploit and utilize their skills!
In order to make our above-described programs even more effective IBSSA has launched the international "Security Exchange" program, in which our member companies in various countries worldwide can exchange their employees and experts for a month or two, so these professionals can learn a lot from each other!
One last information about some important programs:
- this year on the 9th June will take place the 5th IBSSA Annual Conference for the Balkan region. The event will be organised in Banja Luka, Bosnia-Herzegovina
- on the 1st July in Amsterdam, Holland the 2nd Conference of the IBSSA Benelux region will be held
At the same time, during our Congress, IBSSA-USA organised a meeting with the representatives of IAPA-USA, who all wish to greet via Internet the present participants of our European Conference.
I think that it is not necessary to talk more about the importance of cooperation, we rather have to take actions, and this event also serves this!
I express my thanks for all participants, and every participating organization to strengthen our cooperation in a safer, and better world!
Prof. George Popper,
President of IBSSA
Search
---
My IBSSA
- Sign in or Register
---
---
---