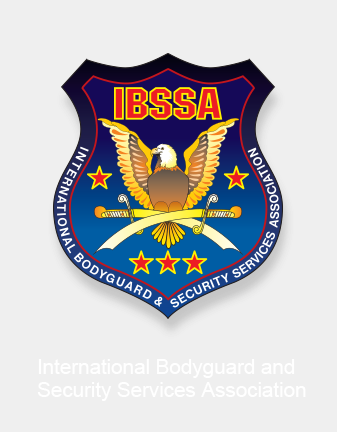 ANNEX 2 - Report of the IBSSA – ISF President
---
Dear Friends, Ladies and Gentleman,
IBSSA–ISF reached new heights of activity levels during the years 2015 – 2017.
ISF ran exclusive and high quality activities worldwide; our events were well attended and achieved full coverage by all local press and media. IBSSA–ISF started the new educational year with some special qualification courses throughout South Africa, special Instructors qualification programs in Romania, Italy, Norway, Germany, USA, Hungary and Israel.
We ran special Krav Maga courses in Sydney, in the US, and a premiere training program for NC Charlotte Sheriff Department as well as in Japan.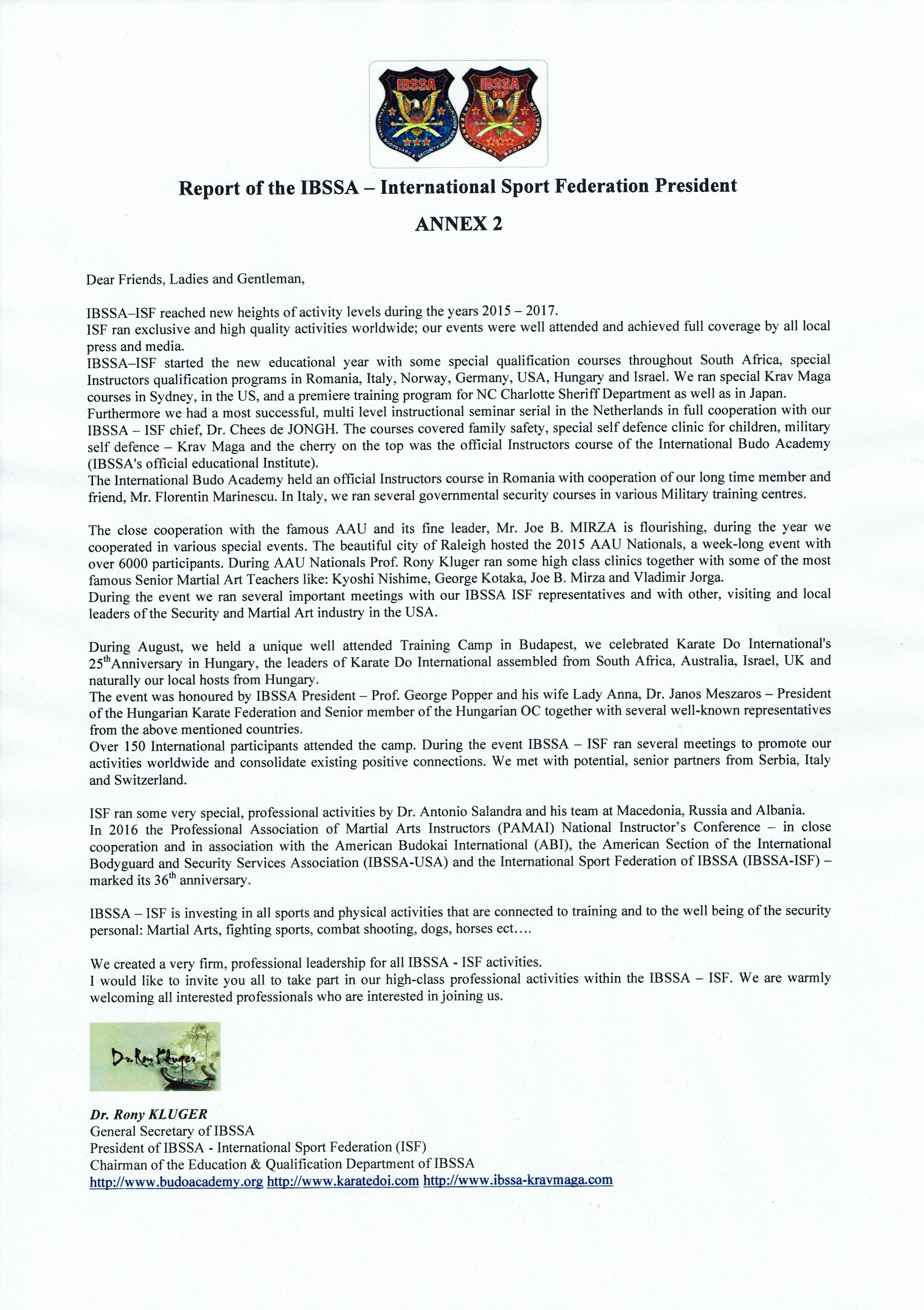 Search
---
My IBSSA
- Sign in or Register
---
---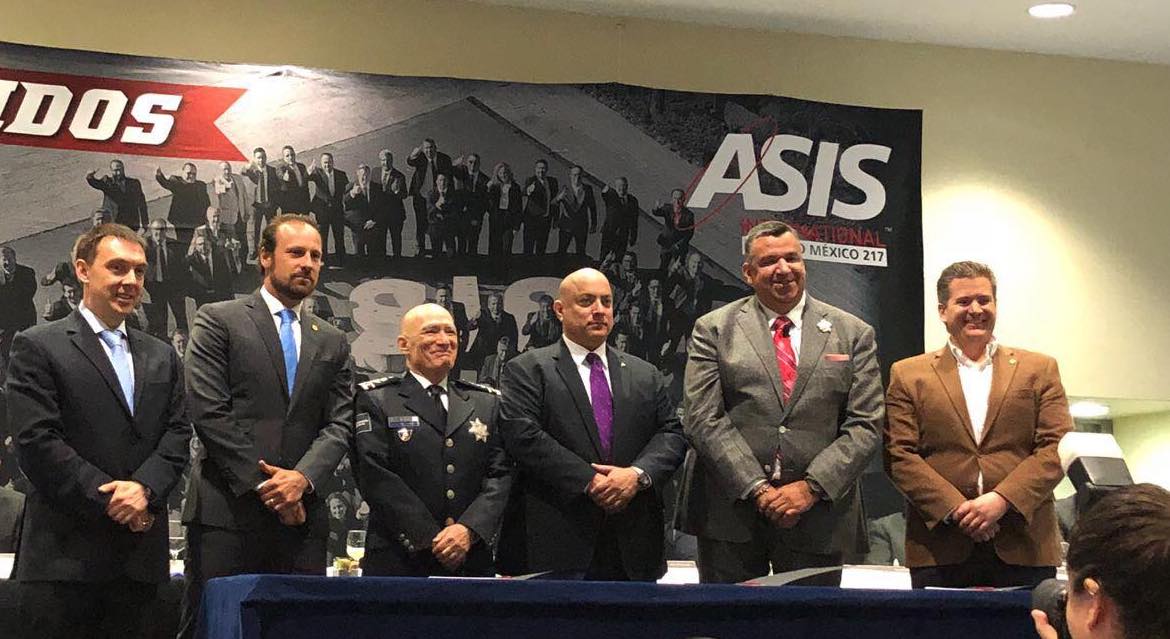 On the 24th April 2018, the Commissioner of the Mexico Federal Protection Service, in association with ASIS International and the IBSSA, signed into policy the formal adoption of the IBSSA standards and training program for all licensed bodyguards in Mexico.
The following IBSSA officials were present at the signing ceremony: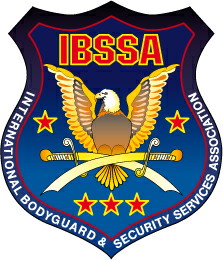 On the 21st March 2018, the XXI. Congress of IBSSA, the 6th "Partnership for Security" International Joint Conference of IBSSA – IPA (International Police Association) – IAPA (International Auxiliary Police Association) together with the Award Ceremony were held at the Conference room of Metropolitan Hotel in Tel Aviv, Israel with the participation of appr. 60 members from 4 continents, representing 25 national and international organisations. Numerous security officials of the region also attended the Conference.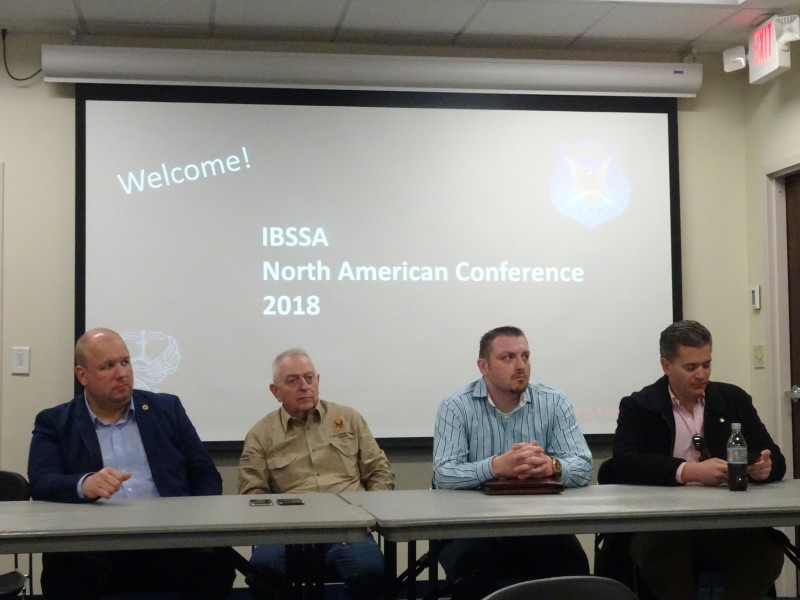 During the last part of January 2018, the inaugural meeting of the IBSSA North American Conference took place in Charlotte, North Carolina, USA. Specifically convened to provide a networking platform for our representatives and members in the United States, Mexico, Canada and the Caribbean, this two-day event proved the strength and versatility of IBSSA in this significant global region.
---