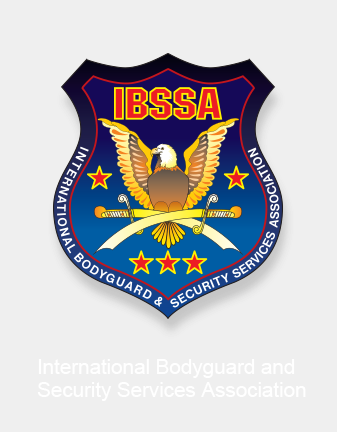 Rules of Protocol of IBSSA
---
IBSSA is the leading international federation of the world for the private security profession. It is a non- governmental, non-profit organisation with members representing over 100 countries of the 5 continents. The governing body of IBSSA is the Board of Directors:
H.M.E.H. Prince José COSMELLI, KGC (Portugal)
Knight of Grand Collar – Grand Master of the "Sovereign Order of St. John of Jerusalem,
Knights of Malta, Federation of the Autonomous Priories (KMFAP)
Honorary Founding President:
H.R.H. Prince Adan CZARTORYSKI-BORBON (Spain)
H.G. George POPPER, KGC (Hungary)
Dr. Marko NICOVIC (Serbia)
Mr. Stephen CHEE (Singapore)
Mr. Imtiaz ABDULLA (South Africa)
Earl Jerry L. BRUMLEY (USA)
Dr. Constantin BUZATU (Romania)
Chairman of the Board of Directors:
Dr. Eric Van de WALL (Netherlands)
Chairman of the Executive Committee:
Mr. Bogdan VUKOSAVLJEVIC (Slovenia)
Honorary Vice President for American continent
H.E. Dr. Joey DEMAIO (USA)
Honorary Vice President for African continent
H.E. Alh. Dr. Yahya A.J.J. JAMMEH (Gambia)

According international protocol rules the Board of Directors' members are the Ministers of the organisation. Based on this fact and also their other titles the official addressing is "His Excellency" of course in case of Honorary Founding President the addressing must be "His Royal Highness".
The above officers when representing IBSSA in any official event must be handled on the level of "Minister". They must be seated among the top VIP's and must be introduced before the host country's officials and VIP's. In case of inviting the Board members: to assure high-level transportation, accommodation and full program with security is the obligation of the host.
General rules of protocol:

Many other IBSSA officials are Ministers, Generals, Knights of Malta or holders of other high titles. In every concrete case they must receive the honour of their title or rank.
The protocol ranking:

Patron

Honorary Founding President

President

1st Vice President

General Secretary

Vice Presidents

Honorary founding members

Honorary members

Chairman of BoD

Chairman of the EC, Honorary President of IBSSA ISF, Executive President of IBSSA ISF

Vice-chairmen of the EC, General Secretary of IBSSA ISF, Vice-presidents of IBSSA ISF

EC members, Generals

International position holders

Country representatives

Other position holders
If the above rules are not guaranteed IBSSA officers should refuse their participation at the respective event!
Search
---
My IBSSA
- Sign in or Register
---
---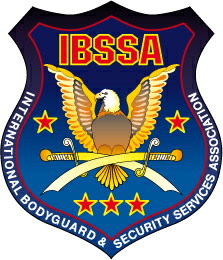 Dear IBSSA Members,
hereby we inform you that the XXI. Annual Congress and General Assembly of IBSSA will be held on the 21st March 2018 in Tel Aviv, Israel. We highly recommend the participation and expect our representatives, officials and members from many countries in the event, since next year there will be elections of the new leadership and new appointments.
For many years, our organization has given great importance to partnership and cooperation between authorities, law enforcement agencies and the private sector in the fields of security and crime prevention throughout the world. Therefore, as part of the official IBSSA event, we are also organizing the 6th "Partnership for Security" International Joint Conference of IBSSA – IPA (International Police Association) – IAPA (International Auxiliary Police Association).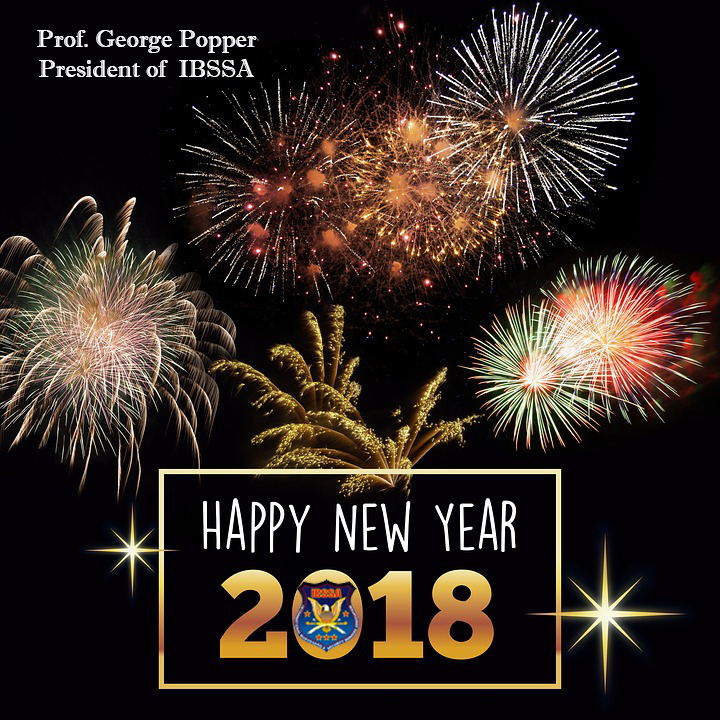 On behalf of the International Bodyguard and Security Services Association (IBSSA), we wish You all and Your beloved ones a Happy New Year!
Prof. George Popper
President of the IBSSA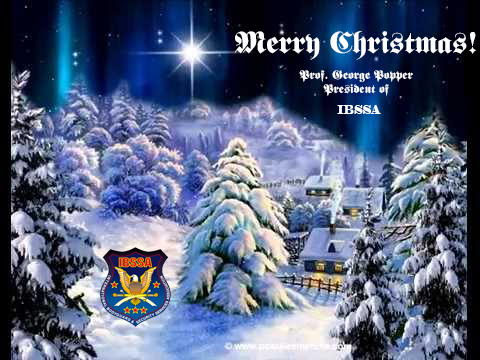 Dear IBSSA Members, partner organisations, and dear Friends,
I wish You and Your beloved ones a Blessed and Merry Christmas!
Prof. George Popper
President of IBSSA
---