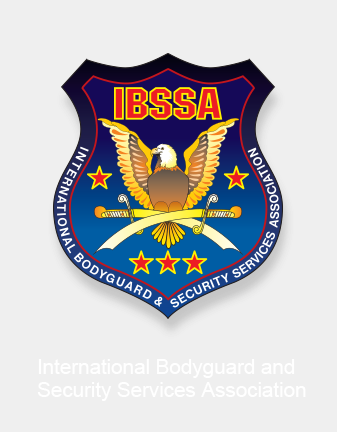 The IBSSA
---
The International Bodyguard and Security Services Association (IBSSA) is the official international association of private security, manpower and technical resources, technological companies and individual members of the security profession.
The IBSSA is a non-profit international association involved in organizing, coordinating, giving assistance, technical help and development to its members worldwide in the field of security in all its forms.
The association was registered in France in 1994 and in the USA in 2000. The IBSSA is represented today in more than 110 countries, and through its members the association represents hundred thousands of security experts, security companies or different organizations.
La IBSSA
L'Association Internationale Officielle de la Sécurité Privée, des Opérateurs et Ressources Humanies, des techniques et Technologies des Compagnies et Membres Individuels de la Profession.
IBSSA est une Association Internationale but non lucrative qui a pour but dedonner assistance technique et organisationnelle, ses membres á traversle monde dans le domaine de la sécurité sous toutes ses formes.
L'associationest enregistrée en France depuis 1994. IBSSA comptent á ce jour plus de 2000 membres dans plus de 100 pays sur les 5 continents. 70-80% desmembres sont représenté par des Compagnies de Sécurité ou Organisations Officielles dans ce domaine.
Search
---
My IBSSA
- Sign in or Register
---
---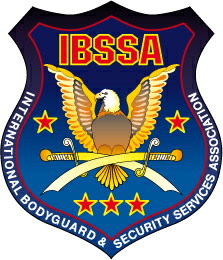 Dear IBSSA Members,
hereby we inform you that the XXI. Annual Congress and General Assembly of IBSSA will be held on the 21st March 2018 in Tel Aviv, Israel. We highly recommend the participation and expect our representatives, officials and members from many countries in the event, since next year there will be elections of the new leadership and new appointments.
For many years, our organization has given great importance to partnership and cooperation between authorities, law enforcement agencies and the private sector in the fields of security and crime prevention throughout the world. Therefore, as part of the official IBSSA event, we are also organizing the 6th "Partnership for Security" International Joint Conference of IBSSA – IPA (International Police Association) – IAPA (International Auxiliary Police Association).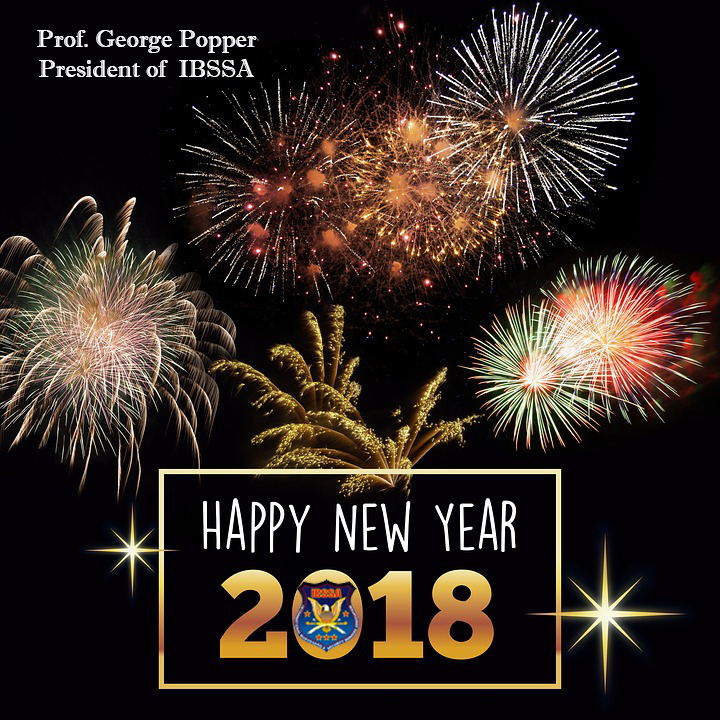 On behalf of the International Bodyguard and Security Services Association (IBSSA), we wish You all and Your beloved ones a Happy New Year!
Prof. George Popper
President of the IBSSA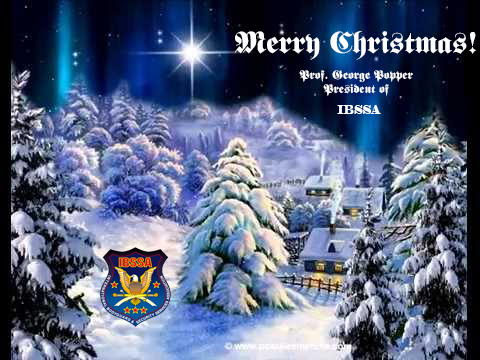 Dear IBSSA Members, partner organisations, and dear Friends,
I wish You and Your beloved ones a Blessed and Merry Christmas!
Prof. George Popper
President of IBSSA
---