Announcement about the passing away of Dr. Frank Philipoom, Country Representative for the Netherlands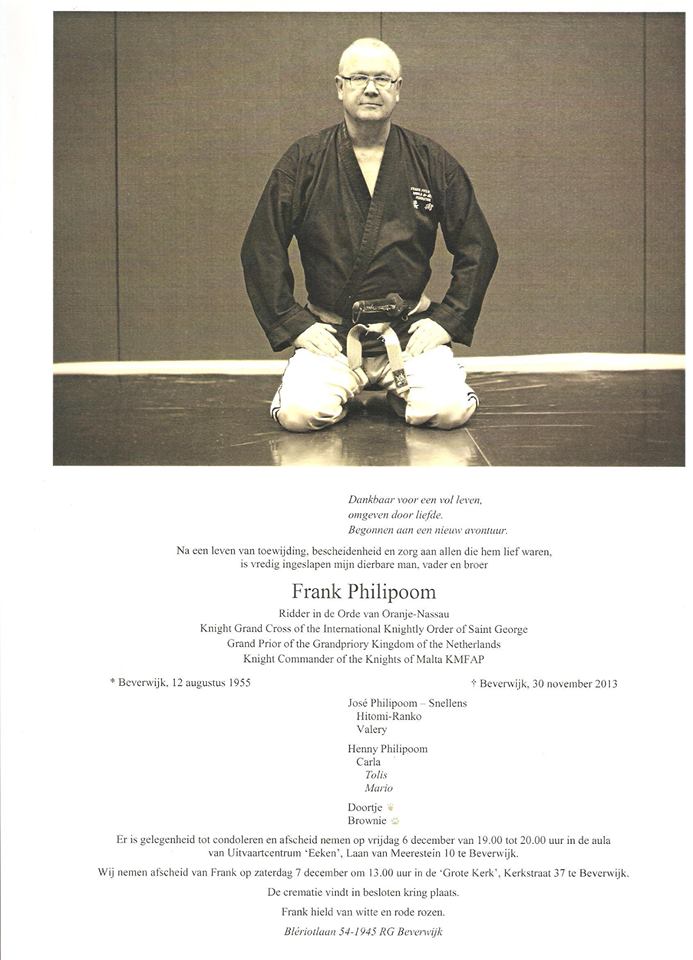 With sincere grief the IBSSA Headquarters announces to all the members, associated organisations, and partners of IBSSA the decease, in the sequence of a long illness, of our dear friend, Dr. Frank Philipoom at the age of 58.

Amongst his numerous high positions, Frank was also Knight Commander of the Sovereign Order of Saint John of Jerusalem, Knights of Malta, Federation of the Autonomous Priories (KMFAP), ...
---
Announcement about the passing away of Soke Ljubomir Vracarevic, Executive President of the IBSSA ISF for Europe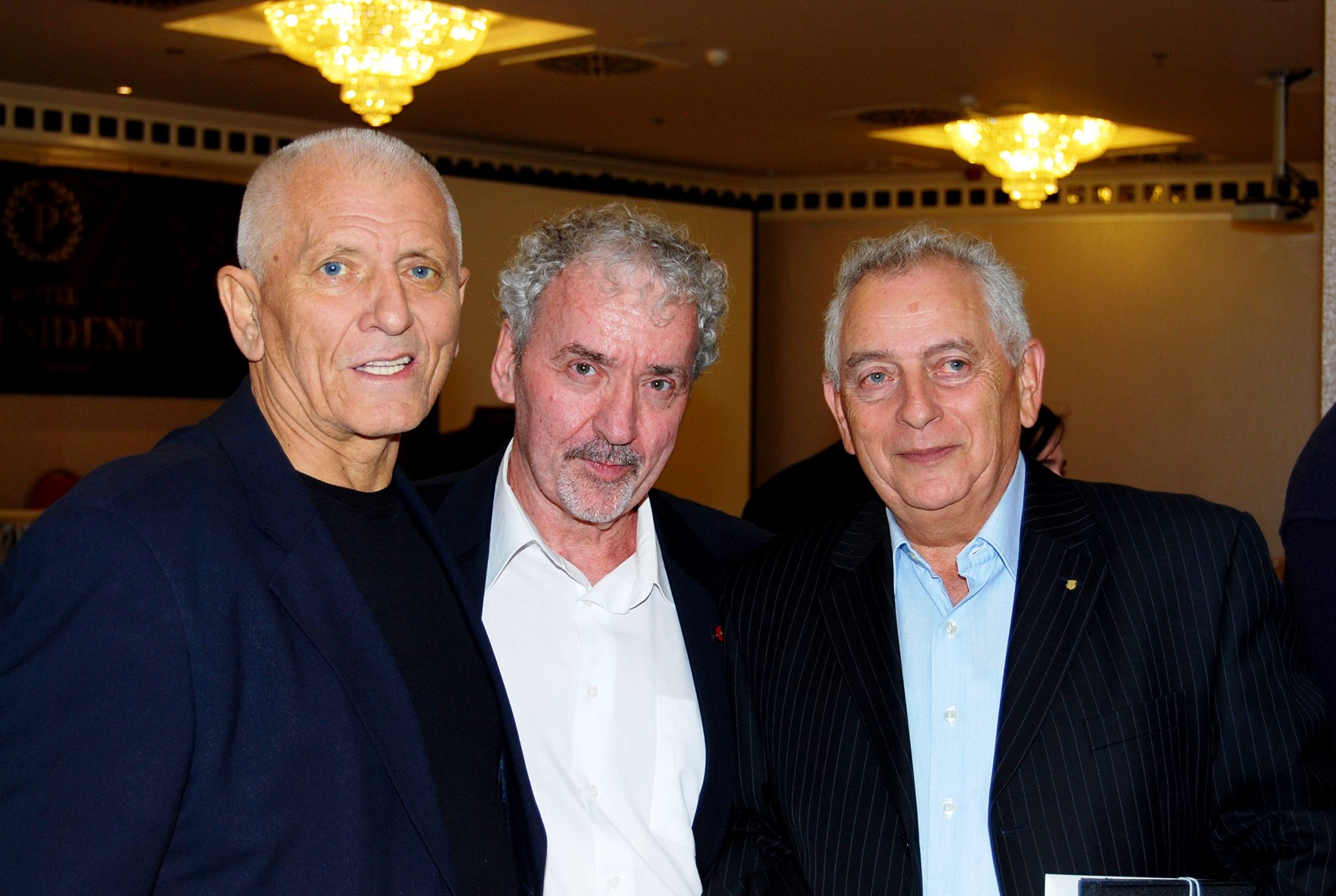 It is with the deepest sorrow that the IBSSA Headquarters announces the decease of our dear Soke Ljubomir Vracarevic (Serbia), 10th Dan black belt, master and creator of Real Aikido, Executive President of IBSSA-ISF for Europe, and Master Teacher of IBSSA. He died at the age of 67 on the 18th November 2013.
---
International Bodyguards join with American SWAT Team for training in York, South Carolina, USA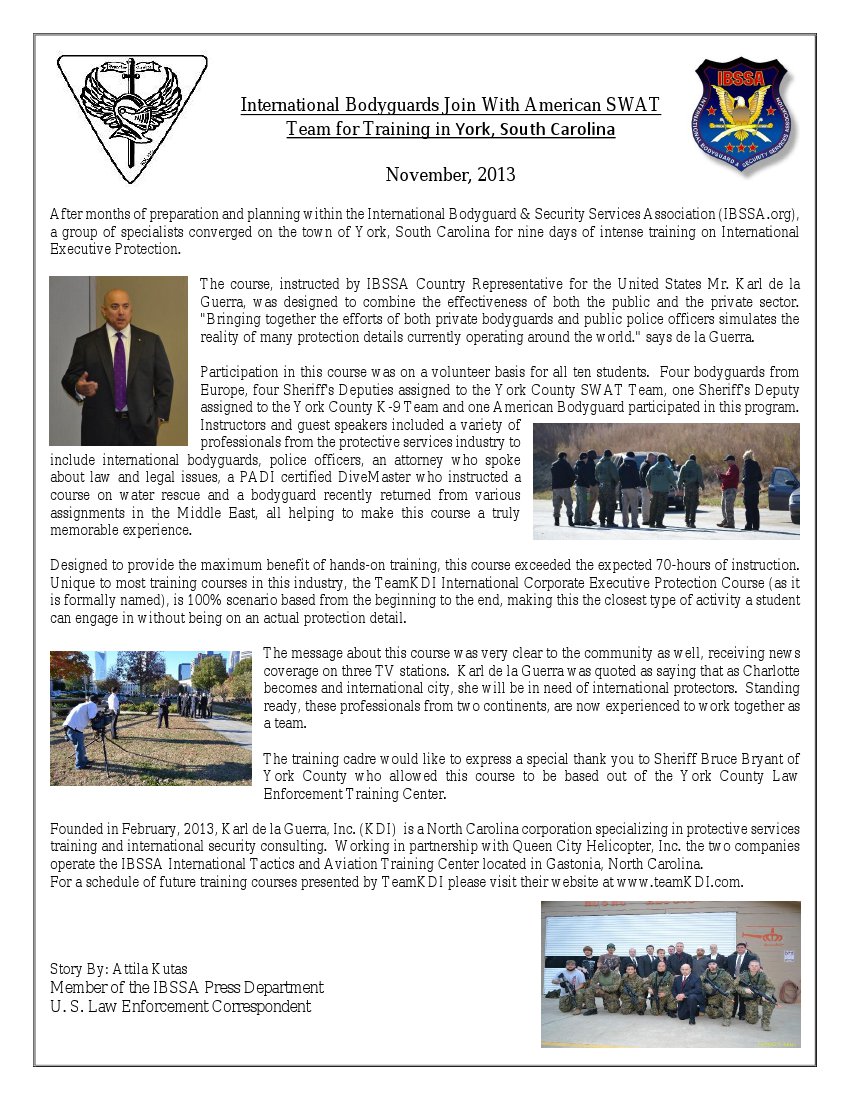 After months of preparation and planning within the IBSSA a group of specialists converged in the town of York, South Carolina, USA for nine days of intense training on International Executive Protection.
The course, instructed by the IBSSA Country Representative for the United States of America - Mr. Karl DelaGuerra, was designed to combine the effectiveness of both the public and the private sector.
---
Report on the Martial Art seminar by Mr. Yuri Kormushin in Riga, Latvia in November 2013
The IBSSA Representative office in Latvia, the official IBSSA training centre – Bodyguard school SECURITYTRAINING.LV, in cooperation with the martial arts school "Randori" organised an international training seminar on "Extreme Combat and self-defence" in Riga, Latvia in November 2013. Head Instructor of the training seminar was Mr. Yury Kormushin from Russia
---
Report on the XII. "SEC-tember" IBSSA International Special Security Advanced Training on Executive Protection 23 – 29 September 2013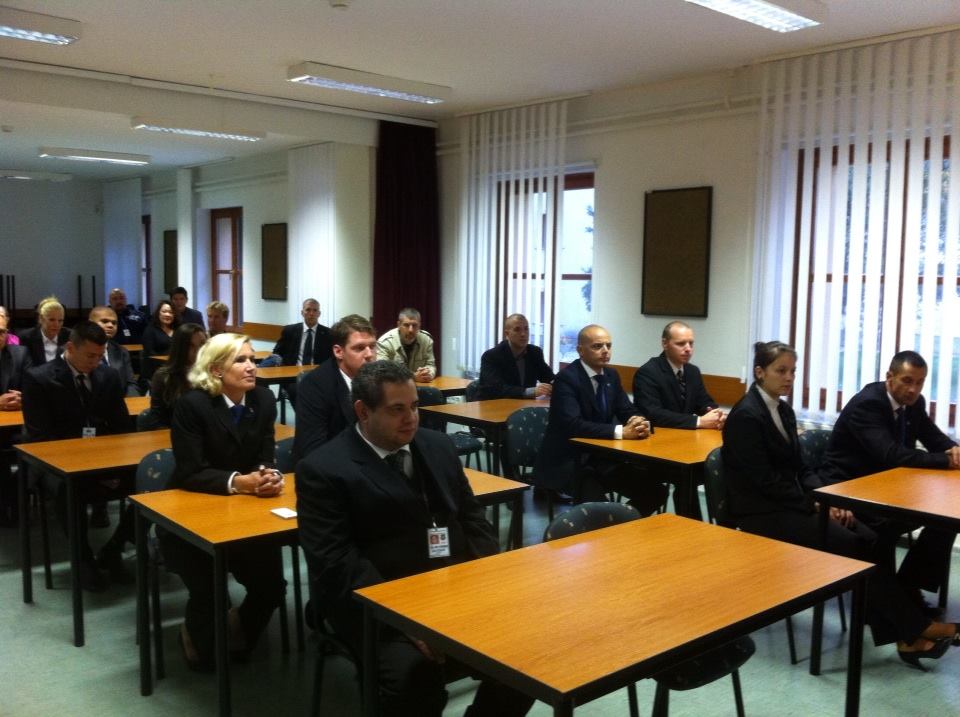 The XII. "SEC-tember" – the most successful professional training of IBSSA – took place this year between 23 – 29 September 2013 in Budapest, Hungary. In accordance with the previous years' traditions the Adyliget Law Enforcement School (ARSZKI) and the Educational, Training and Science Organisational Directorate of the Ministry of Interior (BM-OKTF) hosted and supported again our international special security advanced training seminar, and this year – after two years hiatus – we were back again to the Tactical House of the International Training Centre – Ministry of Interior (BM-NOK) for the "psychological training on measure".
---