Rescue Diver Master Class in Florida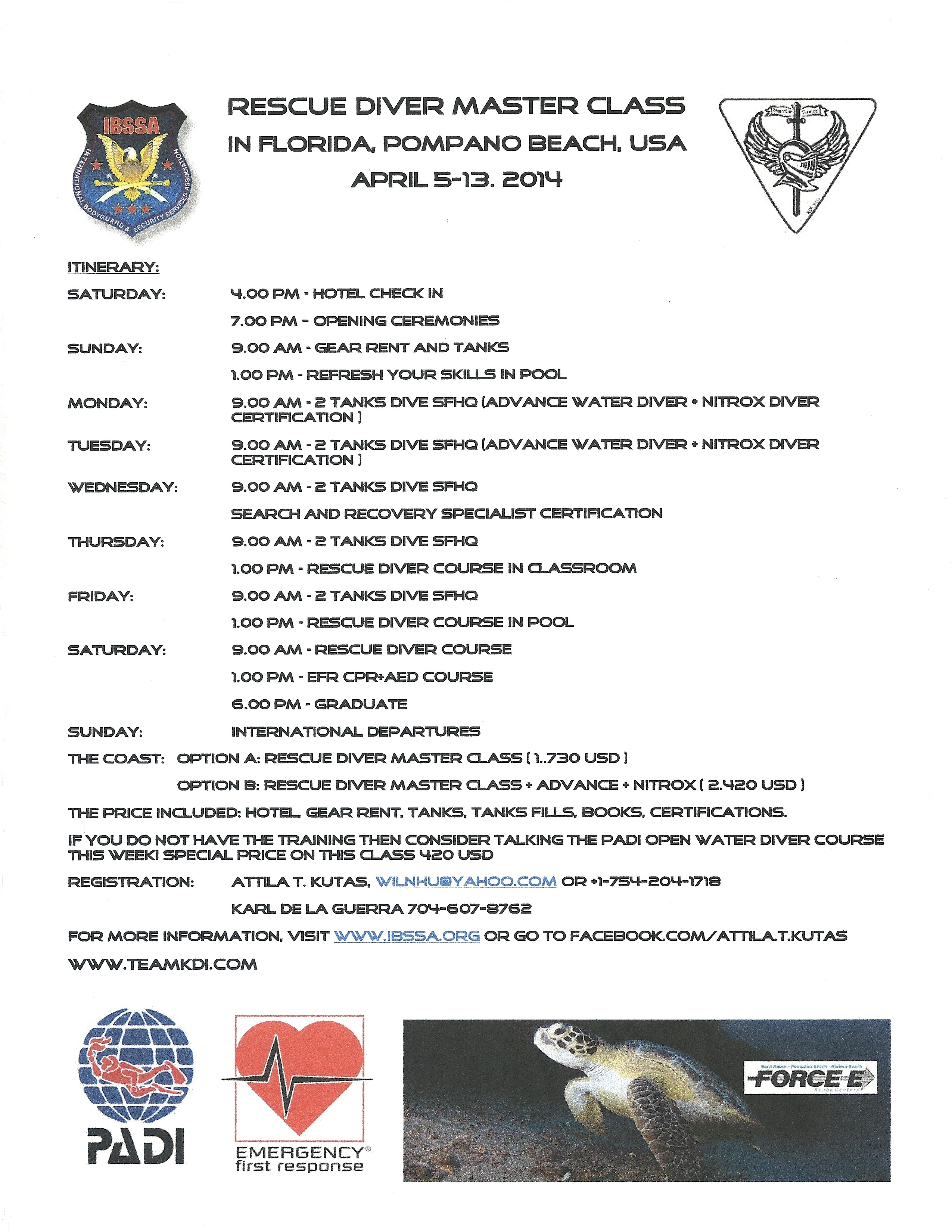 RESCUE DIVER MASTER CLASS IN FLORIDA, USA
Pompano beach, 5-13 April 2014
organised by Mr. Attila Kutas - International Coordinator of IBSSA for Florida,
PADI Divemaster, Emergency First Response (EFR) Instuctor

---
International Women's Day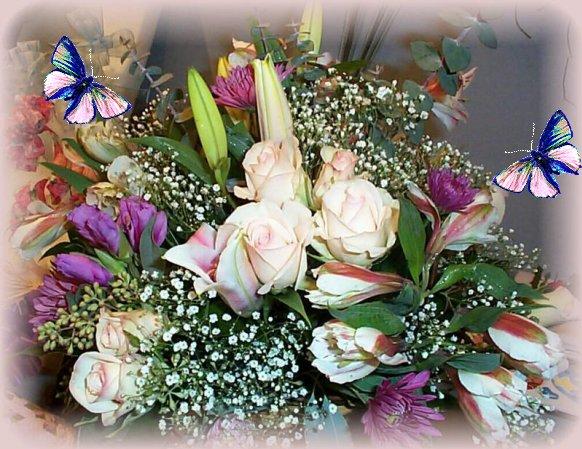 Dear Ladies, Respected Members of IBSSA
On the occasion of International Women's Day on behalf of IBSSA I wish You happiness, prosperity in your private life and successes in your professional activity.
---
Creation of an IBSSA Intelligence Fusion Centre for the Olympics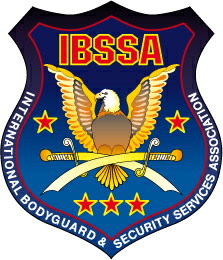 Dear IBSSA Members,
we wish to inform you all that in doing our part to help protecting the international venue of the Olympics and Paralympics in Sochi, Russia, IBSSA is establishing a private sector intelligence centre in Charlotte, North Carolina, USA as a fusion centre for any security-related information on Sochi that any members of our association would like to forward to international security forces.
---
IBSSA International Training Conference in the USA between 24–29 March 2014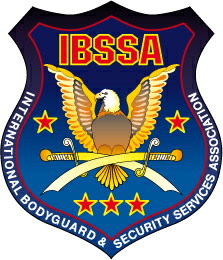 Dear IBSSA Members,
we wish to inform you that our Country Representative for the USA, Mr. Karl DelaGuerra will organise an international training seminar.
Location of this event is the IBSSA International Tactics & Aviation Training Center in Gastonia, North Carolina.
---
Season's Greetings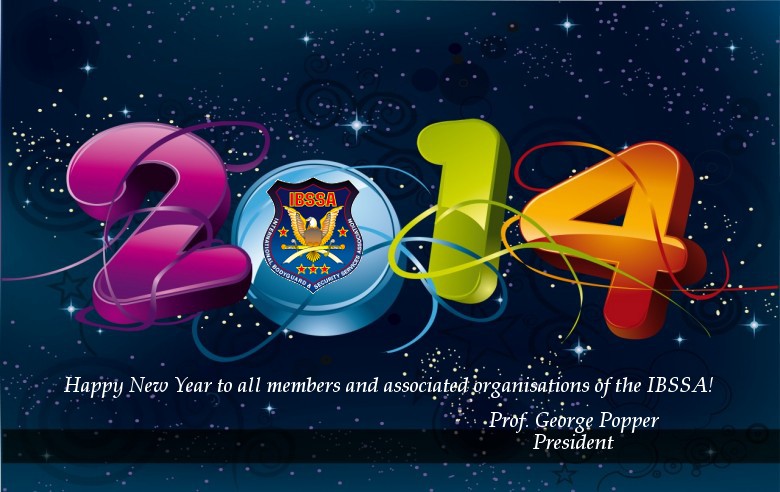 Happy New Year to all members and associated organisations of the IBSSA
---