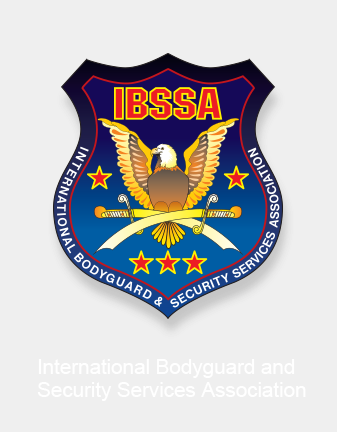 Report of IBSSA Israel on the activities of ICSI in 2009 and updates toward 2010
---
Dear IBSSA Members,

Another year had passed and as always it was full of multiple activities in the field of security. Now it is the right moment to summarize the passing year and to look forward to what we expect in 2010.

The year 2009 in I.C.S.I was characterized by major training projects for the Israeli governmental sector, as well as with special training courses for the private sector:

Operational Detail Training Program for Special Units of the Israeli Security Services – This training involved high-level field exercise through which sophisticated detail techniques were applied successfully to enhance operational abilities of Israeli Secret Services Units.

Business Intelligence courses – Clients from Spain and Croatia arrived along the year to acquire special skills for data collection, developing human sources, use of open sources for Intelligence purposes. The last stage of the course involved an Intelligence assignment which demanded the students to collect information on a leading firm and to submit an Intelligence report based on their data collection.

Security Management Official Training – A new course approved by The Israeli Police Service was opened in December 2009 for training security managers in strategic facilities such as gas & oil infrastructure, telecommunications, etc. Among other topics, the course focuses on collaboration between Police forces and security managers on the field in case of emergency such as terror attacks, disaster situations etc.

Traffic Accidents Reconstruction and Investigation Course – The unique study program offered by I.C.S.I. now has first graduates who already participate in court discussions concerning cases of traffic accidents. Course graduates received the official recognition of the European Association for Traffic Accidents Reconstruction (EVU) and hold the right for joining EVU as members. In addition, I.C.S.I. had developed co-operation with The Israeli Association for Prevention of Traffic Accidents – Or Yarok – to conduct special Investigations that will uncover the causes for lethal traffic accidents in Israel.

Cyber-Terrorism Course – The topic that challenges every modern organization is discussed and learned in this course, preparing security managers to deal with modern threats to their organizations. The global threat of computer crime is analyzed along the course and students are given state-of-the-art solutions for defending institutions from terrorism in the cyber dimension.

Academic Degrees – along the year 2009 new students have joined the long distance study program of York University (Alabama, USA), most of them choosing the unique study programs offered by I.C.S.I. in the fields of security, investigations, Intelligence, Martial Arts, Law Enforcement and more. Members of IBSSA are given special price when studying in all of the three degree programs: B.A., M.A. and PhD.

Along 2010 I.C.S.I. will continue to develop new training schemes and to provide courses offering the highest level of professional skills and knowledge.

I.C.S.I. continues to develop its co-operation with the European Traffic Accidents Reconstruction Association (EVU), as well as with the local Police and Secret Services in Israel.

In addition, I.C.S.I. will continue to open courses for International students coming to study from all around the world in the fields of Investigation and Intelligence, Polygraph, Security Management and Israeli Military Krav-Maga.

Dr. Zeev Gefen

Chairman of the Executive Committee of IBSSA

President of the Israeli College for Security & Investigations (ICSI)

Director of IBSSA Office for Israel
Search
---
My IBSSA
- Sign in or Register
---
---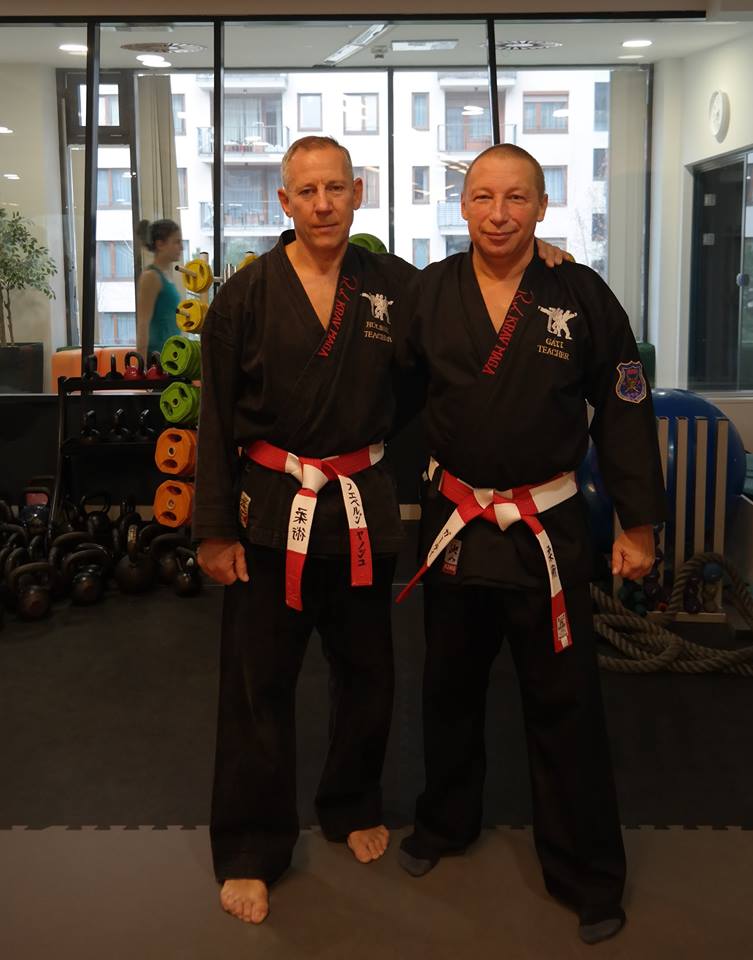 Between 2-6 August 2017 (from Wednesday till Sunday), a 5-day Ju-Jitsu, Karate, Krav-Maga and Military Close Combat training camp will be held in the organisation and with the participation of IBSSA Master Teachers and Instructors.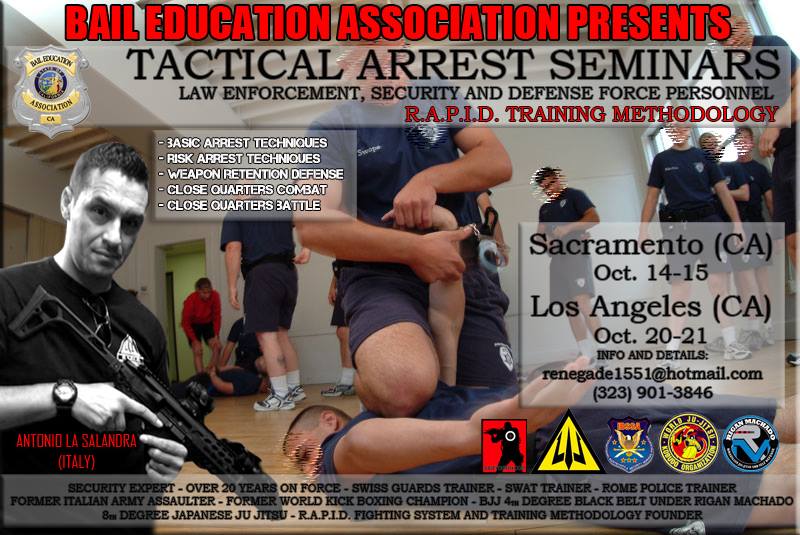 We wish to inform all our members that Dr. Antonio La SALANDRA - IBSSA Master Teacher of Self Defence will organise the following executive protection trainings, close combat and tactical arrest seminars in 2017 - 2018…
See the flyers below: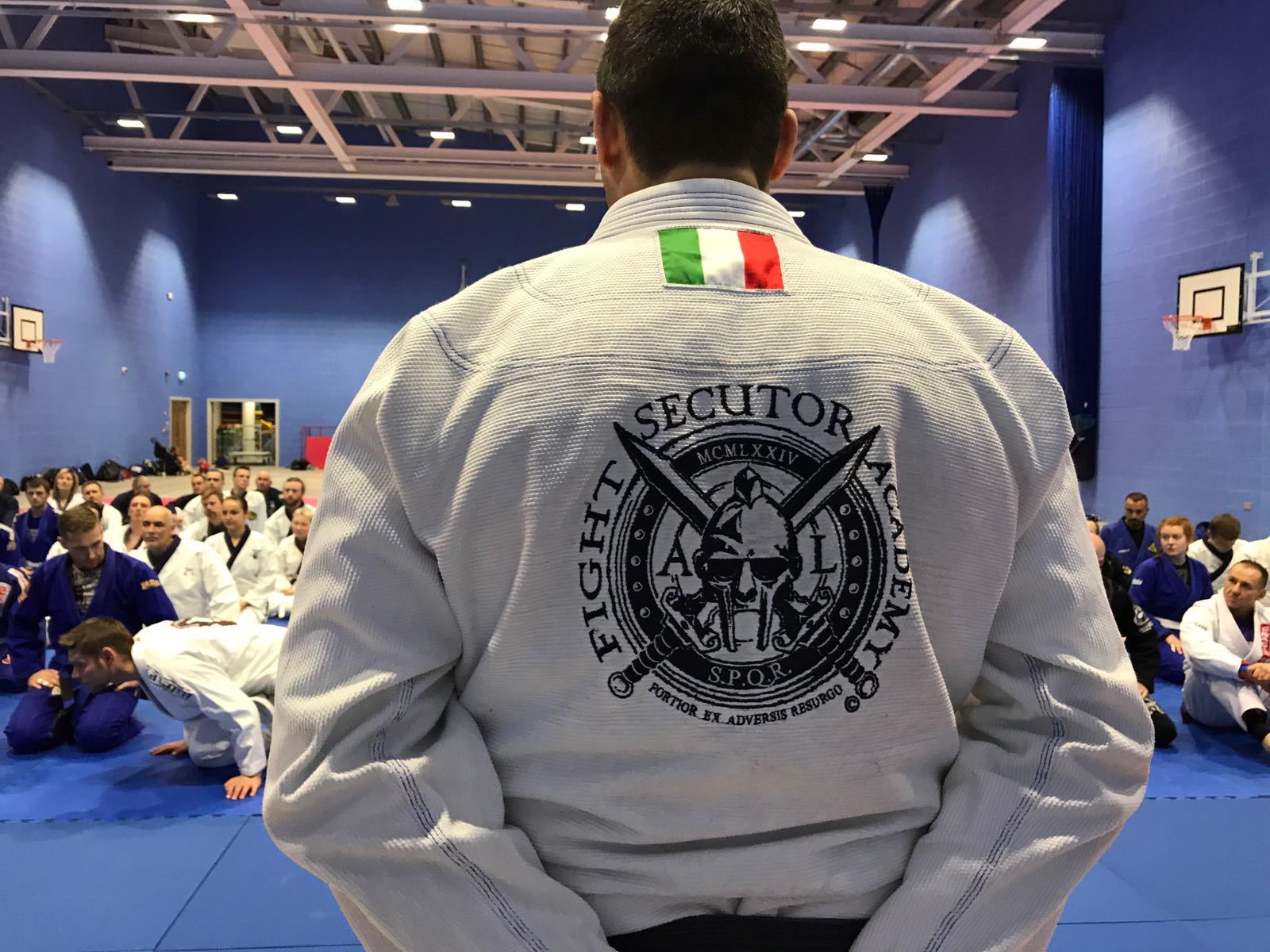 On the 17th of June 2017 Brazilian Jiu-Jitsu legend, Grand Master Rigan Machado – Honorary Member of IBSSA, and Dr. Antonio la Salandra – Master Teacher and Honorary Member of IBSSA were invited by the World Ju-Jitsu Federation (WJJF) Ireland to hold a grappling seminar in Belfast. Mr. Rigan Machado is an 8th Degree BJJ Black Belt and 8-time grappling world champion. He is currently based in Beverly Hills, USA, where he runs a successful BJJ academy.
---