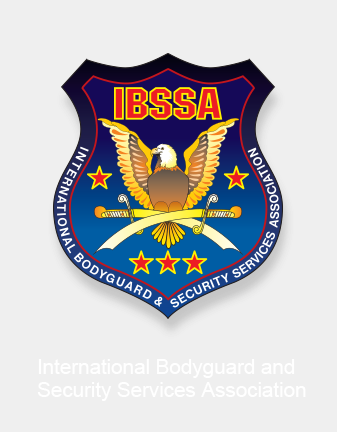 IBSSA training course for bodyguards in Macedonia
---
The official training centre of IBSSA in Macedonia – under the leadership of Mr. Branislav JOVCHEVSKI, International Coordinator of IBSSA for Macedonia, Albania and Kosovo – organised its first training seminar for bodyguards between 2 – 13 April 2013 in Skopje, Macedonia.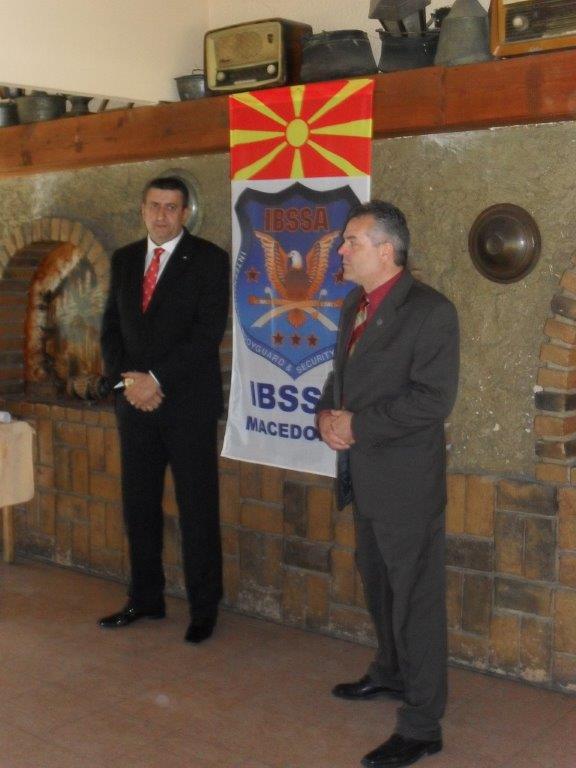 10 people participated and graduated with success at the course for bodyguards. All of the students with different background are already full members of the IBSSA.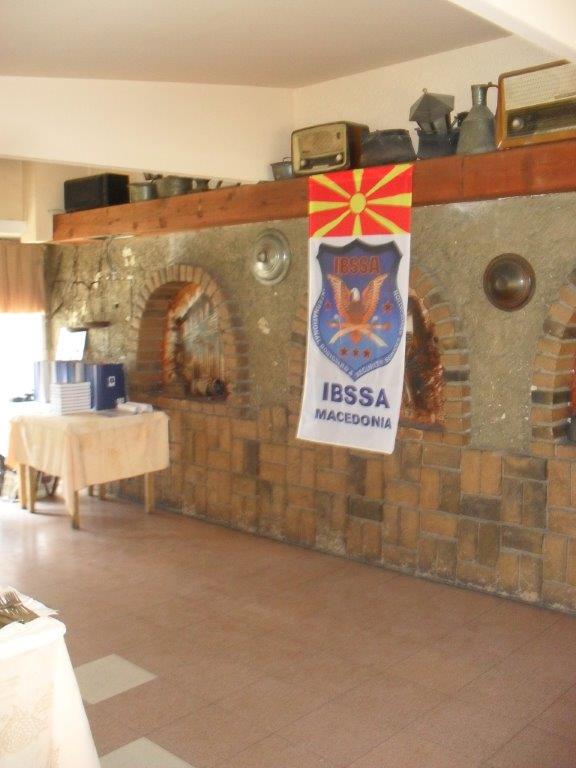 The official training centre of IBSSA in Macedonia organised the seminar on high level in cooperation with the Faculty of Security – Skopje, as well as with the Military Academy of Skopje – inviting professional experts of security to the course.
Main Instructors of the seminar were:
Dr. Dragan Nikolic, IBSSA instructor – Montenegro

Mr. Branislav Jovchevski, IBSSA instructor

Dr. Zlatko Dimovski, Faculty of Security

Dr. Metodi Hadji-Janev, Military Academy

Dr. Dragana Batic, Faculty of Security

Mrs. Dana Poptrandova, Military Hospital

Mr. Martin Grozdanovski, Kung-fu Master

Mr. Ing. Kiro Kostov, Department of Fire
The participants had lectures in the following 10 topics:
1. Private security and basic of criminality
2. Tactics and technologies of security
3. VIP tactics
4. VIP driving
5. Bomb disposal
6. Shooting
7. Self-defence
8. First aid
9. Fire protection
10. Control of stress
The bodyguard training course lasted 11 days with theoretical and practical exercises in 8 school hours per day.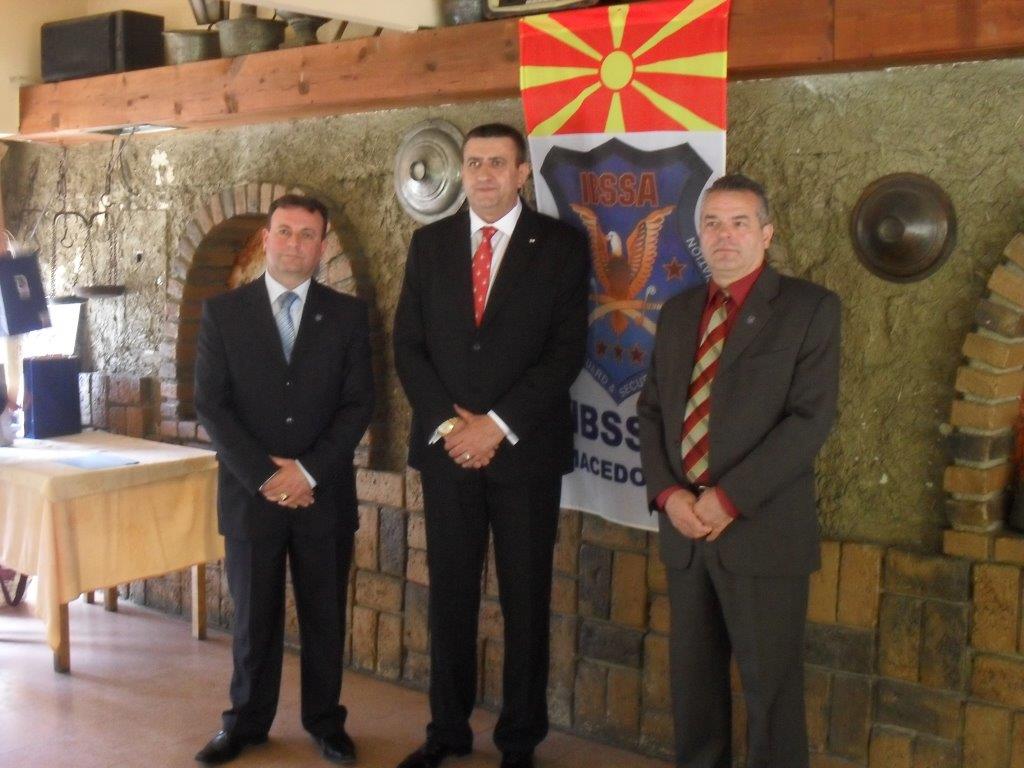 At the end of the course all Instructors prepared tests for the students with 21 questions from all topics. The participants made the test on the last day of the course, and at the same time had the opportunity to write evaluation lists for all instructors, and write their comments, proposals, and opinions about the training course.
The Closing Ceremony of the training seminar took place on Saturday, the 13th April in Skopje, where the participants were handed over the official IBSSA certificates and diplomas. Honorary guest of the ceremony was Dr. Dragan NIKOLIC - Regional Representative of IBSSA for Montenegro and also Personal Representative of the President of IBSSA.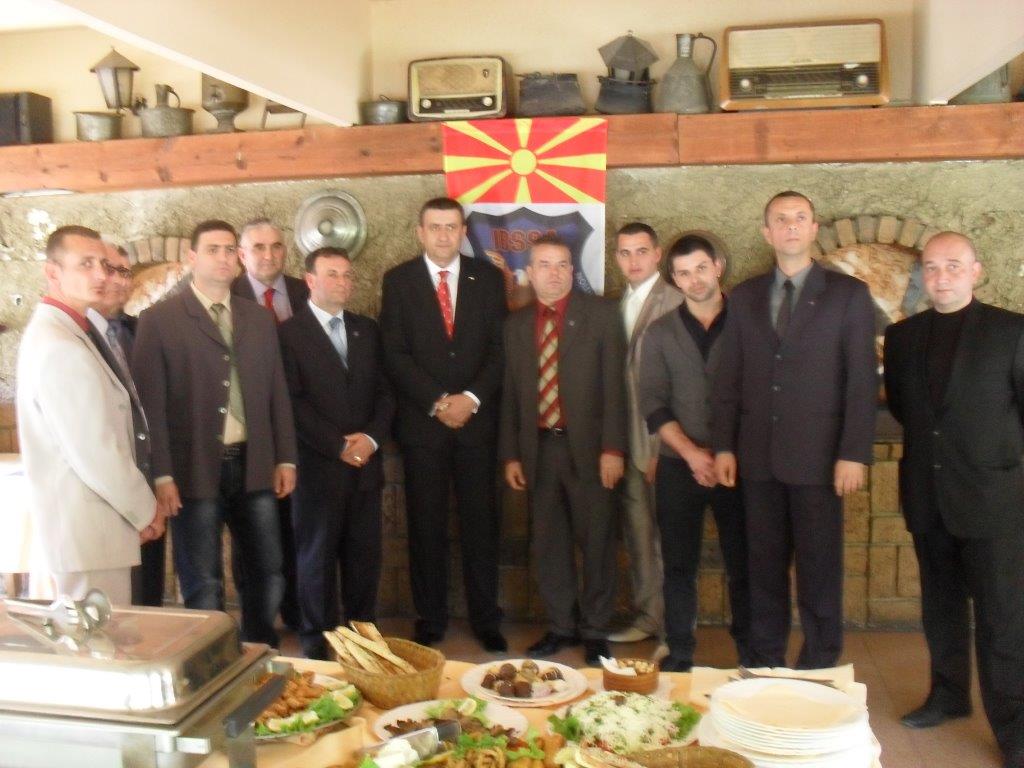 After the graduation ceremony the organisers made a small party for the participants and the guests.
The official training centre of IBSSA in Macedonia plans to organise its next security training seminar in May 2013 under the leadership and with the support of the IBSSA Headquarters.
Kumanovo, 18th April 2013
Mr. Branislav JOVCHEVSKI
International Coordinator of IBSSA for Macedonia, Albania and Kosovo
Search
---
My IBSSA
- Sign in or Register
---
---
---