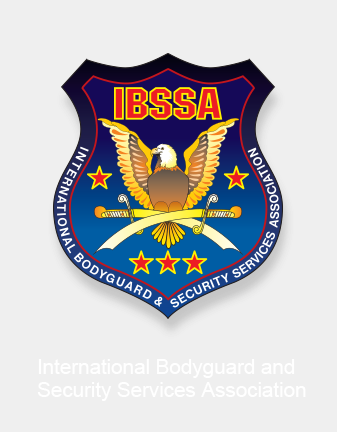 International Conference of East West Bridge (EWB) with the participation of the IBSSA President
---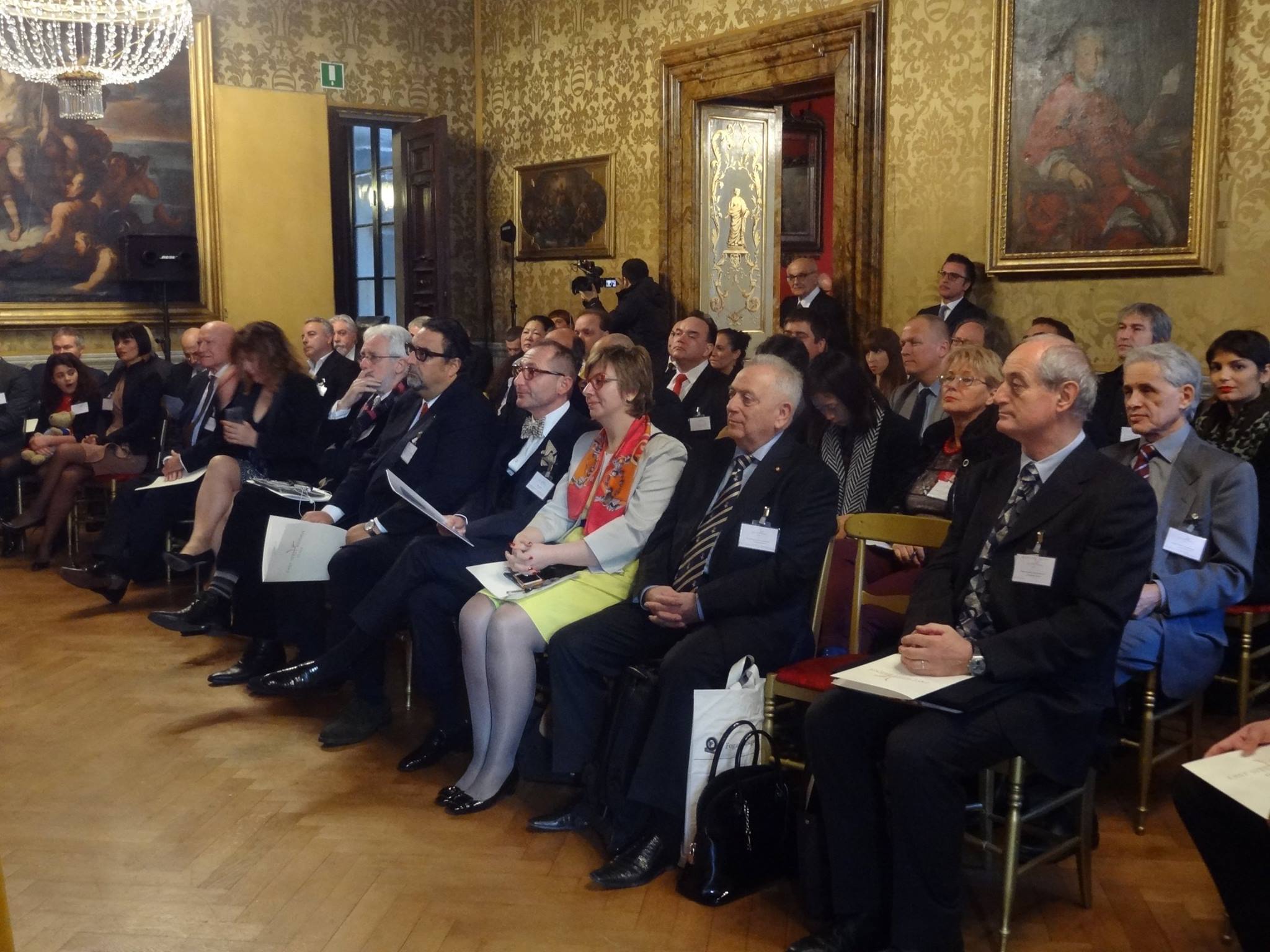 East West Bridge (EWB) is an international, independent, scientific and research community – recognised by the EU and the UN. The formal launching ceremony of "EWB Italy" and a conference on "East-West Relations – Italy and Mediterraneum, as the Fulcrum of Democracy" took place at Pinacoteca del Tesoriere palace in Rome, Italy on the 11th December 2015.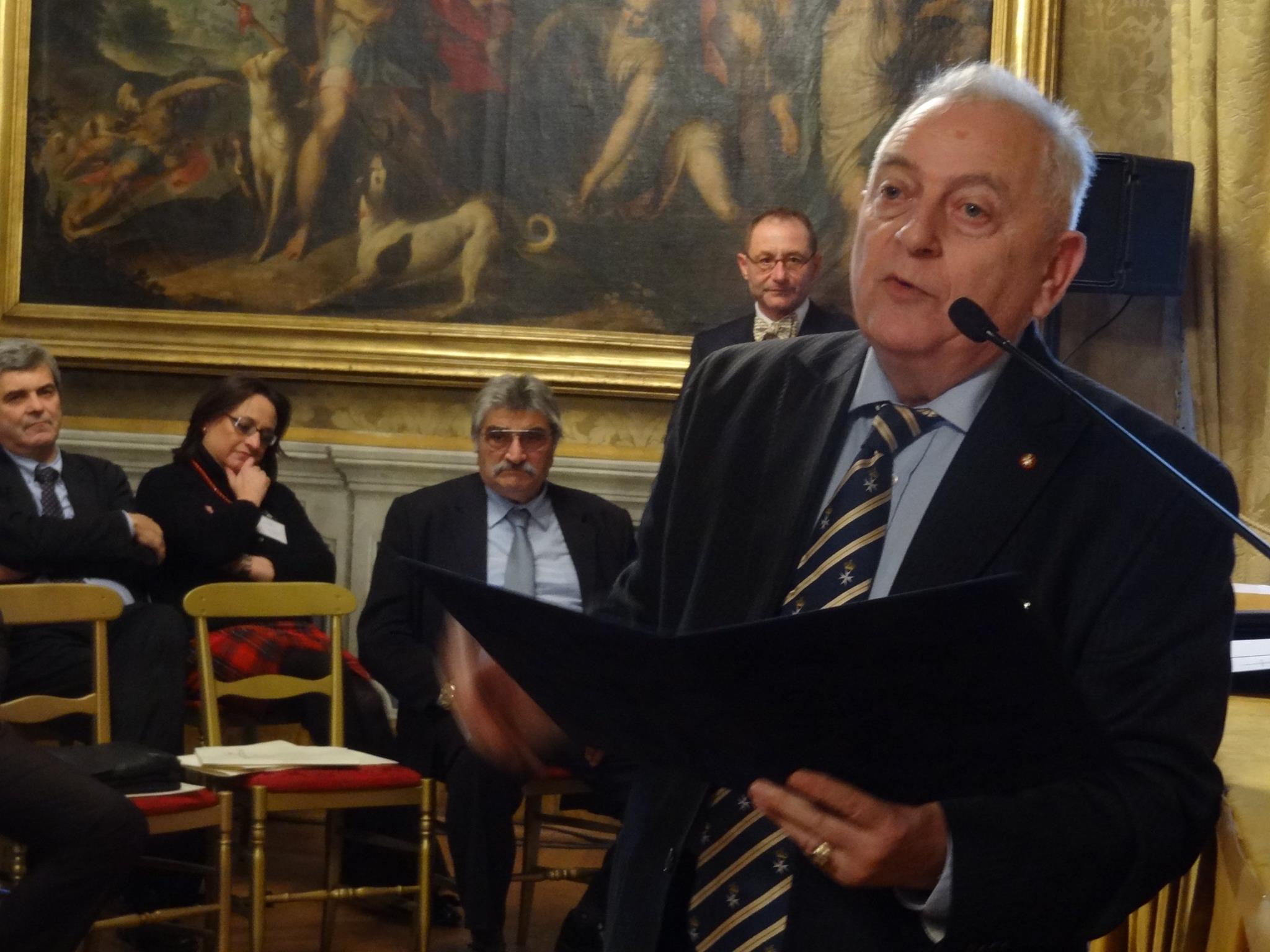 Prof. George Popper, President of IBSSA – who is also member of the EWB – participated in this event, which attracted great attention. In the main part of the conference significant presentations were made about the central theme – environmental protection and sustainable development – related issues.
This was followed by the handing over of awards and honours – whereby Prof. George Popper handed over the following decorations to the EWB leaders in recognition of their effective work:
• Mr. Jovan Kovacic, President of EWB – received the "Order of Security" - Grand Cross Knight of Security decoration
• H.E. Ambassador Igor Khalevinsky, President of the Advisory Board of EWB – handed over the "Order of Security" - Gold Star with Diamonds decoration
• H.E. Aleksandar Nikolic, Chairman of the Board of Governors of EWB – became Honorary Member of IBSSA
• Mr. Tahir Hasanovic, Executive Director of EWB – also received the Honorary Membership of IBSSA
• Dr. Zoran R. Vitorovic, President of the Association of Swiss Morning Star (ASMS) became Knight of the Sovereign Order of Cyprus – Knights of Sword and Silence
Lady Anna Popper received a prestigious appointment as Goodwill Ambassador of ASMS.
Congratulations to all the awarded people, and we wish them further success in their work!
29th December 2015
Search
---
My IBSSA
- Sign in or Register
---
---
---