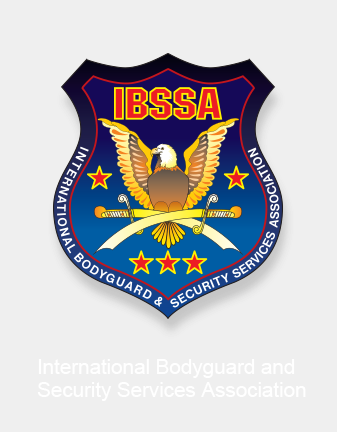 Preliminary program of IBSSA congress and award ceremonies
---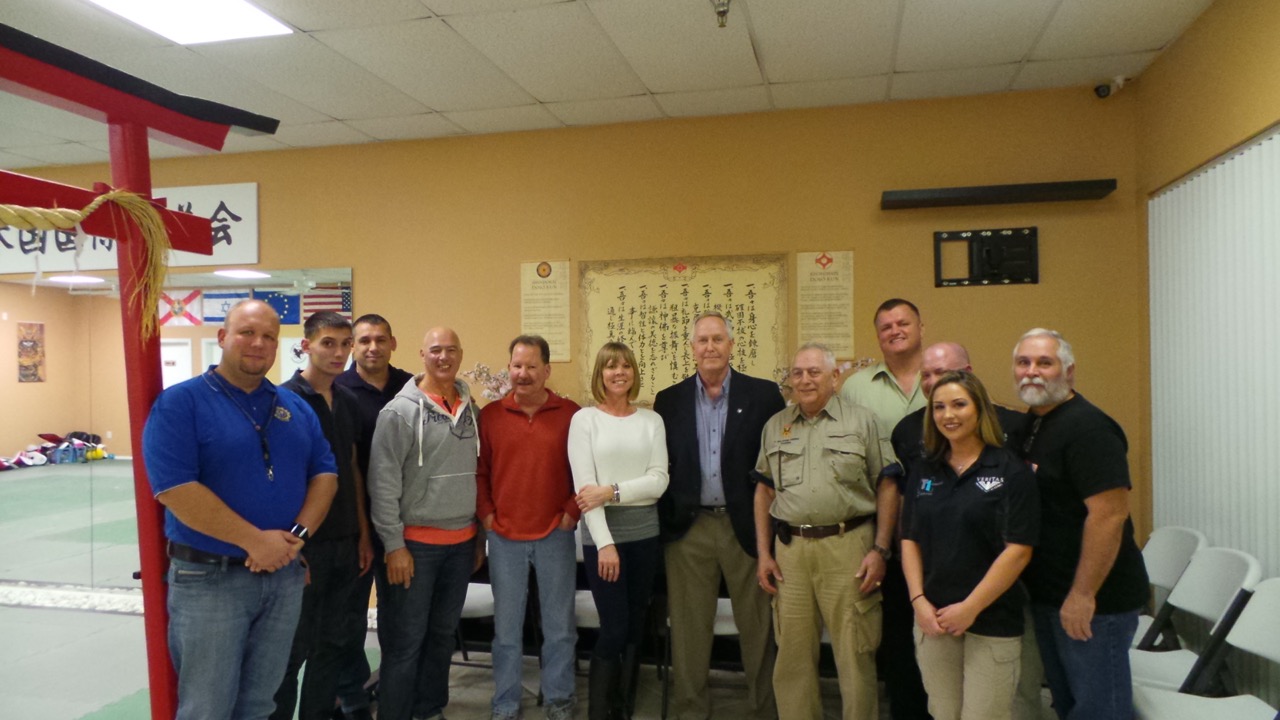 In January 2016 Prof. George POPPER – President of IBSSA visited Sarasota and Miami (USA) in order to have preliminary meetings with the American representatives and members of IBSSA about the next IBSSA Congress and "Partnership for Security" International Conference of IBSSA – IAPA – IPA.
Based on several discussions and negotiations with the IBSSA officials the date has been decided to organise the series of events next year. The seemingly final proposed date is between: 30th January – 11th February 2017 (two weeks time). Of course participants can arrive earlier and stay longer if they wish to spend a great holiday there as well!
IBSSA officials at the meetings:
Prof. George POPPER – President

Dr. Anna POPPER – Chairman of the Event Management and Protocol Department

Mr. Attila KUTAS – International Coordinator for Florida, USA

Mr. Mike CSOKE – Country Representative for Canada

Mr. Tamás TÖRÖK – Regional Representative for Florida, USA, Vice President of IBSSA-ISF

Dr. Steven J. ROENSCH – Regional Representative for South Florida, USA

Mr. János LAUB – Master Teacher, Regional Representative for Northern Hungary

Mr. Miklós ANDRÁSSY – Full Member

Mr. Larry LEINHAUSER – Full Member

Mr. Dávid LAUB – Full Member
Invited guests:
Mr. Zoltán HOSSÓ – President of IAPA

Ms. Shanna Cates

Mr. Mike Magowan (NRA Certified Firearm Instructor / Co-Founder and Lead Instructor of Veritas Training Academy)

Ms. Brianna Piano (Instructor at Veritas Training Academy)

Mr. Eric Miller (Lifetime Member of American Budokai International / Staff Instructor at International Martial Arts Academy)

Mr. Nicolas Choppa (Licensed Massage Therapist / Student of Acupuncture at East West College of Oriental Medicine)

Mr. Brandon Gross (Full-Time Math Tutor / Student (5th Kyu) at International Martial Arts Academy)

Mr. Pete Miles (Team Leader and Fire-Fighter at Englewood Fire Department) Ms. Jennifer Nzeza (Former Teacher / Vice-Principle and Co-owner of Empowering Educators)
The consultation was done by phone with Mr. Karl DelaGuerra and Dr. Miki Varga (EQ Department members), since due to their official obstruction they were not able to be present at the meetings.
Planned Program:
30th January – 2nd February IBSSA – security training and Martial Arts seminars in Sarasota, Florida Teachers: Rony Kluger, Karl DelaGuerra, Mike Csoke, Miki Varga, Tamás Török, and the American Martial Arts masters. Rony Kluger, Karl DelaGuerra, and Miki Varga are responsible for compiling the IBSSA-related seminars and training programs. Tamás Török and János Laub coordinate the Martial Arts seminars.
3rd February (Friday) Exams and in the afternoon: Demonstrations
The complete program – with the exception of shooting – will take place in the new Martial Arts and Security Centre of IBSSA in Sarasota, USA.
The Preparatory Committee in Florida has already begun its work, and Mr. Miklós Andrássy joined the team as well.
- 10.00 – 11.30 IBSSA Congress (Annual Meeting)
- 12.00 – 14.00 Partnership for Security International Conference
- Lunch break
- 15.30 – 17.00 Award Ceremony
- 19.00 Gala Dinner
The entire Saturday program will be organised at a hotel in Sarasota, which will also be the HQ Hotel for the participants – the decision of this hotel is in progress and will be made after the appropriate offer!
5th February (Sunday) Travelling to Miami Beach (400 km, appr. 4 hours driving by car)

6th – 9th February Special IBSSA training – Karl DelaGuerra and Miki Varga are responsible

6th – 11th February Special and Basic Diving programs and trainings – organised by the official diving Base of IBSSA – Attila Kutas is responsible
Of course, if anyone arrives with family, swimming and different tourist programs can be organised during the whole time. It is expected that the weather – in this period – will be similar to the Hungarian summer weather! Hotel in Miami Beach is being organised, too!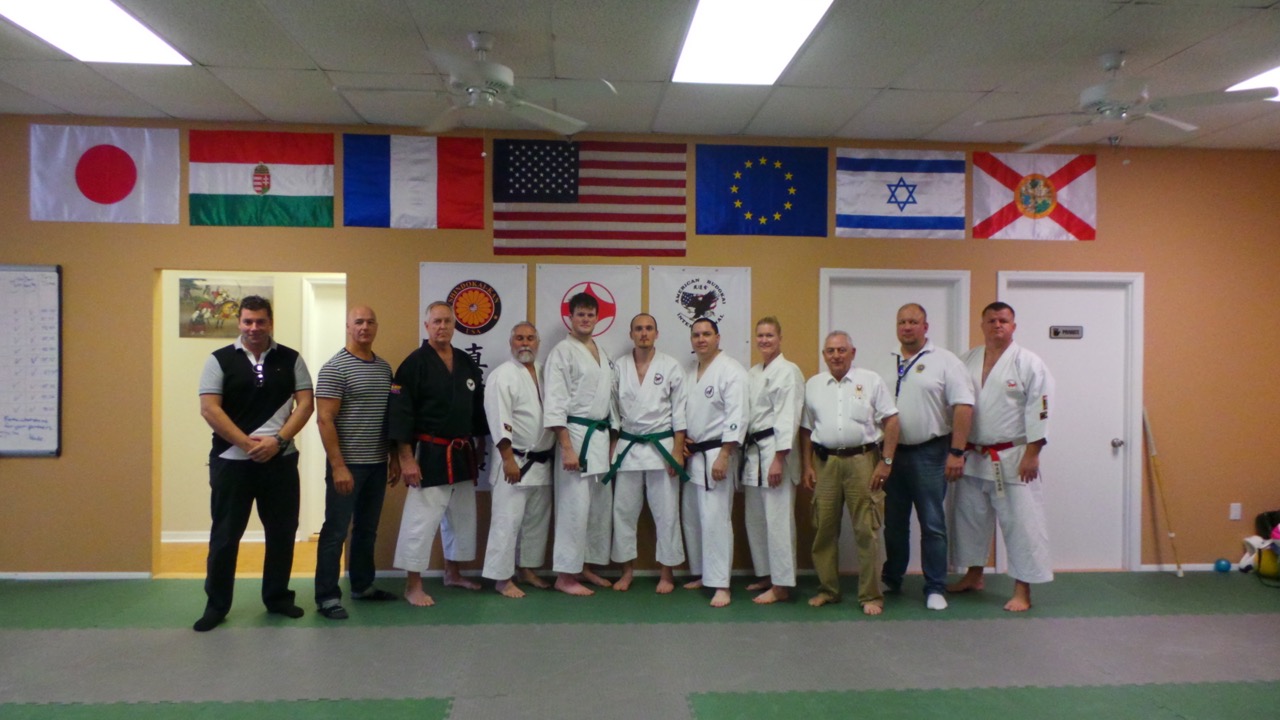 15th February 2016
IBSSA HQ
Search
---
My IBSSA
- Sign in or Register
---
---
---