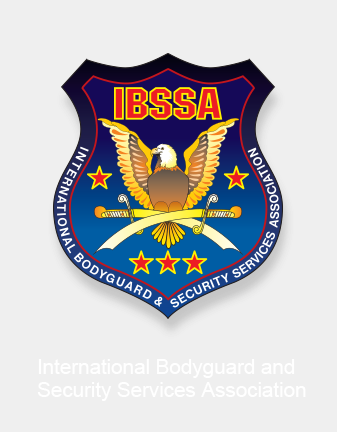 Summer training camp in Tata city, Hungary organised by IBSSA Instructors
---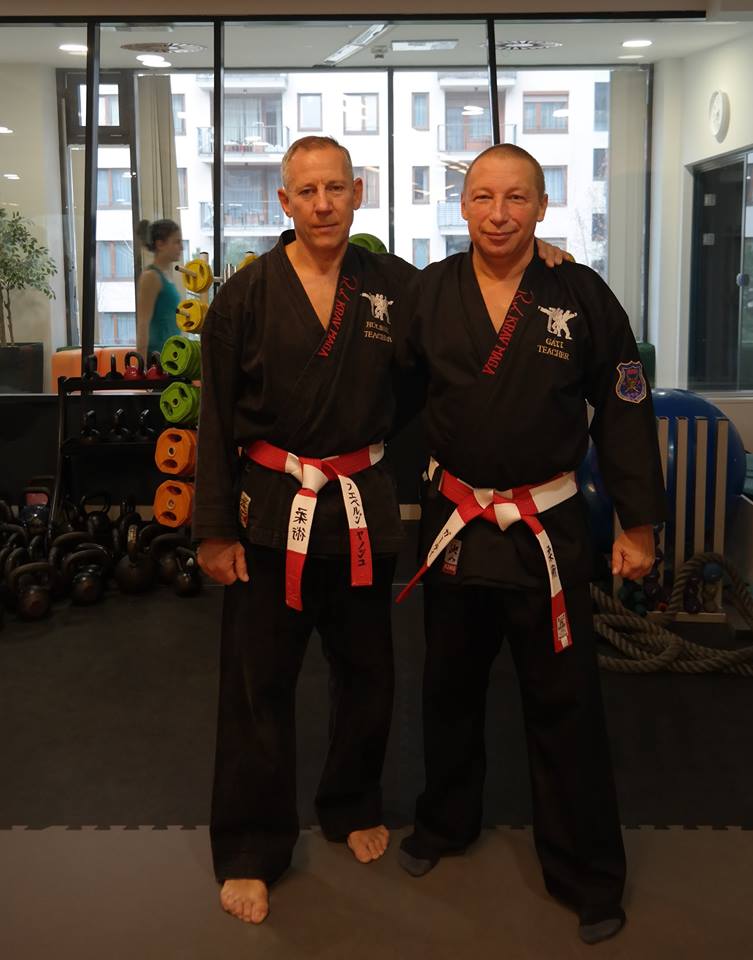 Between 2-6 August 2017 (from Wednesday till Sunday), a 5-day Ju-Jitsu, Karate, Krav-Maga and Military Close Combat training camp will be held in the organisation and with the participation of IBSSA Master Teachers and Instructors.
Location: Öreg-tó Club Hotel (2890 Tata, Fáklya str. 2.)
Arrival: 2nd August (Wednesday) from 11.00 am
Leaving the camp: 6th August (Sunday) until 1 pm
Travel: individually (by train or by own cars)
Training Instructors:
Mr. Gábor Gáti (6.Dan),

Mr. János Hülber (6.Dan) IBSSA Master Teacher,

Mr. Mihály Mizsányi (4.Dan)

as well as masters invited from other styles!
Fee of the training camp: 110.- EUR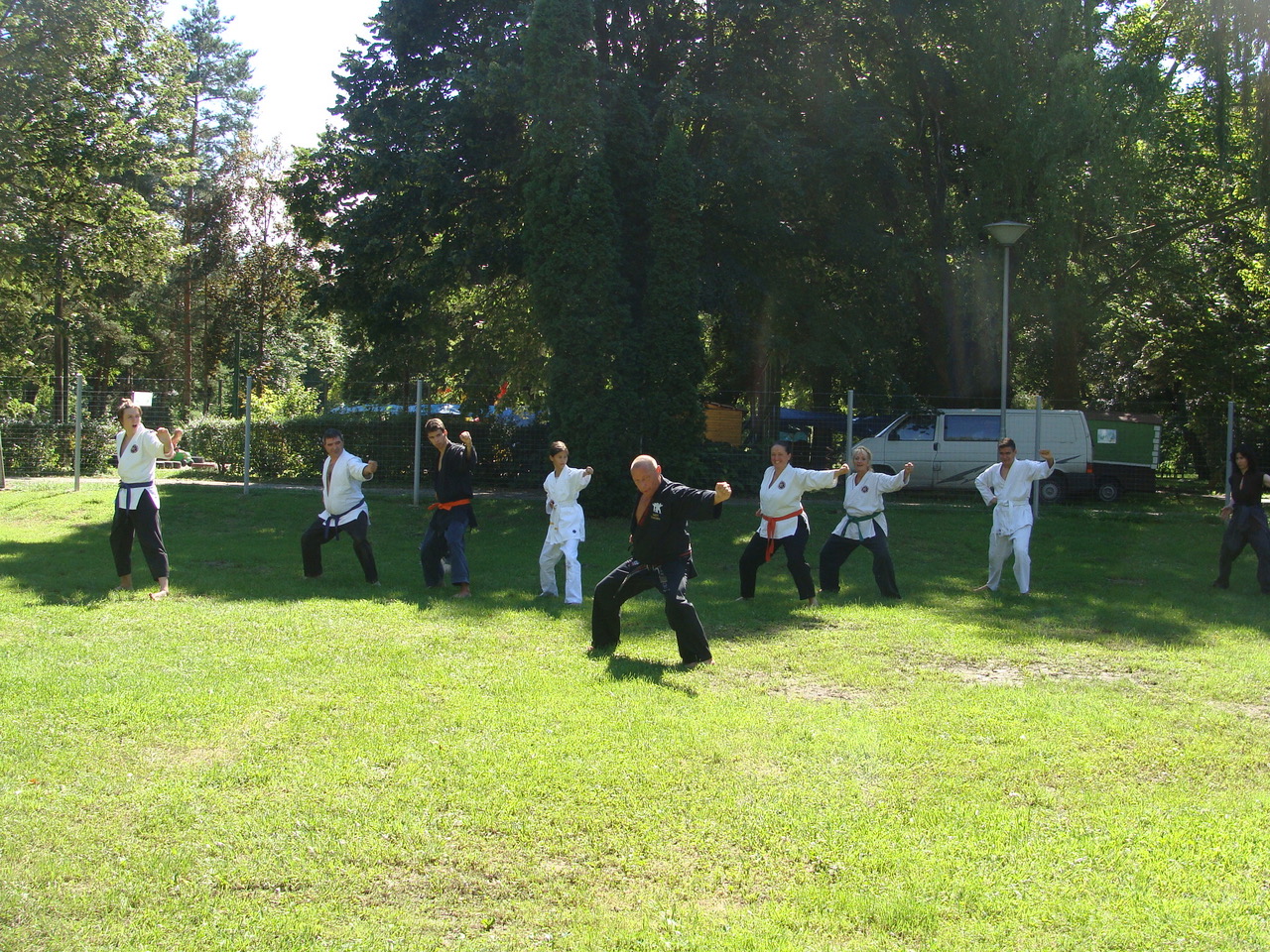 - which includes accommodation for 4 nights, full board (3 meals per day in a restaurant), IBSSA Certificate of Participation and the training costs.
The amount does not include the travel cost and the exam fee!
Meal: from first day (Wednesday) dinner, till last day (Sunday) breakfast
Placement: Stone houses (in rooms with 4 beds, WC, and shower)
BEDCLOTHES, OR SLEEPING BAGS HAVE TO BE TAKEN WITH YOU!
Amazing greenery, huge park, sports courts.
Insurance: INDIVIDUALLY – everybody takes part in the training camp at his/her own risk (all participants must carry valid accident insurance – please bring your Social Insurance Card with you!)
The training ends with an exam on Sunday!
For inquiries, or registration please contact
Mr. János Hülber, or Mr. Gábor Gáti at:
hulber.janos@gmail.com gatisensei@gmail.com
IBSSA HQ
Search
---
My IBSSA
- Sign in or Register
---
---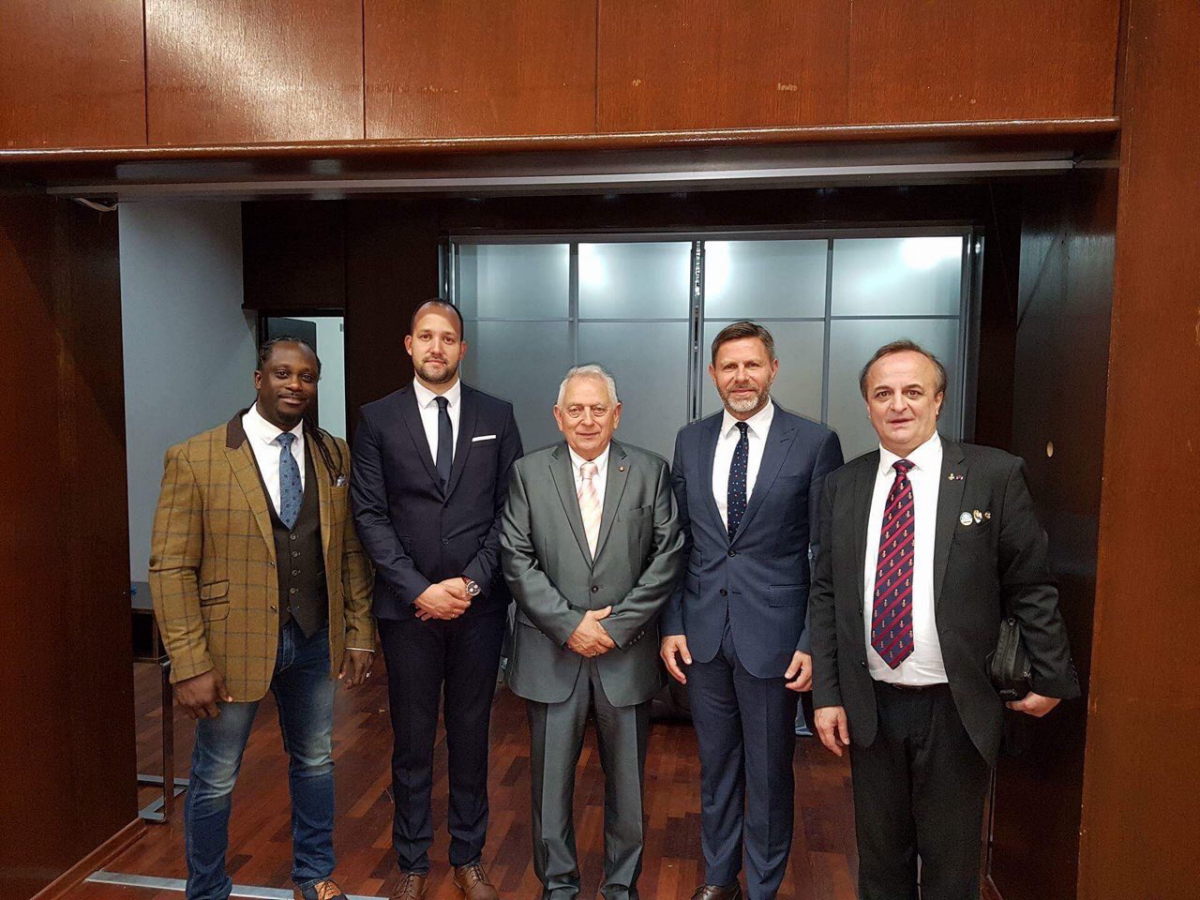 The European Centre for Peace and Development (ECPD) in Belgrade, Serbia is the sole University, which was established by a UN resolution, and has extraterritorial diplomatic status – recognised worldwide. Dr. Bogdan Vukosavljevic, member of the IBSSA Executive Committee, Docent of the Field Security and Terrorism at the University, hosted the meeting in this prestigious Institute. Participants of the Conference: Prof. dr. Ljubiša Adamović Prof. dr. George Popper IBSSA (Hungary) H.E. Prof. dr. Djordje Lopčić ECPD Mr. Miklos Andrási IBSSA (Hungary) Mr Boris Vukosavljević SEBA (Slovenia) Mr. Attila Farkas SEBA (Hungary) Mr. Orlando Mardner IBSSA, SEBA (UK / Jamaica) Mr. Igor Bralo IBSSA, SEBA (Holland) Mr. Zijad Poljo IBSSA (Germany) Mr. Dalibor Višić IBSSA (Germany) Mr. Zoran Stanišljević SEBA (Bosnia-Herzegovina) Mr. Ilias Kontis IBSSA, SEBA (Greece) Dr. Bogdan Vukosavljević IBSSA, SEBA (Serbia) Mr. Rade Marković IBSSA (Serbia) Mr. Zeljko Gajic IBSSA (Serbia) Mr. Strahinja Lazarevic (Serbia) Mr. Vojislav Milošević (Serbia) Prof. Dr. Vladimir Jorga (Serbia) – President of the European Traditional Karate Federation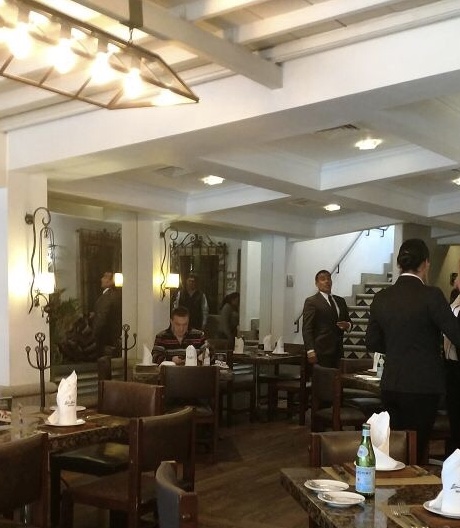 Executive Protection is perceived very exciting, not for the faint hearted, full of thrills and all the action one would expect from a Tom Cruise movie, but nothing could be further from the truth, since it is demanded of EPs to be at the job 120% (they're there before the principal, and leave after he has left), long hours and very little shut-eye, did we mention a very high risk environment? EPs are all that stand between threats and their principal most of the time.
The lack of a standard in the industry has led to a very poor image of EPs, and the proliferation of Mikey Mouse (Rambo) companies that promise to have Super Men at the service of their protected, which turn out to be nothing more than a great show.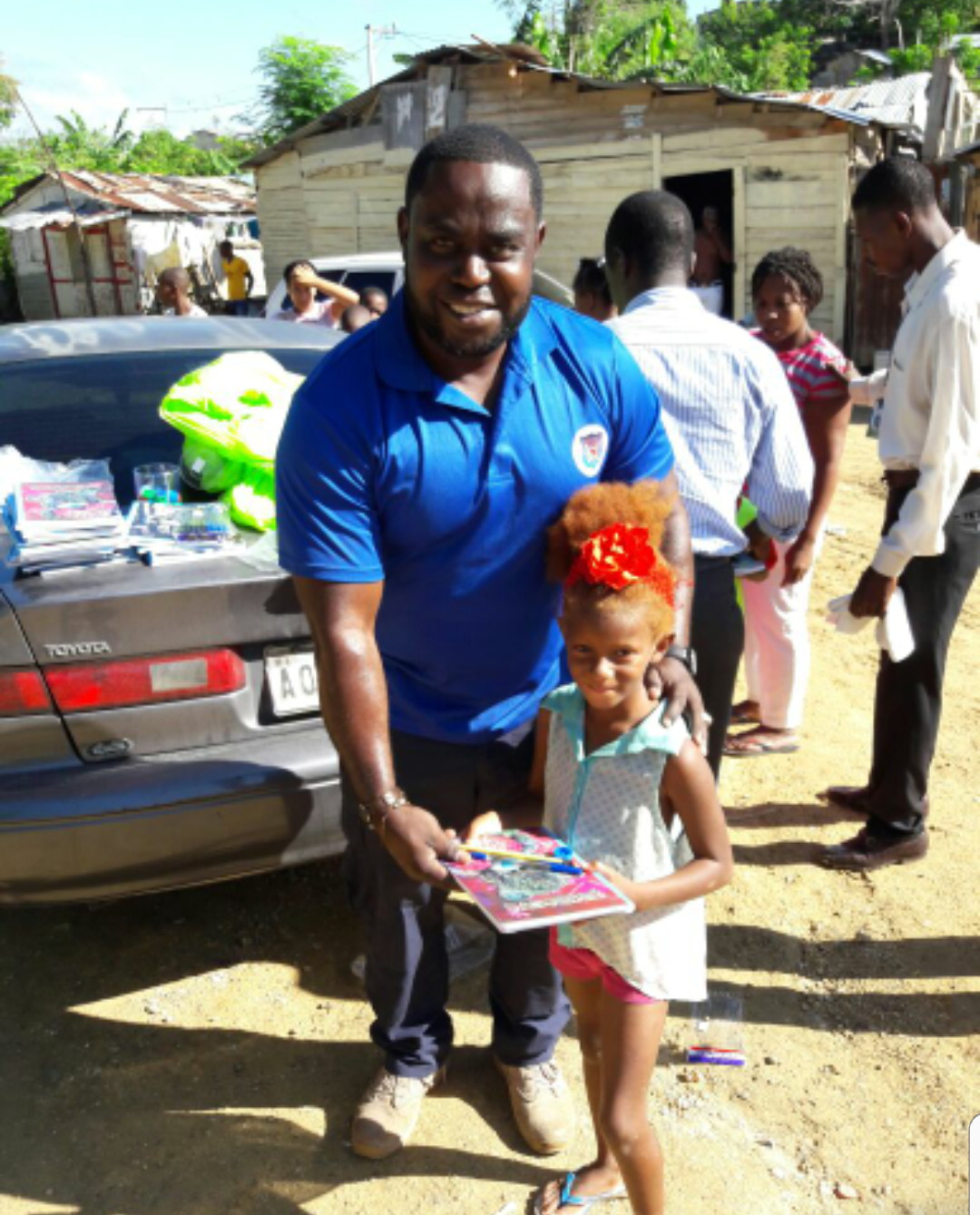 Members of the IBSSA Anti-Human Trafficking Project (AHTP), under the direction of Mr. Fernando Figueroa – Bureau Chief in the Dominican Republic, conduct a community outreach program in the village of Batey La Canada, a suburb of Santo Domingo in the Dominican Republic.
---